A few days ago, the husband and I got up early and headed off for Sherborne, Oxfordshire, an estate owned by the National Trust. It's popular with walkers, but generally isn't very busy, and it seemed like a good time to visit when most other people were heading for the coast.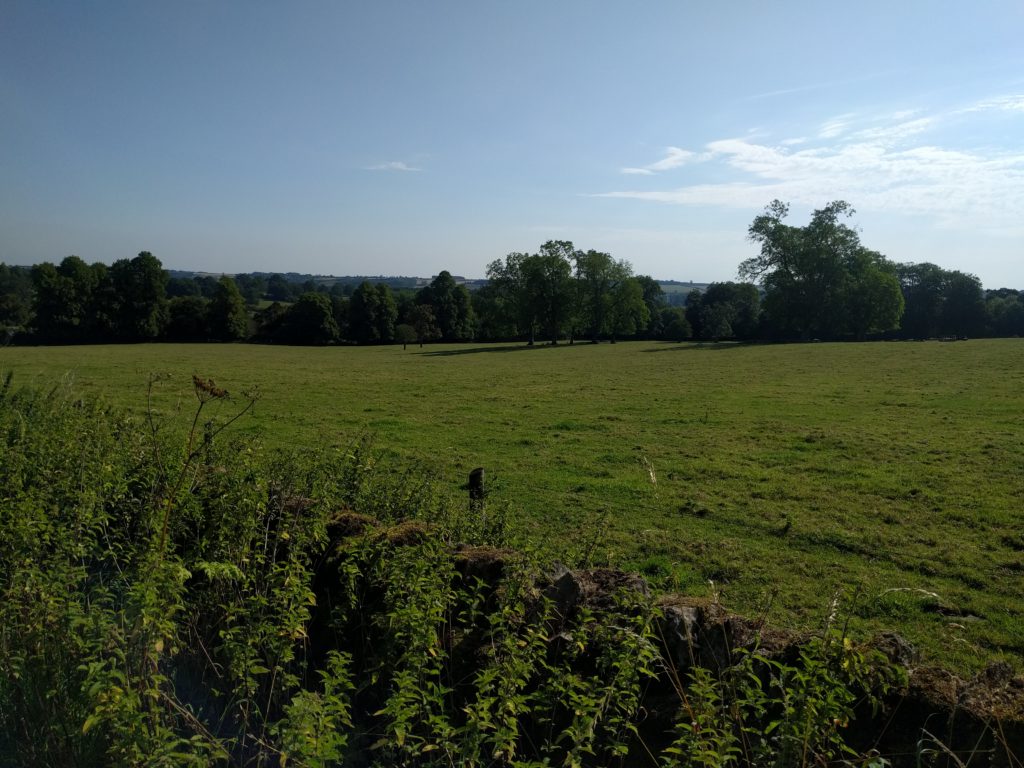 Another reason for our excursion was to pick blackberries; a little early in the season, I know, but I thought it was worth a try.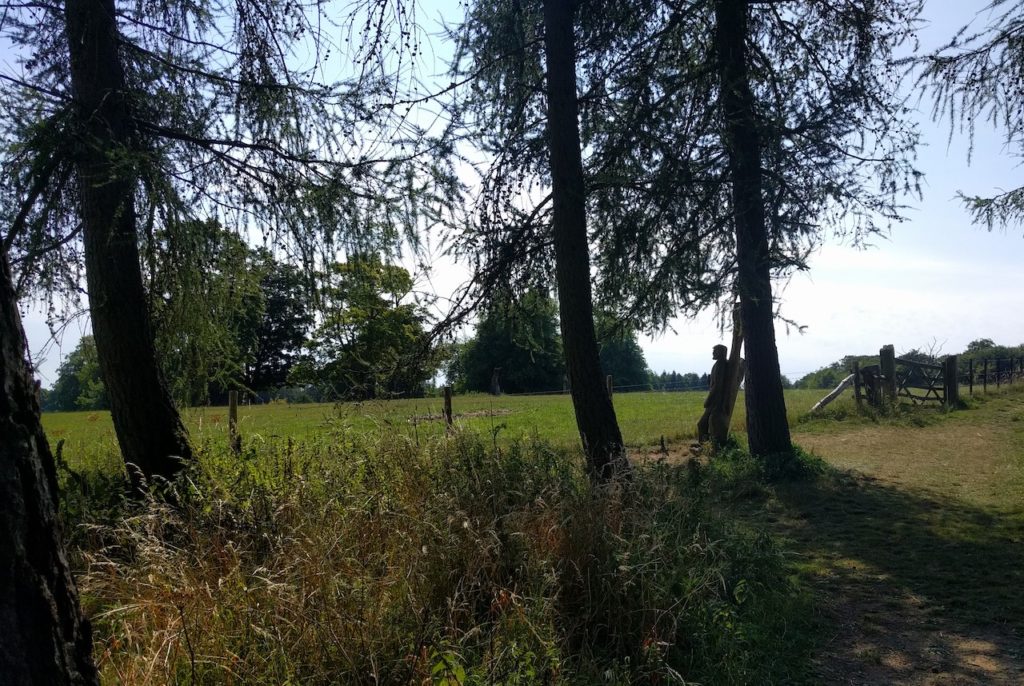 There weren't many cars in the car park when we arrived around nine-thirty – a good omen that our walk would be fairly quiet. We have been there at other times when there have been queues of walkers making their way round.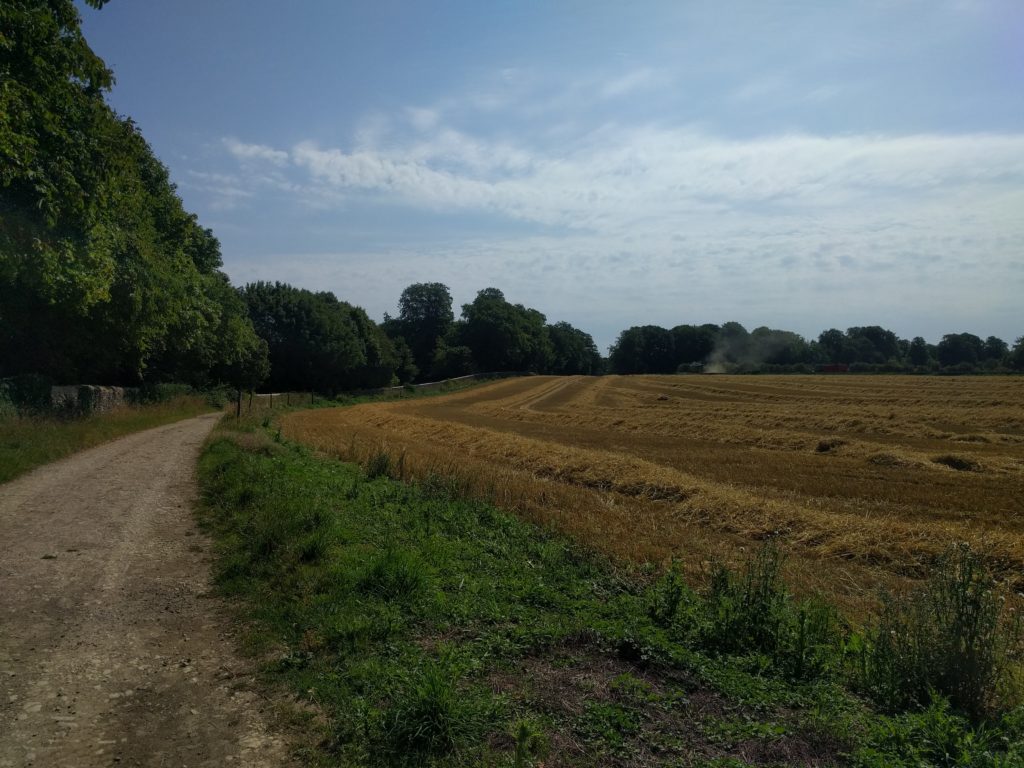 The weather was perfect as we set off. A field of what looked like wheat glowed gold in the morning sun. The husband reckoned that it would be harvested within the coming two weeks. We laughed when, on our return, the combine harvester was finishing the job, and all that was left was a stubbly field of stalks.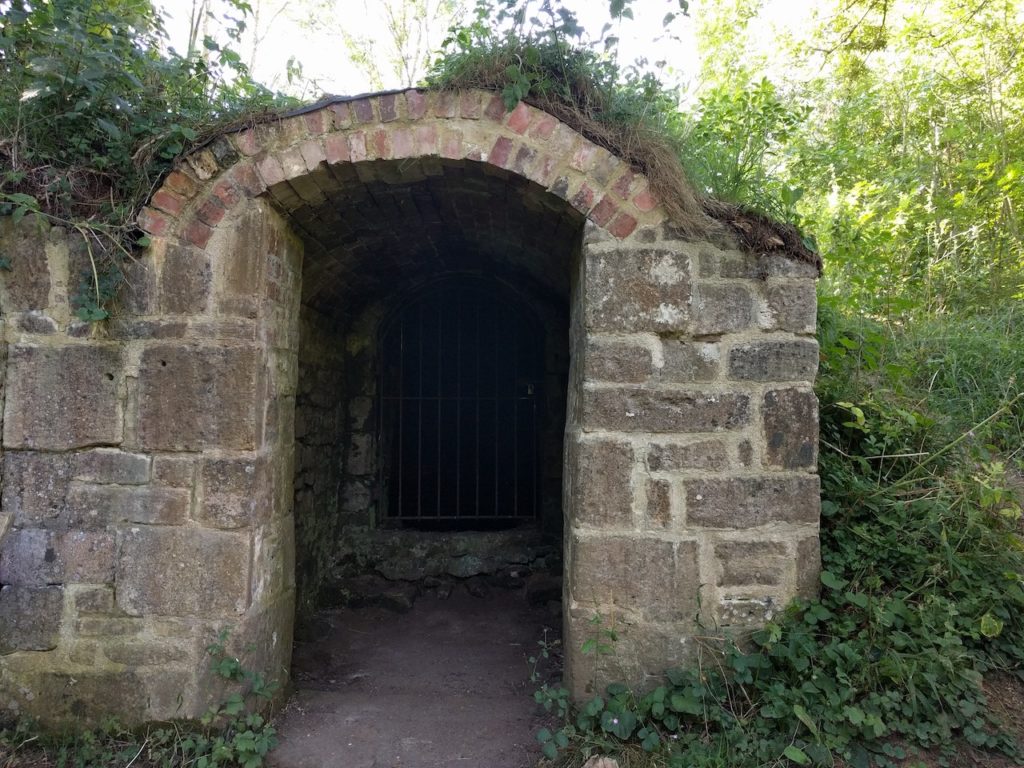 The walk took us through the woods, and while we didn't spot any wildlife, we could hear the birds calling through the trees. In a glade just off the track is an abandoned ice-house. From one side, you can see what it is, but approaching from another direction and it is very well disguised by the vegetation. Something very similar to one featured in my latest story.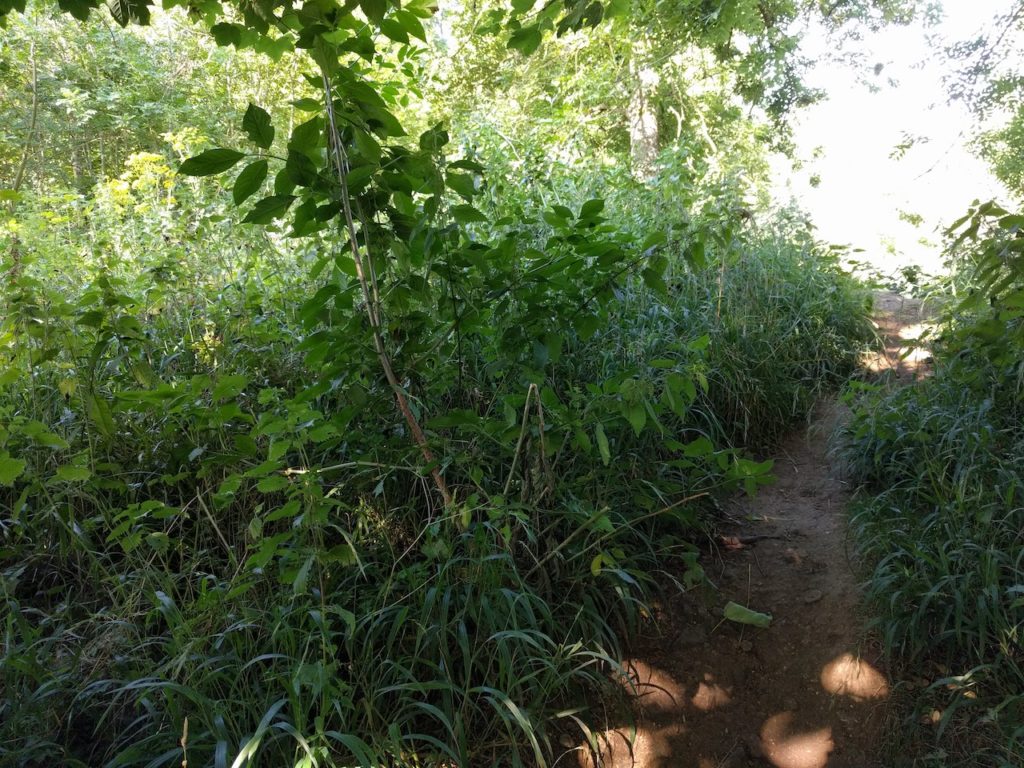 Out of the woods and back in the open, we soon located our favourite spot for wild blackberries. It didn't take long to fill three tubs. The husband, being taller than me, had a bigger haul. Between us we collected just over two kilos, as I discovered when I weighed them back home. A handy tip for anyone keen to pick blackberries – make sure you're wearing long sleeves and clothes made with robust material – brambles can be quite vicious, as the scratches on my arms will testify.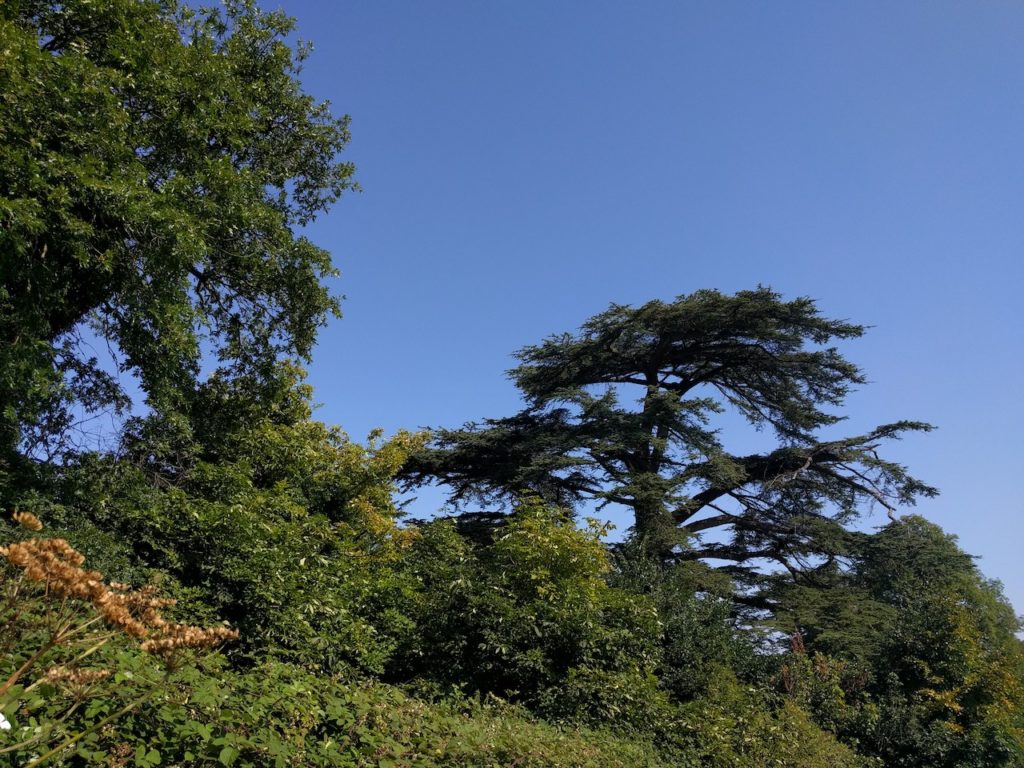 By now it was getting hot and the sun was beating down, so we headed off to the village shop for some refreshments. This stop is a regular feature of our walks there; it's a community-run shop and most of the produce is locally made or sourced. Sadly, there was no cafe because of Covid, but they were doing take-away food, so we treated ourselves to slices of delicious home-made quiche and pain au raisin.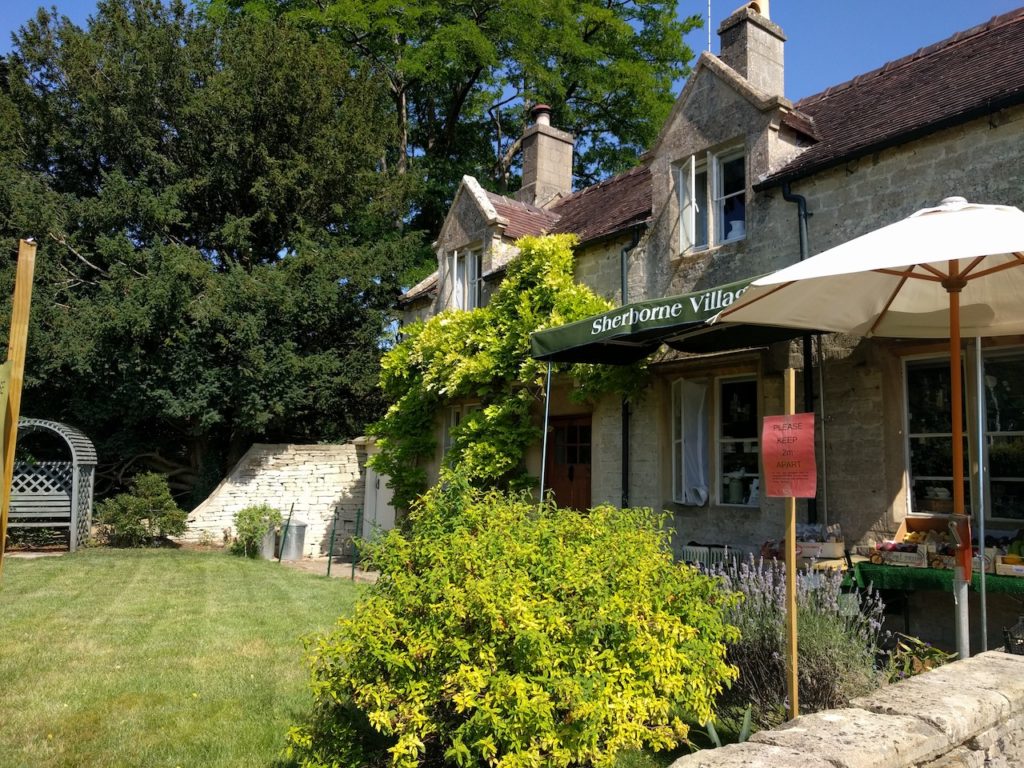 We sat down near the War Memorial to consume our feast before continuing our circular walk along the road and then back into the woods again. On the way, we passed the graveyard, a peaceful spot looking down towards the river.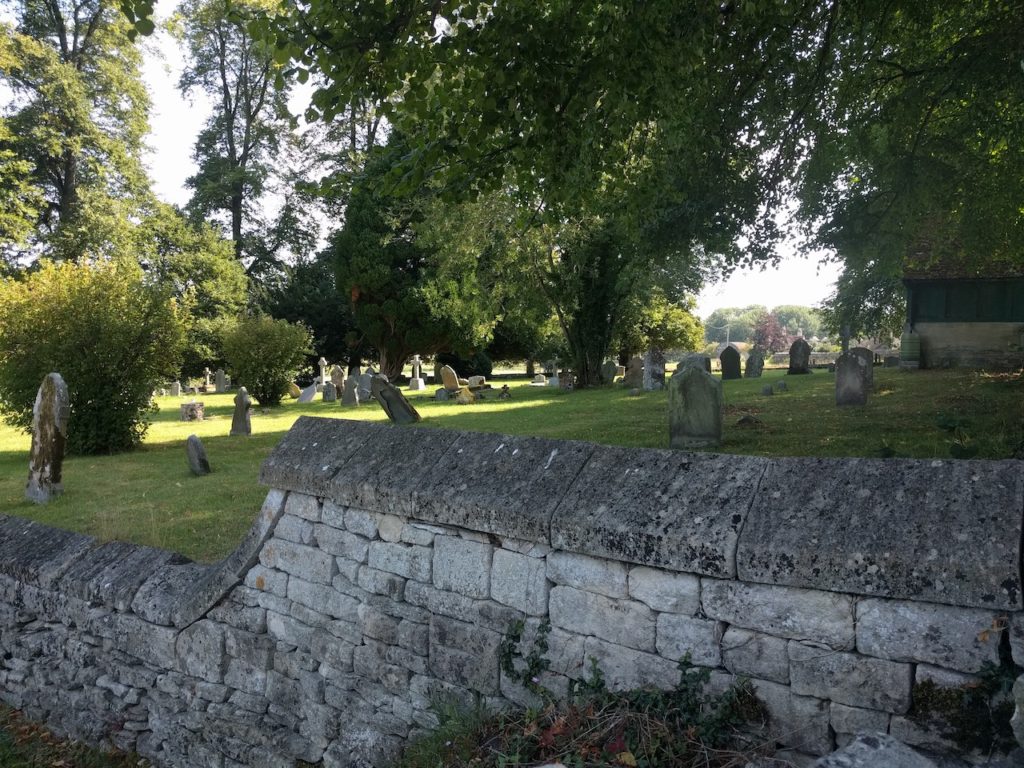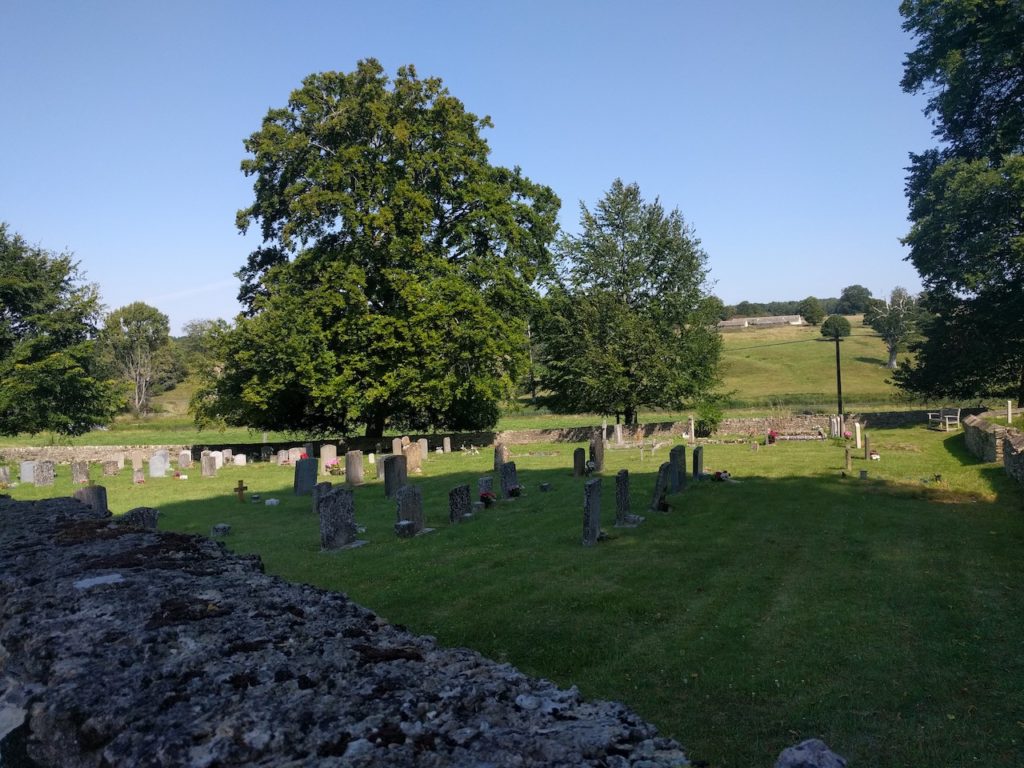 As we neared the car-park, which was now packed with cars, red kites circled overhead, signalling the end, for us, of a perfect morning. I must admit, on the way home I had a secret smile for the queues of traffic heading in the opposite direction. I'm so glad not everyone makes an early start to their day.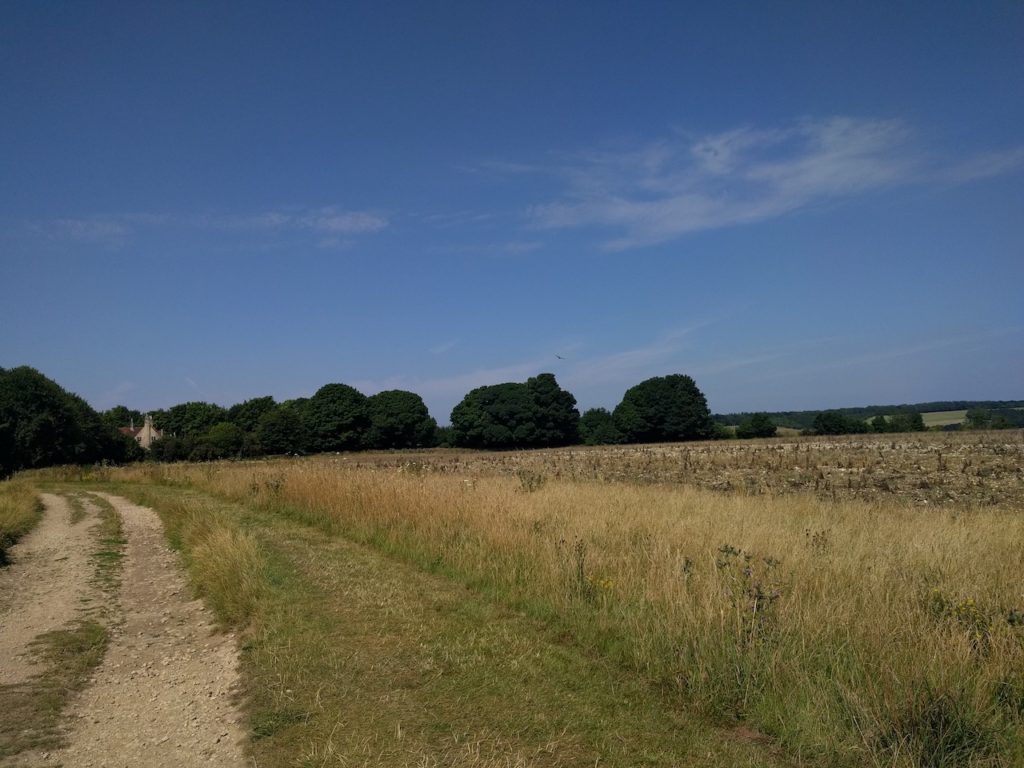 And here are the results of my blackberry picking – eight jars of jam. Not too difficult to make, even for someone as hopeless at domestic tasks like me.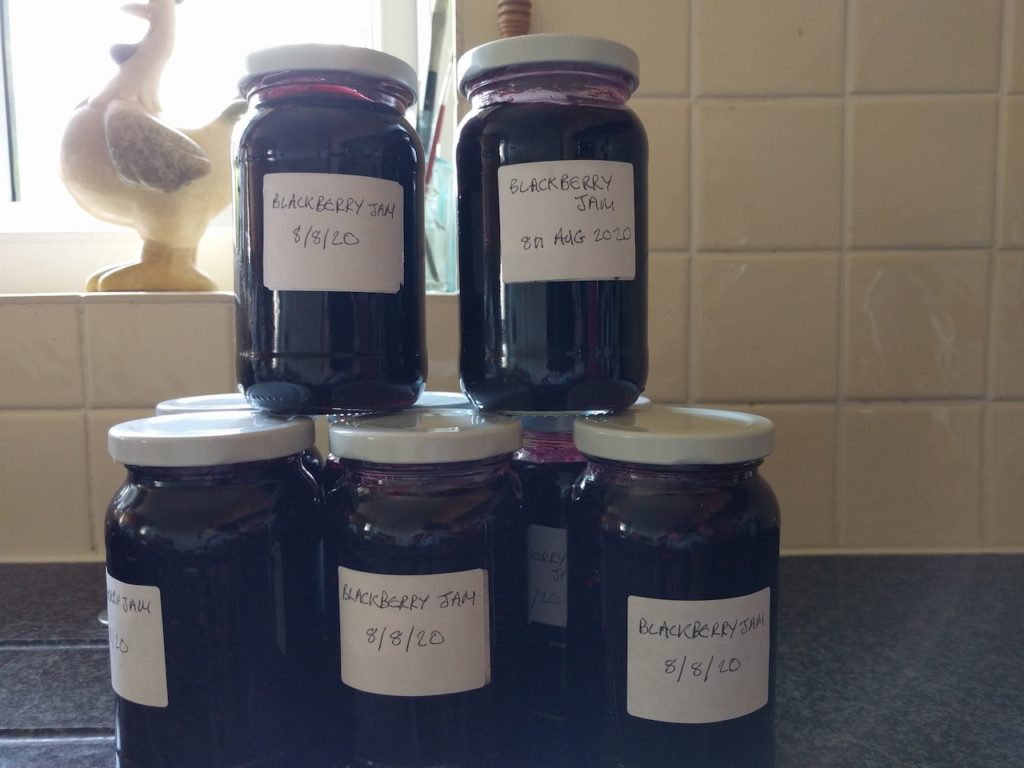 Have you had a good day out recently? Or made jam? Do let me know, and I'd welcome recommendations for other sorts of wild fruit worth picking.