For those of you feeling the stress right now, (and who isn't in these challenging times?) I thought I'd review one of the books of an author who inspired me to start writing.
I first discovered Georgette Heyer when I was a teenager. Her books were considered suitable reading for the pupils at the convent school I attended. No they didn't contain any swearing (unless you count Regency slang) and certainly no sex scenes. So for those of you who enjoy stories that are steamy, Heyer might not be for you. But if you enjoy well-crafted plots, memorable characters and an intelligent glimpse into life of upper-crust society in Regency England, Georgette Heyer is someone you ought to become acquainted with.
Heyer is sometimes referred to as the inventor of Regency romance, but there is so much more to her stories. I would argue that the romance element, although integral, is not always the main focus of her plots. Rather, her books are a lesson in social history, deftly woven in so that the reader is unaware that they are learning about a period in history when society was so different from today's.
Although I hadn't read her Regency books for some time, these were stories I returned to in recent years as a reliable source of escapism — something I think we all need from time to time. So if you are looking for a story that will take you to the past, with intricate plots, quirky characters, and a guaranteed happy ending, join me in exploring the world Heyer presents in Arabella, one of Heyer's more light-hearted novels.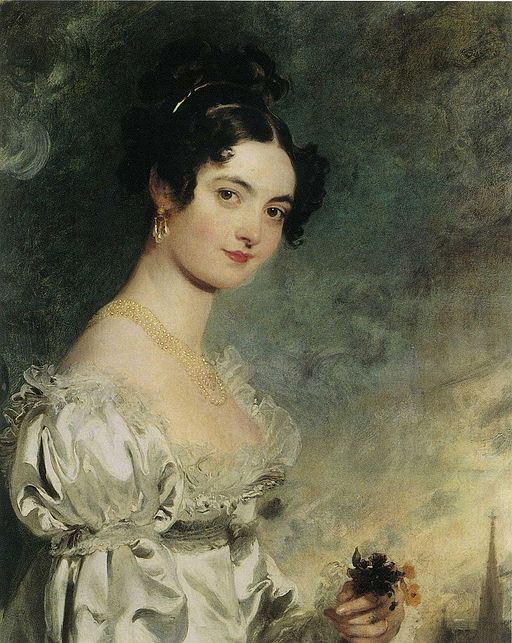 We first meet Arabella Tallant, the daughter of a well-born but impoverished vicar's family, when she is about to embark on her first Season in London. Living in Yorkshire, and one of eight siblings, she is the prettiest and oldest daughter, and therefore expected to marry well, if she can only make a good impression when she joins London Society. Making a suitable match will not only be good for her but beneficial for her sisters.
It all sounds a bit mercenary, but Heyer manages to convey the very real problem, portrayed so well by Jane Austen in Pride and Prejudice, of how single females could be in real trouble if they did not manage to secure a husband. With a few deft brushstrokes, Heyer paints a picture of a lively and loving family, headed by a saintly, sorely-tried vicar, who discourages frivolity in his children. Fortunately he posesses a more worldly-wise wife, who arranges for Arabella to be launched into Society by her wealthy godmother, the luxury loving and cossetted Lady Bridlington.
On Arabella's journey to join her godmother in London she encounters Robert Beaumaris, a man of wealth, good looks, and jaded tastes. Unbeknown to Arabella, a word from him can make or break a gentleman's or a lady's standing in high society. Overhearing his disparaging remarks about female fortune hunters — which he initially thinks she is — Arabella impetuously decides to teach him a lesson. Pretending to be a rich heiress herself, she bemoans the fact that gentlemen only chase her for her fortune. Nettled by this intriguing young woman, who speaks in a world-weary fashion of her large fortune, but who he now recognises as an imposter, Beaumaris decides to play along, ensuring that word of her supposed fortune gets out, and then he takes matters further by singling her out for attention. With her popularity boosted, Arabella becomes the talk of the town, pursued by fortune hunters even though she hasn't got a penny.
But as you might guess, mattters don't go according to plan. Tangled up in her own lie, Arabella believes she must tell the truth if ever she decides to accept an offer of marriage… the trouble is, there's only one gentleman she has feelings for — Beaumaris.
Confirmed bachelor Beaumaris, is also having problems — the amusement he thought he would have by teasing this charming and naive young woman, changes as he becomes embroiled in her exploits to rescue first a young chimney sweep, then a stray dog. Could it be that his attitude is changing, both to life and his purpose in it… is he falling in love?
This charming story is full of humour, and of course we know what the ending will be. But Heyer also takes us on a marvellous journey through Regency London, dropping historical facts in such a light way that the reader doesn't realise what an accurate picture she is painting. Well-researched, not only about the dress and manners of the period, but also historical events and places, Heyer places these details unobtrusively without taking away from the engaging storyline. If you're looking for some much needed escapism that is well-written, witty, and engaging, I highly recommend Arabella.
What sort of comfort reading do you enjoy? Do let me know.