Another Heyer book today – this time Faro's Daughter, the story of tempestuous Deborah Grantham and the man who is out to ruin her plans, Max Ravenscar. If you enjoy sparkling, witty dialogue, you will enjoy this book, the verbal sparring between this pair is some of Heyer's best work.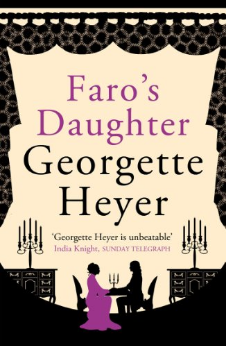 If you're puzzled about the title, it refers to the card game of faro, or Pharao, a 17th century card game with similarities to poker. The heroine of this story is involved in gaming, a not entirely respectable occupation for a genteel female during the Regency period.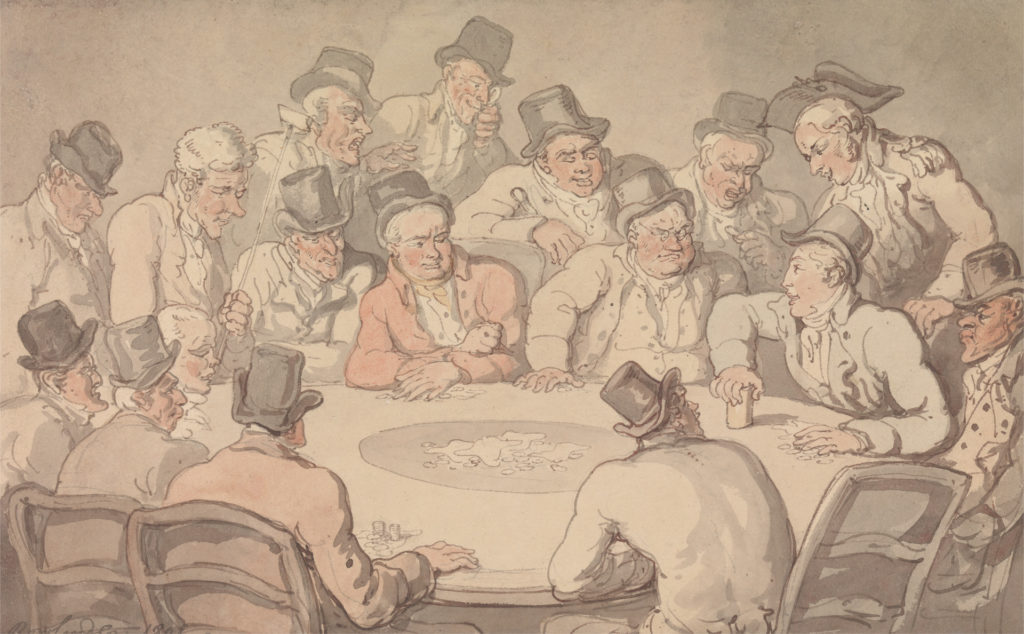 Deborah resides with her aunt, and helps her to run an exclusive gambling house. They need the income in order to live comfortably. Deborah knows that by working there her chances of making a respectable marriage are negligible, but loyalty to her elderly, scatterbrained aunt outweighs any consideration for her own future prospects. Besides which, she also has a brother to support – he is in the army, and takes it for granted this his aunt and sister will pay his expenses.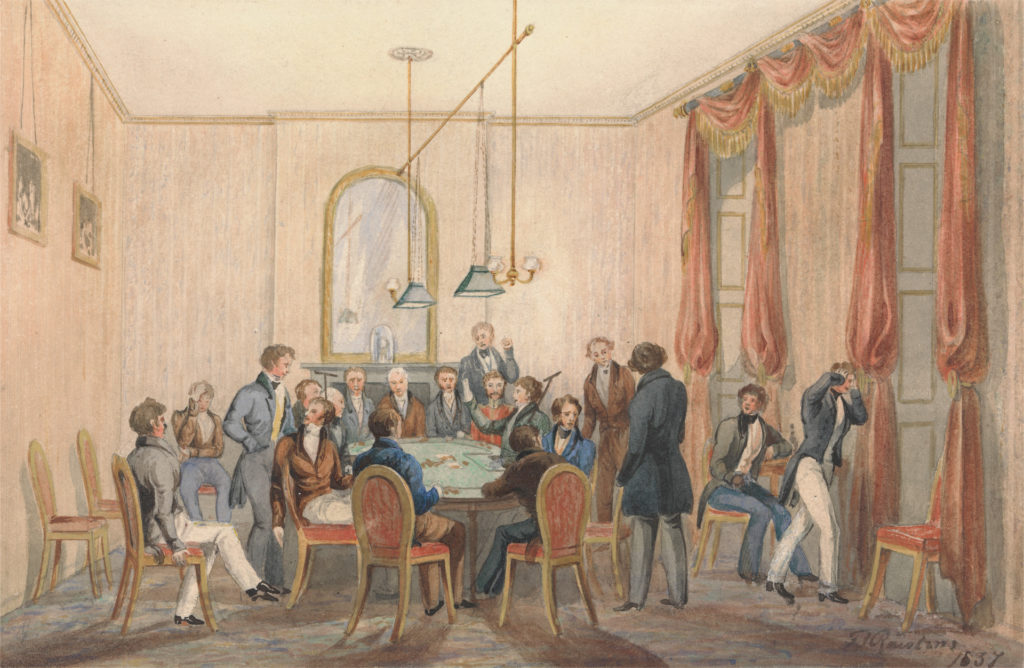 Problems arise when Deborah is beseiged by two suitors, one, an elderly roué whose designs on Deborah do not include marriage. The second is Adrian, Lord Mablethorpe, the underage heir to a fortune. Prone to falling in love, he is now determined to make Deborah his wife. Kindhearted Deborah, knowing that Adrian's love for her will not last, but not wishing to hurt his feelings by turning him down flat, treats him with sisterly patience.
Alas, news of Adrian's infatuation reaches his mother's ears, and Lady Mablethorpe calls in her brother, Max Ravenscar for help. She orders him to pay Deborah off. Convinced that Deborah must be a scheming hussy – why else would she be working in a gaming establishment? – Max, one of the richest men in London, and accustomed to being obeyed, offers Deborah a fortune to give up Adrian. Incensed at the insulting way Max talks to her, and despite the fact that she is desperate for funds, Deborah spurns his offer and declares that she will marry Lord Adrian, even though she has no intention of doing so. Max has so goaded her, her quick temper runs away with her tongue.
And so commences the battle of wits between the pair, with Max becoming more insulting towards Deborah, and formulating plans to ensure her financial future is in his hands. This in turn provokes Deborah into more precipitate action, all while keeping up the pretence that she is intent on marrying Adrian, when in fact she is furthering a romance between him and a runaway young lady she is sheltering in her house. I won't disclose what she does, but it involves some of the funniest exchanges between Max and Deborah.
Packed with rich comedy, Heyer's plot weaves its magic, and it is delightful to see how she brings two such unlikely personalities together. And of course she sets it in a world that is recognisably Regency, real facts about places, people, and events are inserted in an unobtrusive and natural way.
If you're looking for some lighthearted relief, you might wish to give Faro's Daughter a try.