Just a short blog today. As the sun was shining, the husband and I decided to travel a little further afield for our Sunday walk. We ended up in Kingham, a beautiful village in the Cotswolds. Kingham is situated in a large bowl in the Cotswold Hills and close to the railway line linking Oxford to Worcester, making it a popular place for commuters.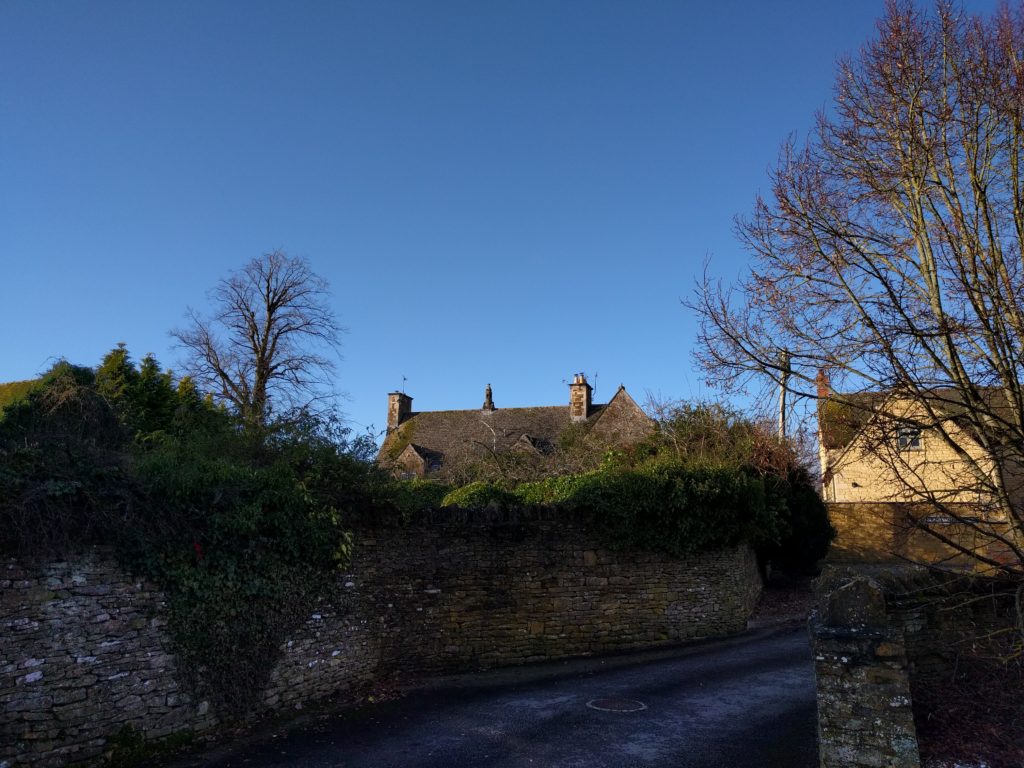 Evidence of a Romano-British settlement on the western side of Kingham Hill shows that people lived in the area well before its recording in the Domesday Book of 1086. At this time, the Lord of the Manor was Geoffrey de Mandeville, Earl of Essex. In later years, Kingham was known as an 'independent village' because it had no recognised Lord of the Manor; instead it was run by 4 'fieldsmen' appointed by the villagers.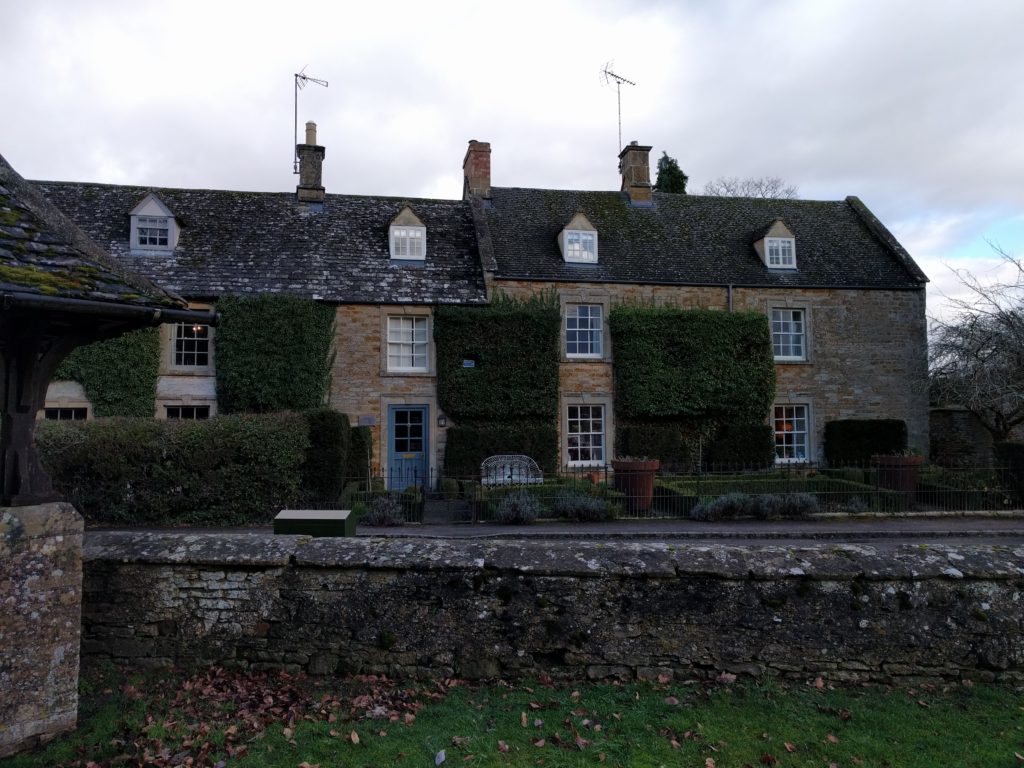 We started off by strolling down Church Street towards one end of the village, passing lots of beautifully restored houses on the way.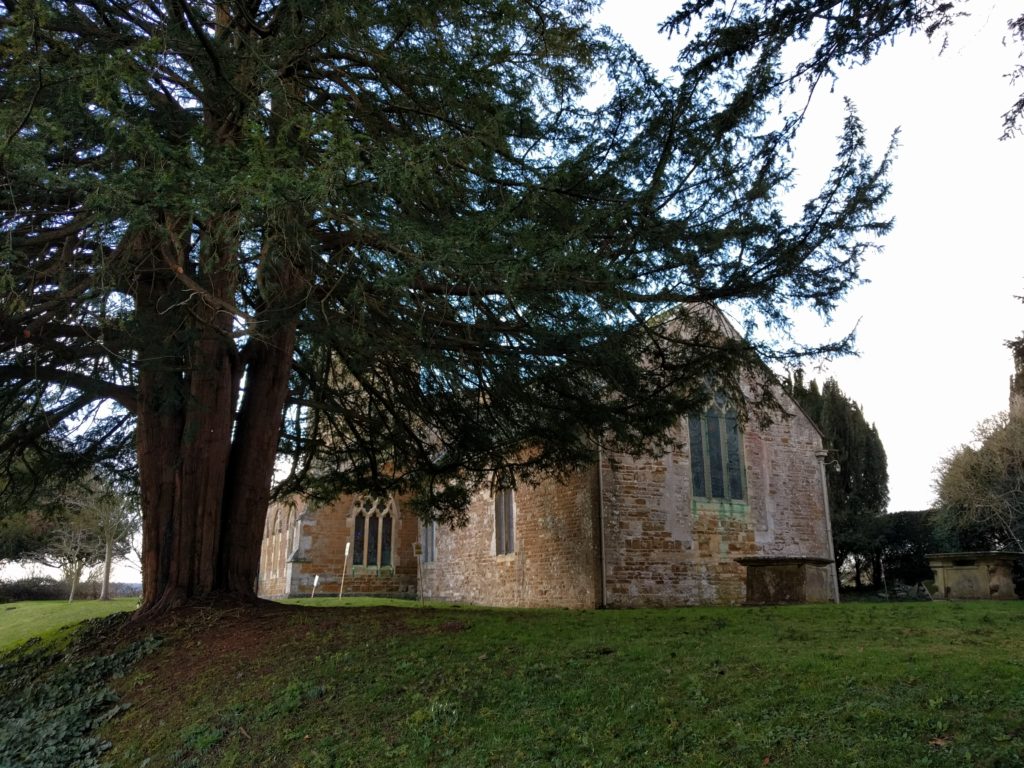 Finally, we arrived at St Andrew's Church. There has been a church on the site for at least 900 years, and the present building consists of a 14th century core, a 15th century tower, and a great deal of Victorian remodelled interior.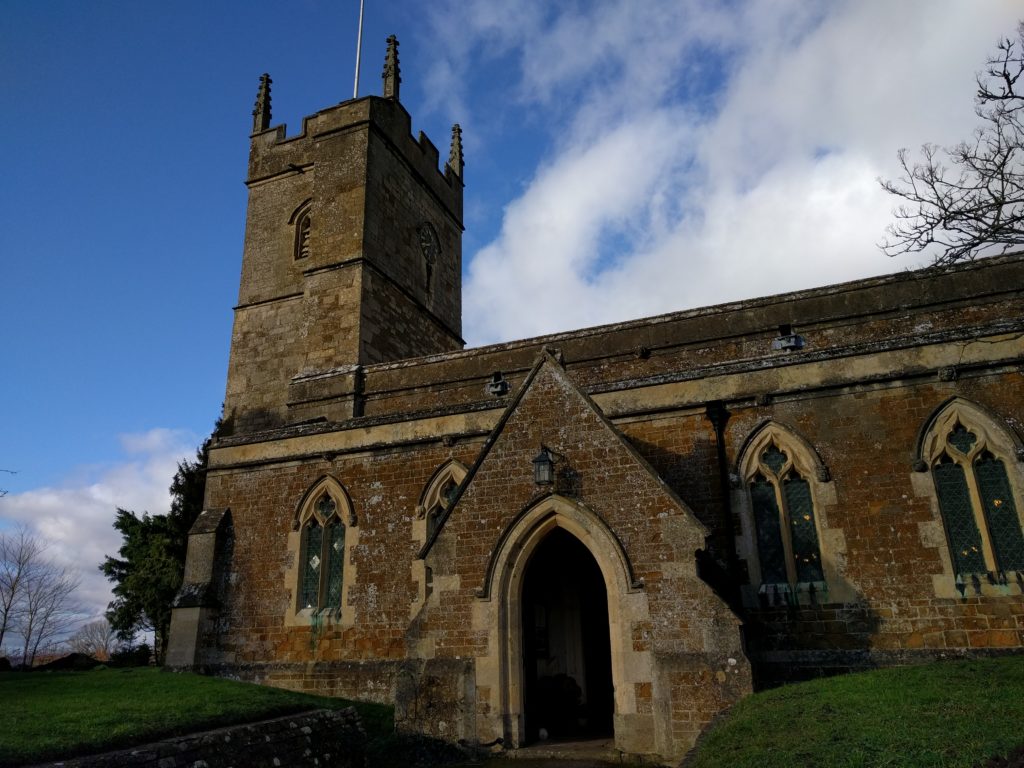 The church was open, and the vicar, the Revd David Salter, and the verger, both kindly took time to point out some of the interesting features to us.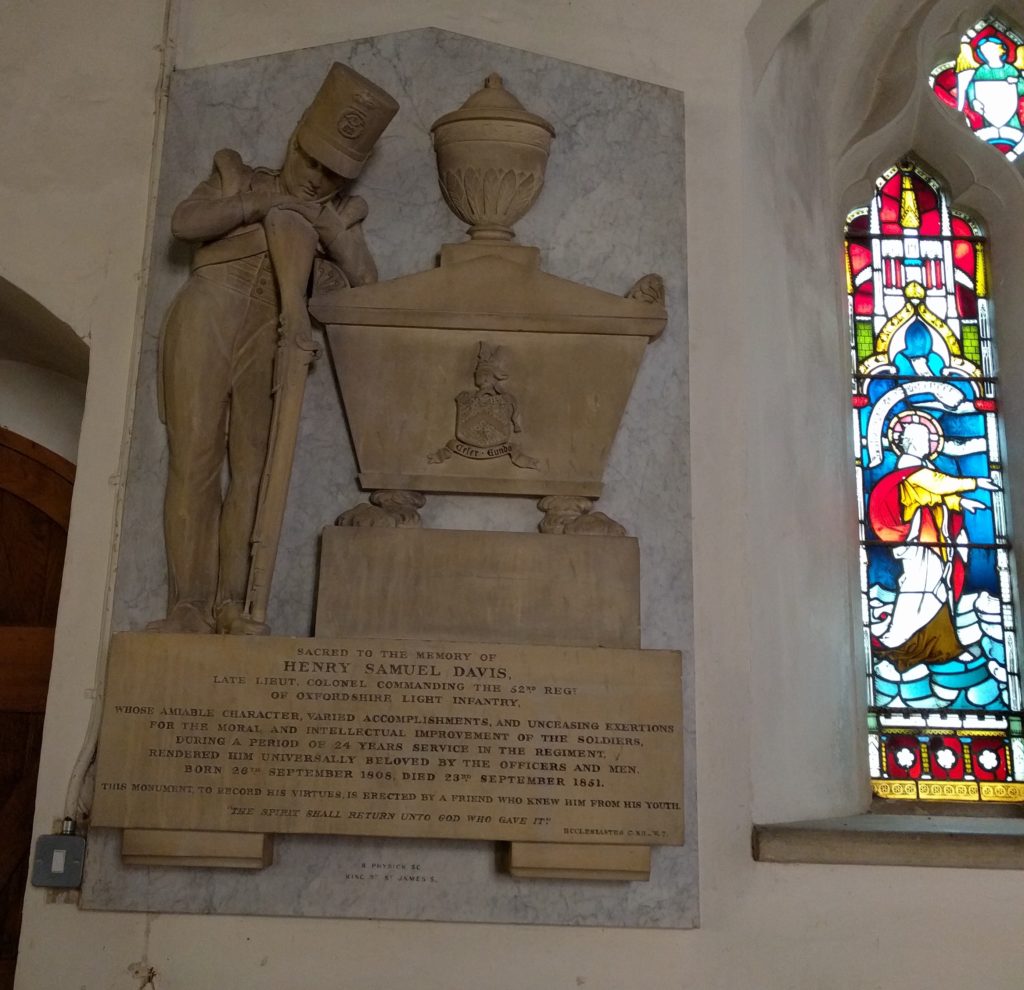 I was particularly taken with the striking memorial to Lt. Colonel Henry Samuel Davis of the 52nd Regiment of the Oxfordshire Light Infantry.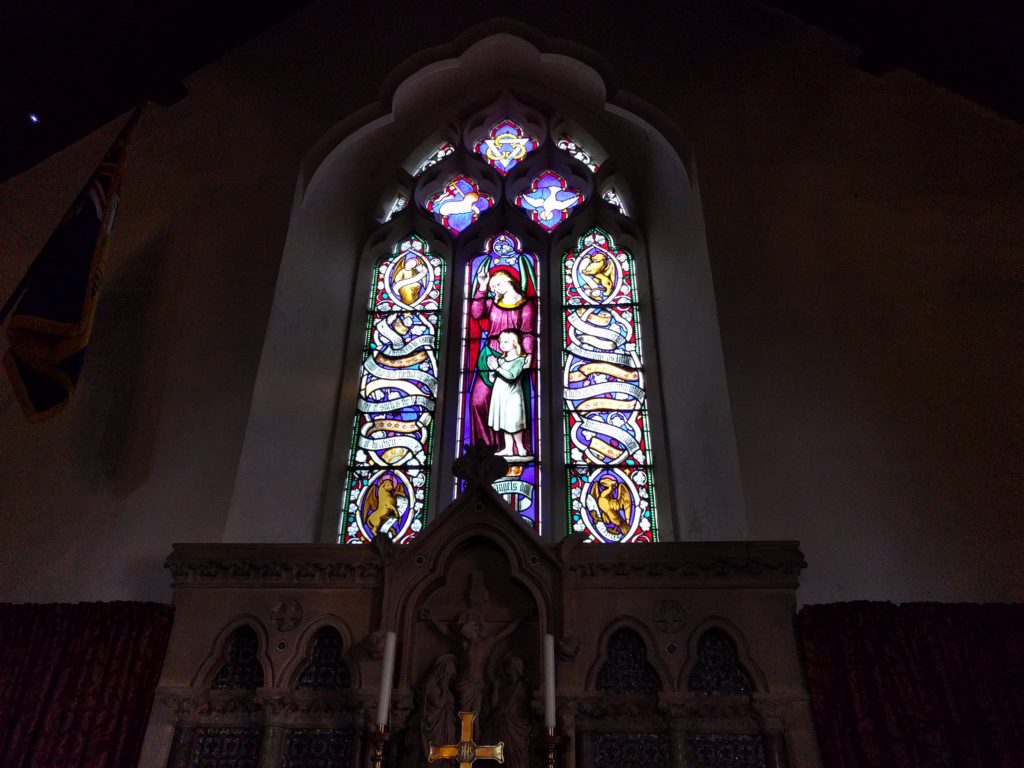 Above the main altar is another memorial, this time in the form of a stained glass window, which apparently depicts the daughter of a previous vicar. This young lady was said to have died at a young age from scarlet fever.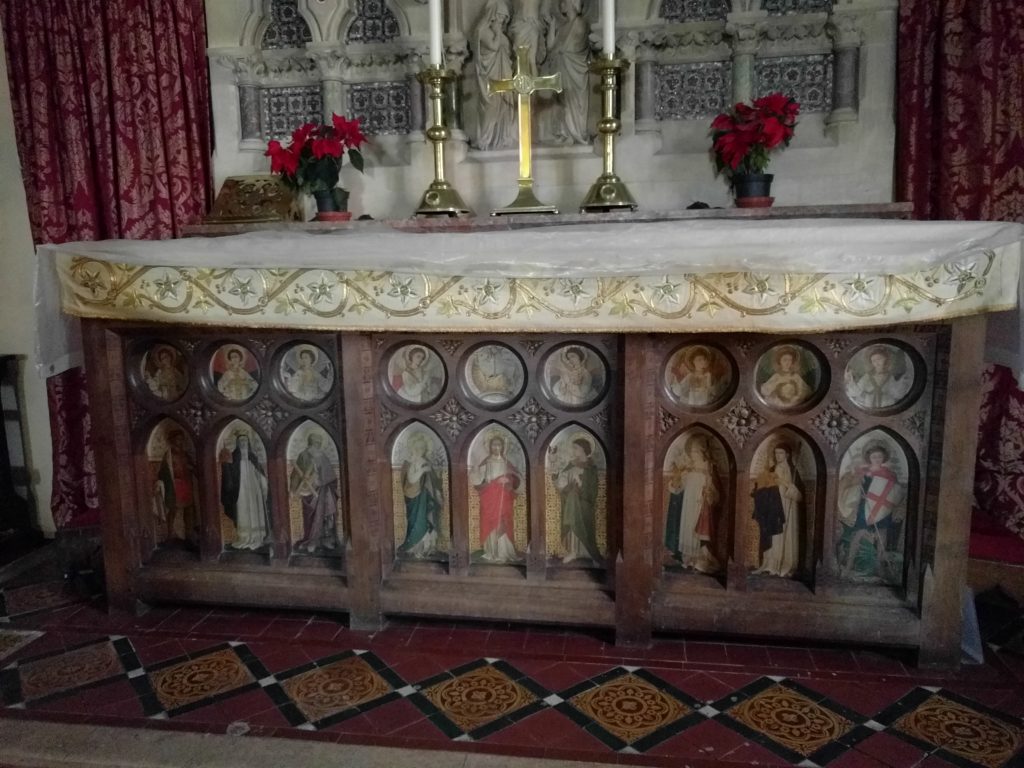 The altar itself, part of the Victorian remodelling, is beautifully decorated with mosaics showing, amongst other things, elements of the crucifixion.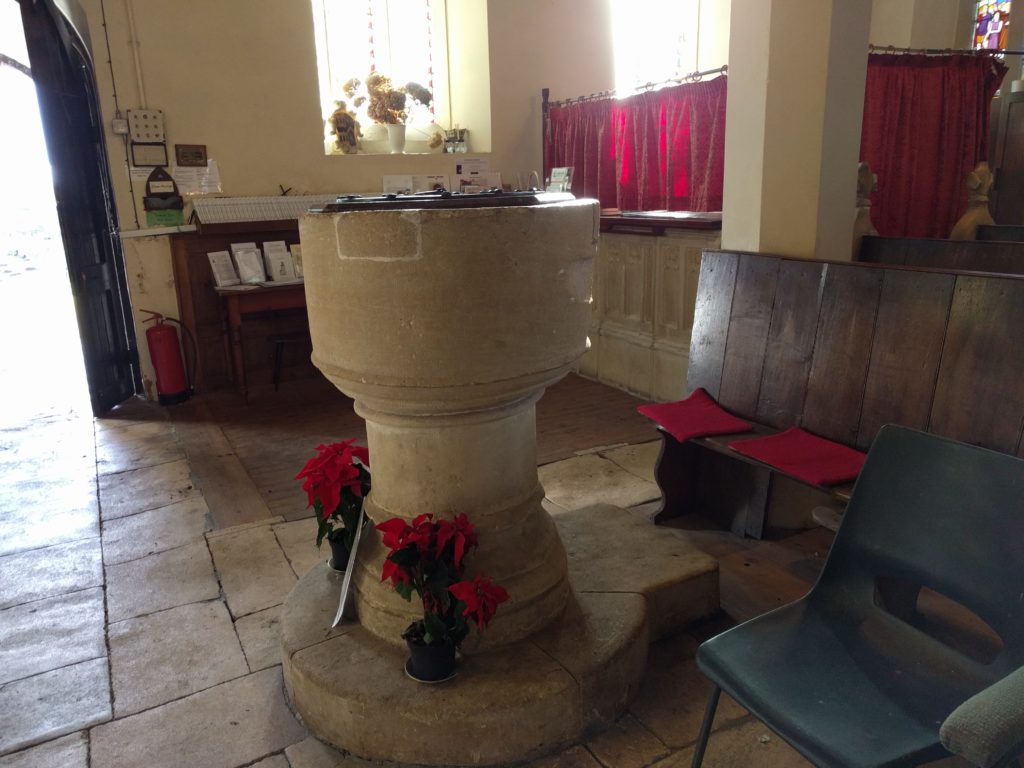 The stone font dates from the 13th century.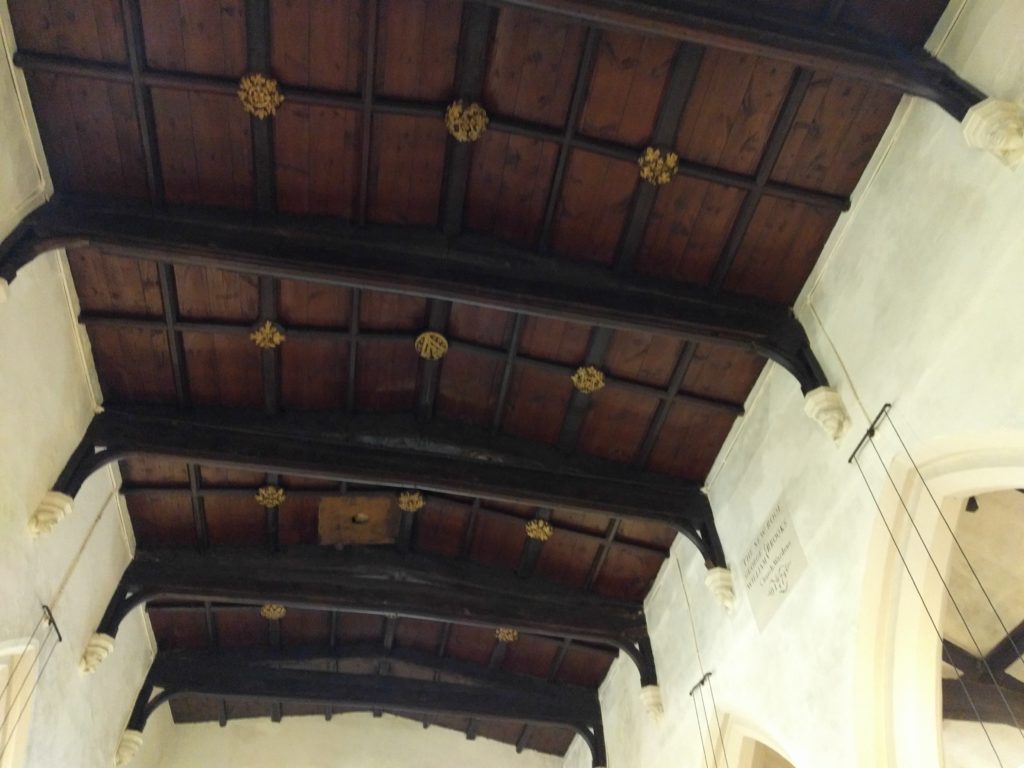 The wooden ceiling of the nave dates from 1774.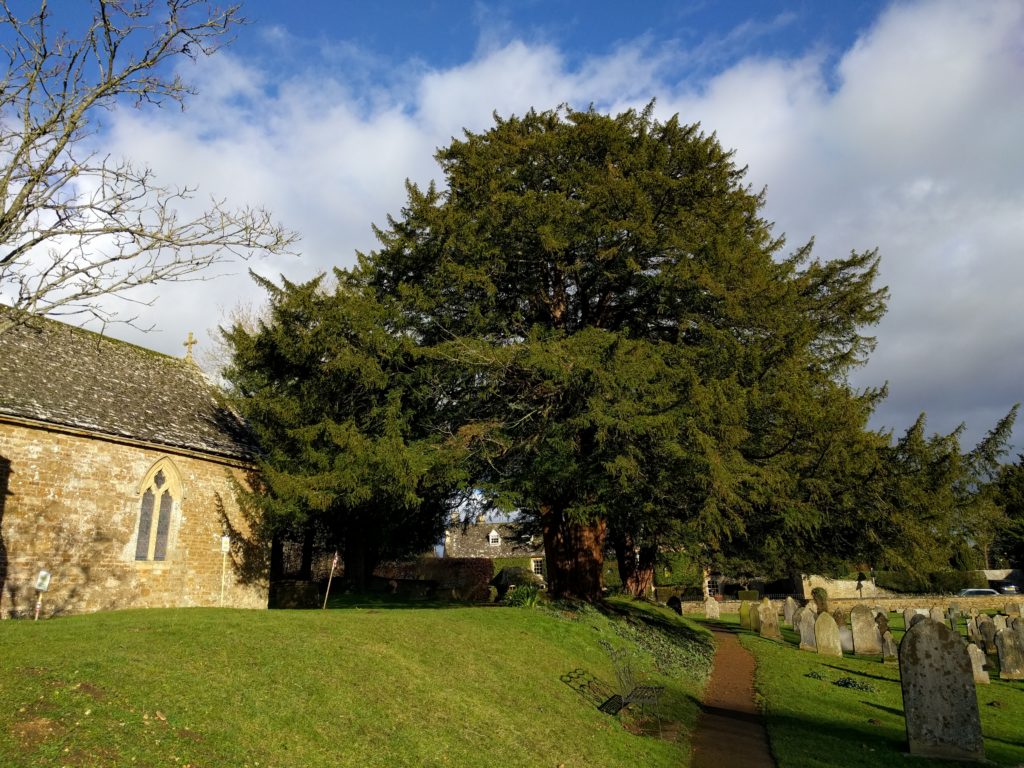 Outside, the surroundings are equally impressive. A beautiful yew tree stands guard in the churchyard.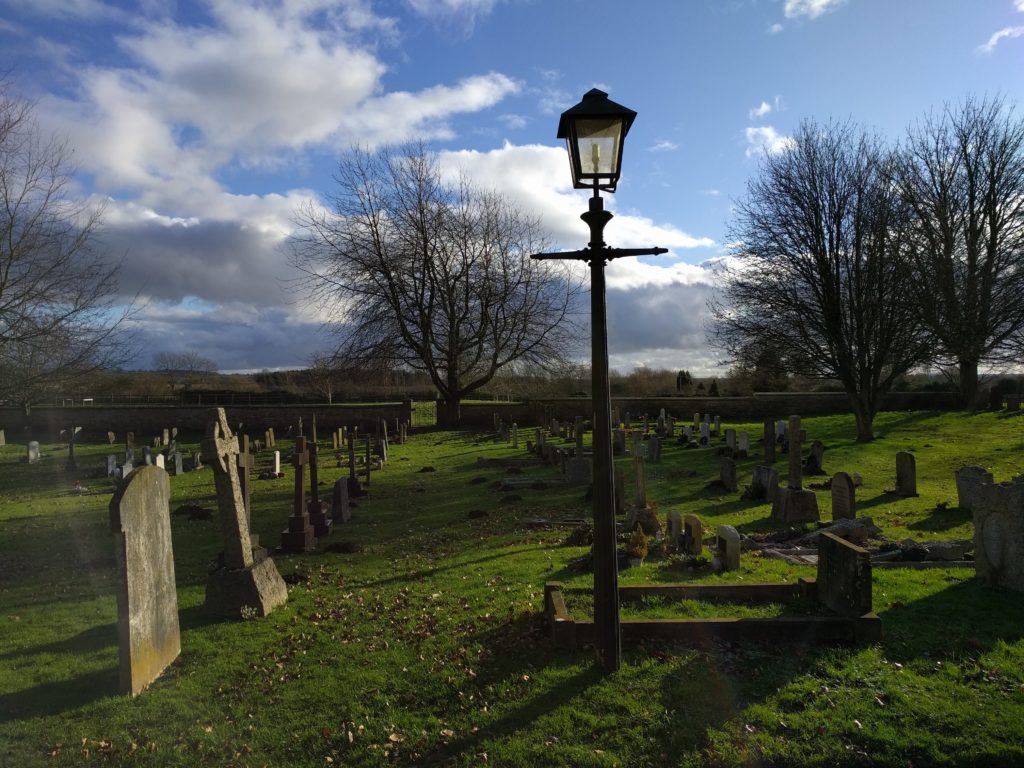 Looking out from the church door across the burial ground, one can see open fields and hills beyond.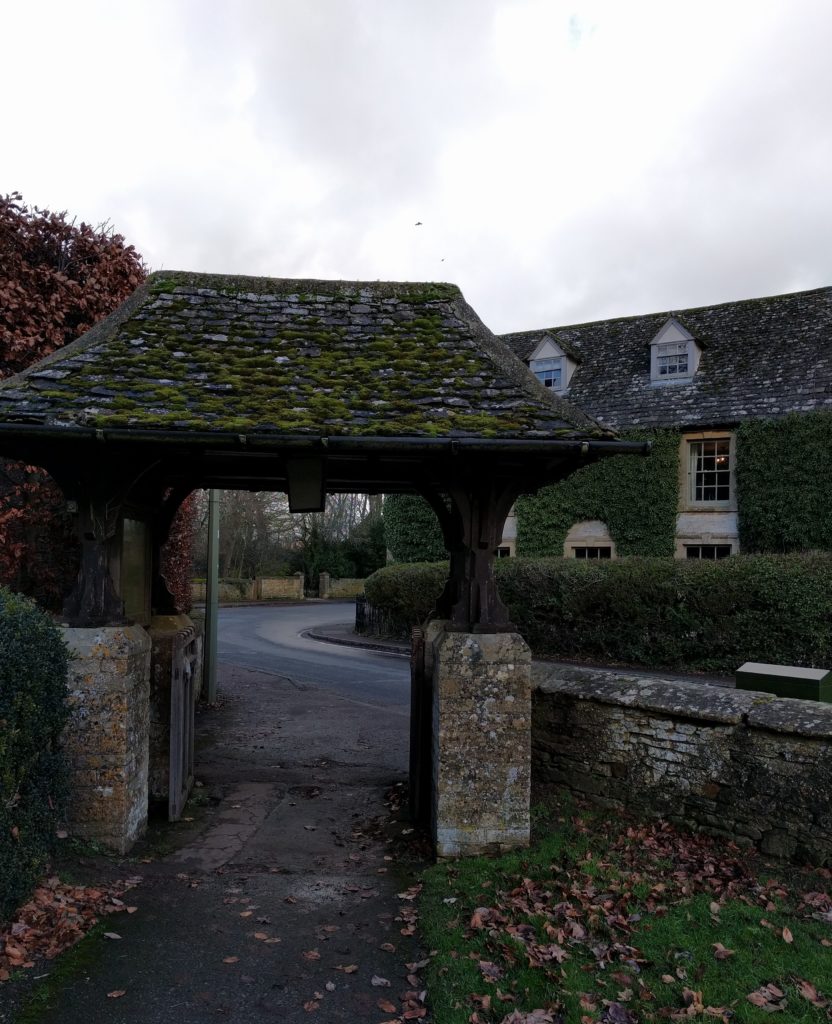 Our brief excursion over, we headed back down Church Street.
Picture-postcard pretty though it is, the village of Kingham, like a lot of other rural communities, is in trouble. Many of its houses belong to second-home owners, who rarely spend much more than weekends in the village itself. House prices have increased, making it difficult, if not impossible, for young locals to purchase homes of their own in the area. Lack of employment is also another factor, as is the availability of frequent local transport.
So while I enjoy visiting places like Kingham, I am very much aware that, if we are not careful, villages like Kingham will become only photogenic tourist destinations and not the thriving, vibrant communities they should be.
What do you think?