Just a short post today.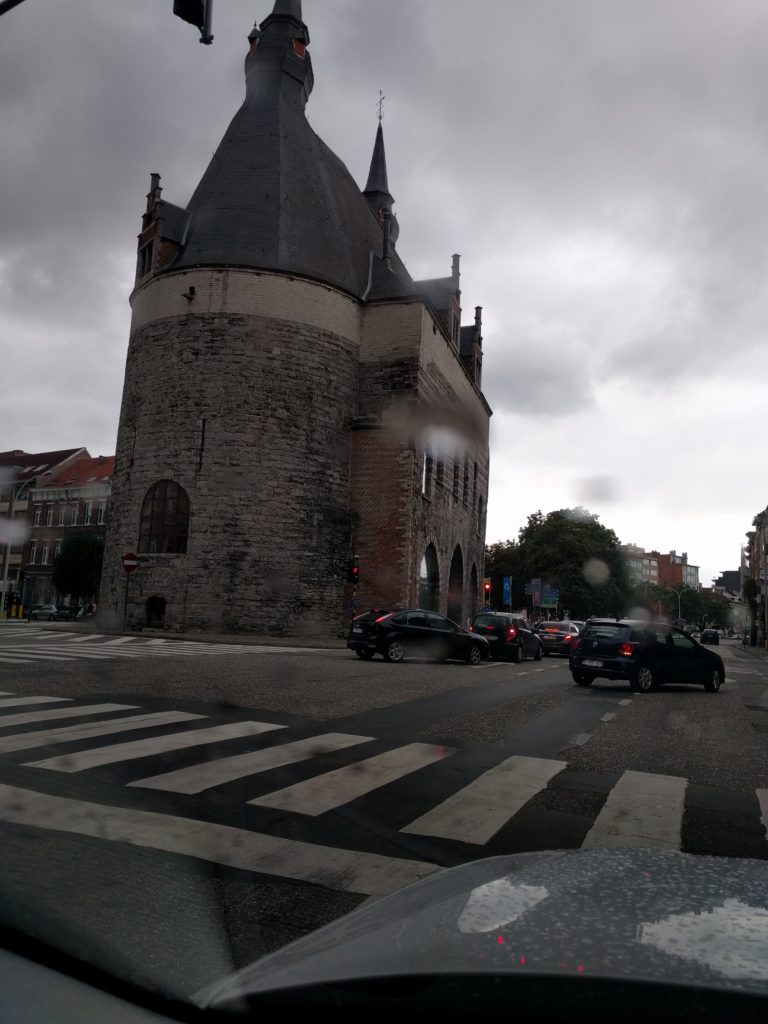 Earlier this week I visited Mechelen, a city close to Brussels in the Belgian region of Flanders. Mechelen has also been known as Mechlin (English) and Malines (French).
It was just a flying visit as, having set off reasonably early on Tuesday morning to drive there via Eurotunnel, we didn't arrive until almost 5pm local time. By the time we'd settled into our hotel there wasn't much time for sightseeing, but I managed to grab a few shots before darkness fell.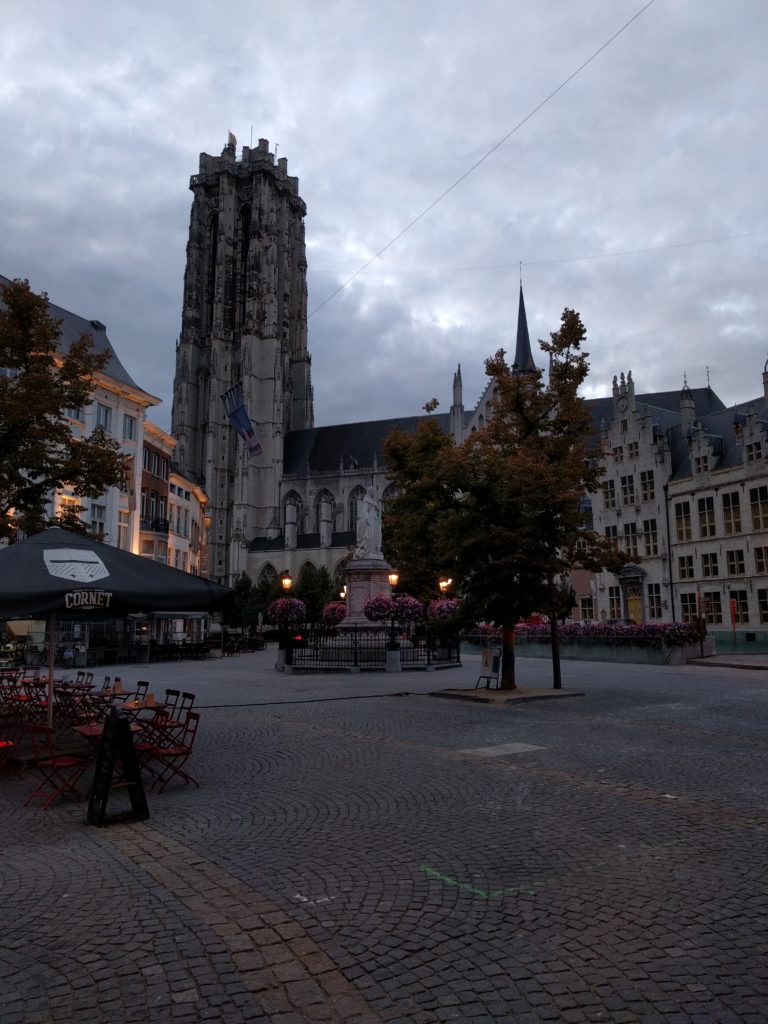 As you can see from the photos, the centre is quite picturesque, with a large central square, reminiscent, I think, of Bruges. It's also a city with an interesting history. For a time in the 16th century Mechelen was the capital of the Netherlands under Margaret of Austria, and was famous for its wood carvings, lace, and tapestry manufacture.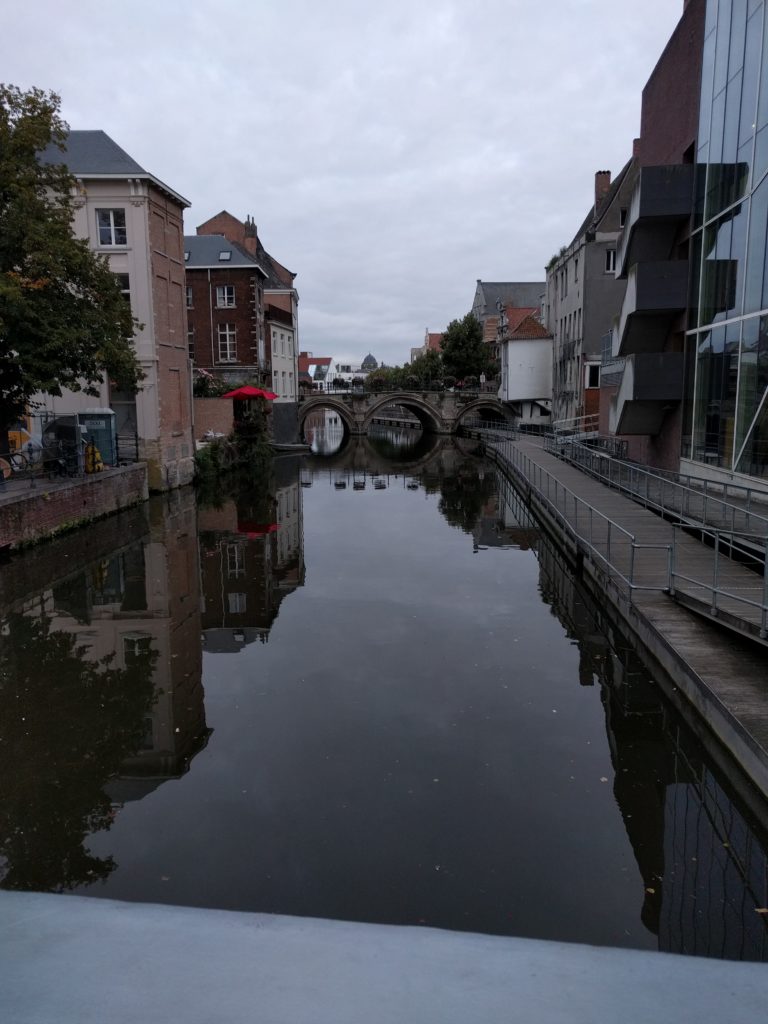 We were fortunate to be staying in a centrally located hotel, so we didn't have far to go to find somewhere to eat. We crossed the River Dijle which runs through the city, to the row of bars and restaurants that line the other side, an area known as the Vismarkt (Fish Market).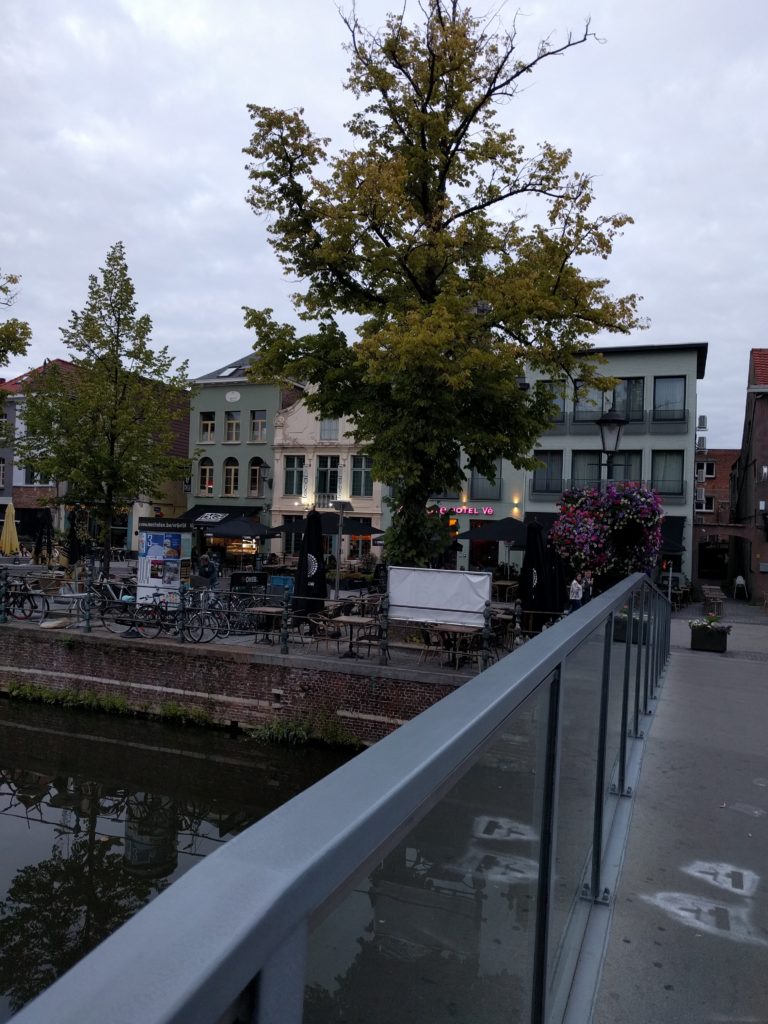 We strolled to the Grote Markt (Market Square), where the 97 metre (318 ft) tower of the fifteenth century St Rumbold's Cathedral dominates the buildings around it at one end of the square. At the opposite side stands the impressive Town Hall.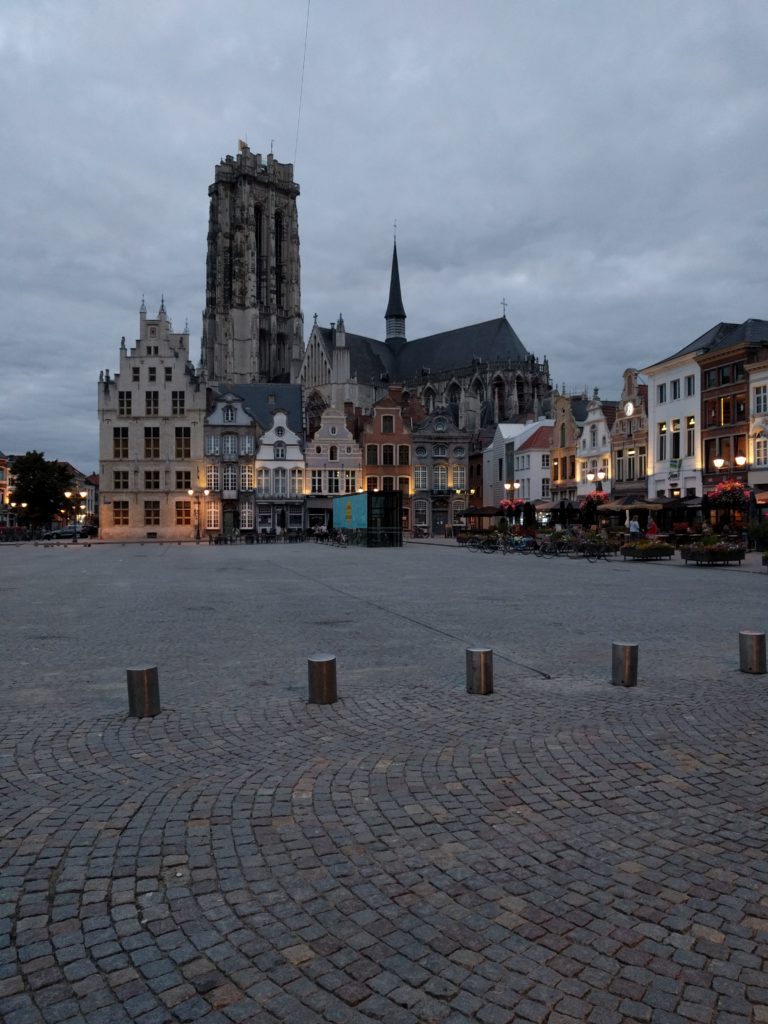 Unfortunately, the cathedral was closed when we arrived and we didn't have enough time the following day to pay a visit. Inside is a painting by Anthony Van Dyck of the Crucifixion, which I remember seeing on a previous trip.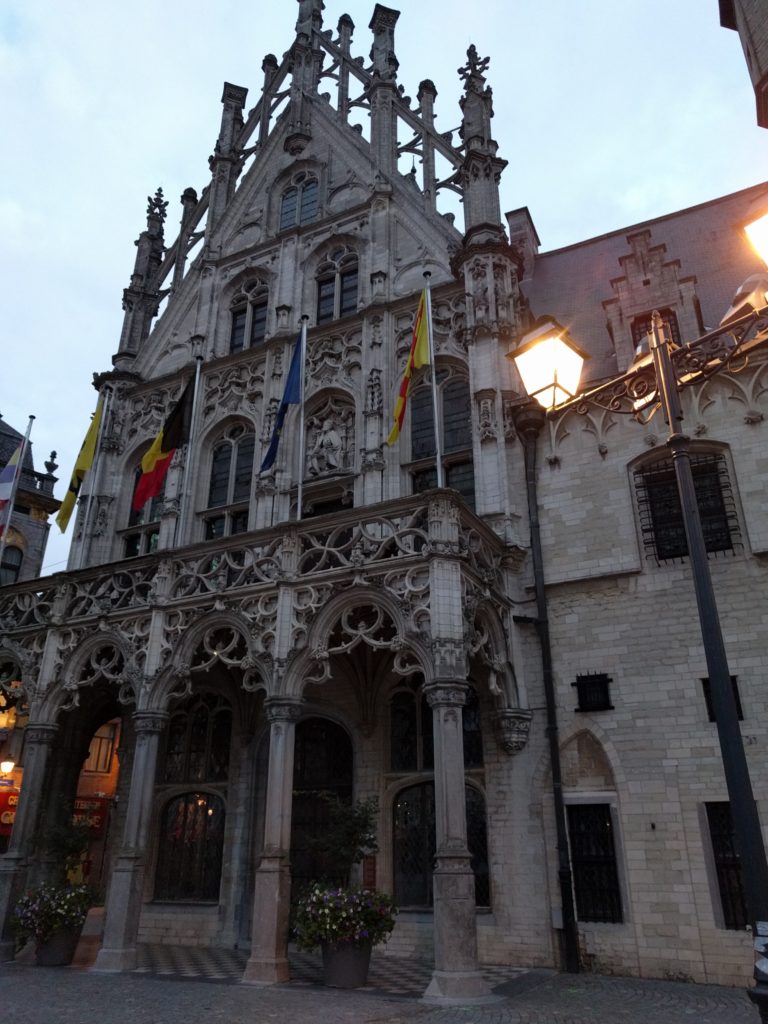 Everywhere you look there are interesting and historic buildings. Anne Boleyn was educated for a time in one of the Mechelen's old palaces, at the court of Margaret of Austria. Ludwig van Beethoven, grandfather of the rather more famous composer with the same name, also lived in this city.
We found somewhere nice to eat, and to accompany our meal we enjoyed a tasty Belgian beer, something else Mechelen is famed for. It was just what we needed at the end of a long day.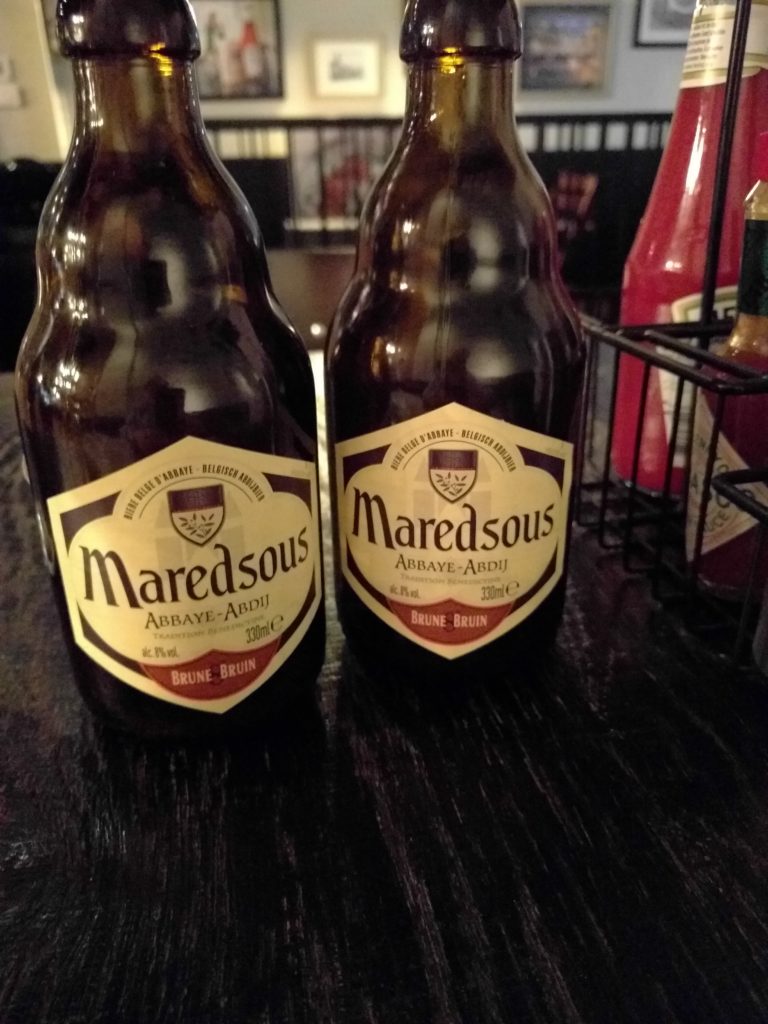 Perhaps one day I'll get more free time to spend here, and discover more about this fascinating city. Another incentive to make a return trip is the fact that Waterloo lies only twenty-five miles away — another place that is high on my list of places to visit. Maybe one day!