A couple of weeks ago I visited Bradgate Park. For those of you who don't know, this is a wonderful 850 acre public park in Charnwood Forest, Leicestershire. For hundreds of years it was held in private hands, but in 1928 it was purchased by businessman and philanthropist, Charles Bennion, who gave it to the people of Leicestershire.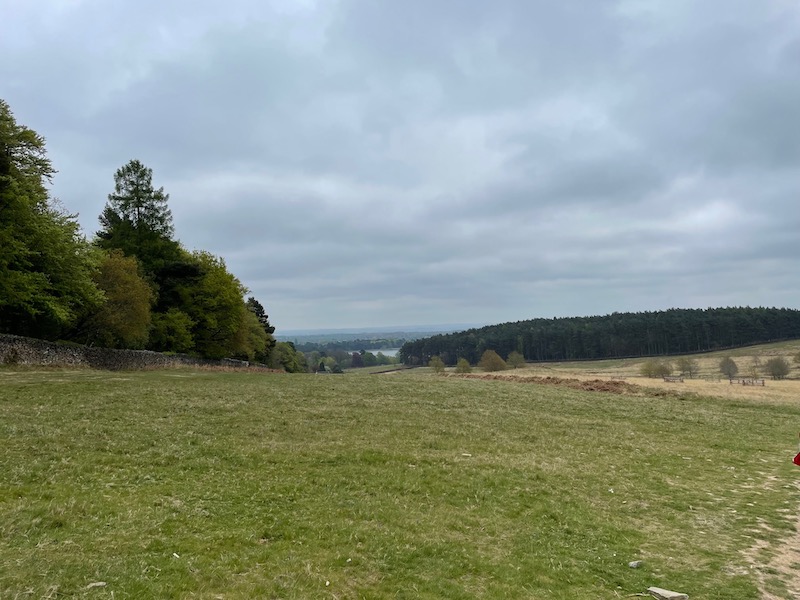 The park is home to herds of red and fallow deer and it quite special to be able to see them relatively up close. I occasionally see wild deer where I live in Oxfordshire, but usually they are single deer who have roamed away from their natural habitat, unlike the deer at Bradgate who generally congregate not too far from the public pathways that crisscross the park.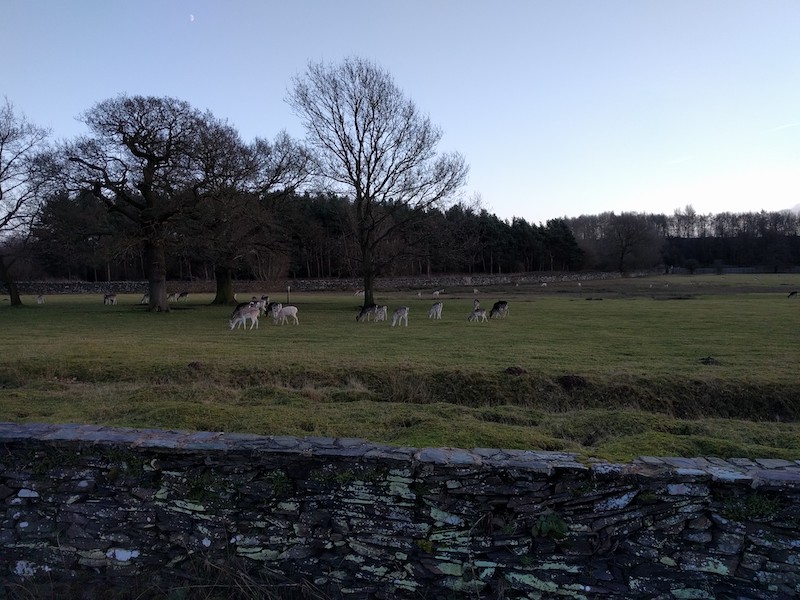 This trip to the park was rather special as I was able to visit the ruins of 16th century Bradgate House. On previous visits the house had not been open. It was built by Thomas Grey, 2nd Marquis of Dorset in 1528, although building work had been started by his father the 1st Marquis somewhat earlier.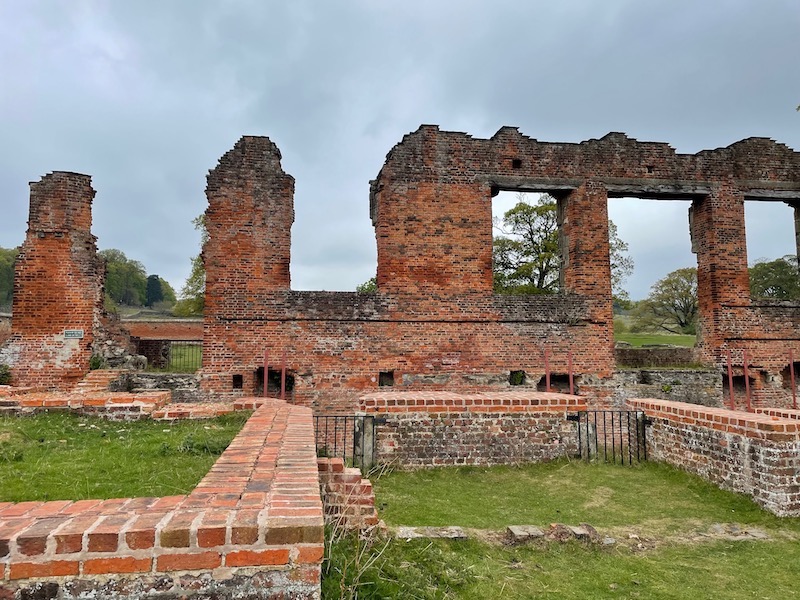 Bradgate House is significant for being one of the first unfortified great houses in England and is also an early example of the post-Roman use of bricks in house construction. It remained in Grey family ownership for 220 years.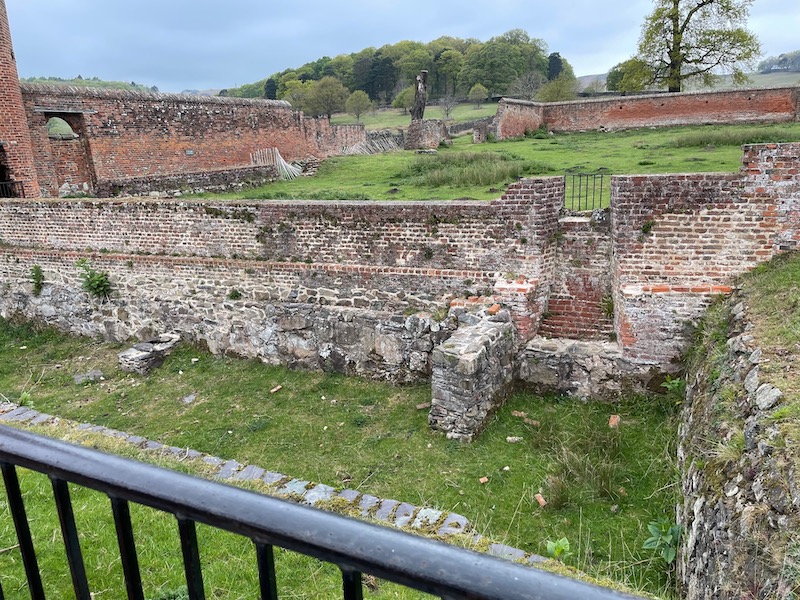 Lady Jane Grey, who was queen for only nine days, is believed to have been born here at Bradgate. When she and her father, Henry Grey, 1st Duke of Suffolk were executed in 1554, the estate passed to the Crown. Fortunately, in 1564, the family were returned to favour and the lands were restored to them.
The 'Nine Day Queen' wasn't Bradgate House's only royal connection; in 1634 King Charles I and his queen, Henrietta Maria stayed there as guests of the 2nd Baron Grey of Groby. Unfortunately, this visit didn't convince Baron Grey to support the Royalist cause when civil war broke out in 1642, as he became a supporter of the Parliamentarians.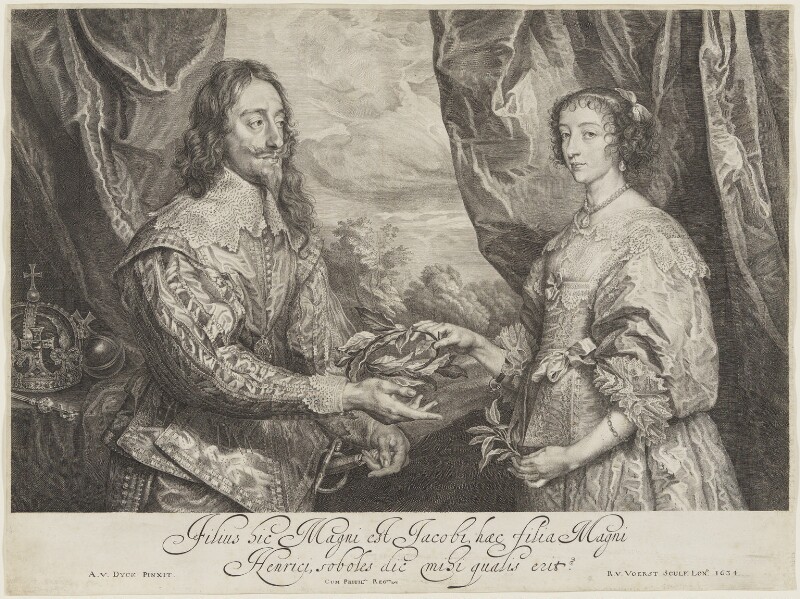 Yet another royal visit was made to Bradgate House by William III and Queen Mary II in 1696. At this time it was Thomas Grey, 2nd Earl of Stamford who owned it. Thomas spent a lot of money to impress his royal visitors, building new stables to accomodate 100 horses and widening the road from the nearby village of Anstey to allow the royal coach to pass. Alas, his efforts were in vain; he gained no advancement or important offices from the monarch and ended up in debt.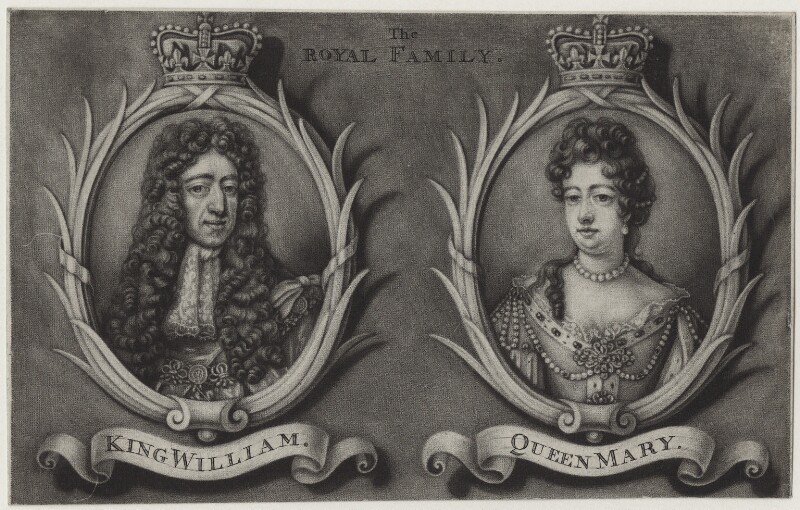 When the 4th Earl inherited his title in 1739, he and his family left Bradgate House and it fell into disrepair. Many of the expensive red bricks were taken by locals and used to build some of the cottages in the surrounding villages. Today, only the chapel is still intact.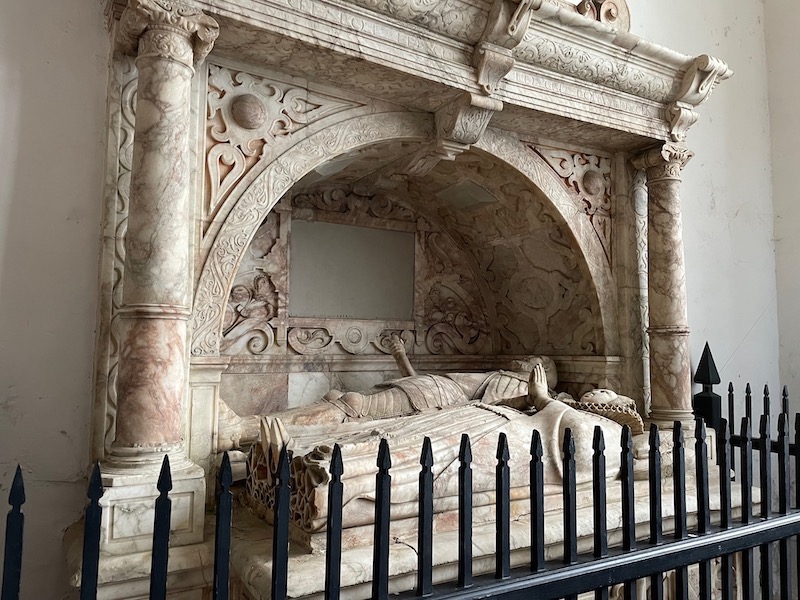 Although the interior of the chapel is rather sparse, there is a magnificent alabaster tomb belonging to Henry, Baron Grey of Groby, who died in 1614, and his wife Ann.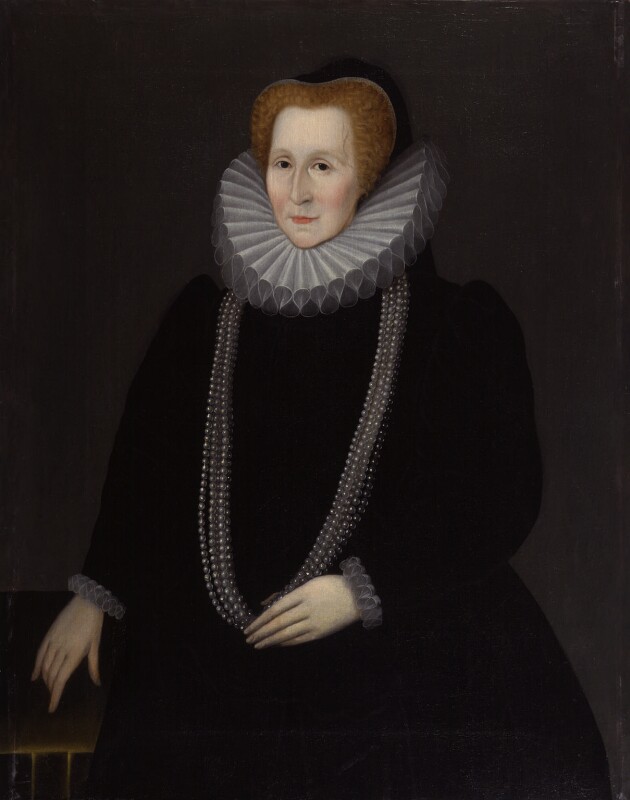 A notable event that took place in the chapel in 1547 was the marriage of Sir William Cavendish and Bess of Hardwick. It was a second marriage for Bess, who went on to have two more husbands. When she died in 1608 at the age of 81 years she was one of the wealthiest and most powerful women in England.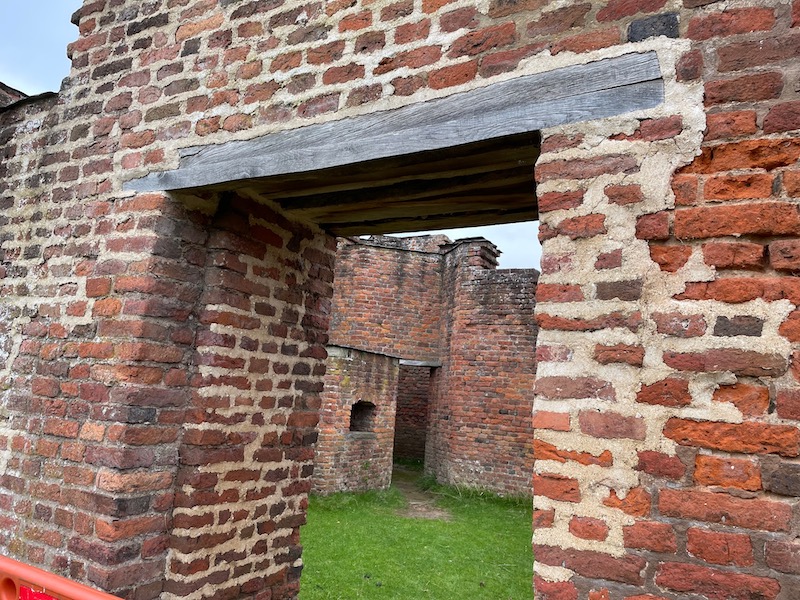 So, even though Bradgate House is now a ruin, there is a strong sense of history. Gazing at the red brickwork framed against the sky and seeing the surrounding parkland, I could easily imagine what this great estate must have been like during Tudor times.
Are there any places that you have visited that retain such a sense of the past?
Images
Lady Jane Grey
by Magdalena de Passe, by Willem de Passe, published by Frans van den Wyngaerde (Wijngaerde)line engraving, 1620 NPG D21393
King Charles I; Henrietta Maria
by Robert van Voerst, after Sir Anthony van Dyck NPG D32047
King William III and Queen Mary II
by Bernard Lens (II), published by Edward Coopermezzotint, 1689-1702 NPG D31079
Bess of Hardwick
by Unknown artistoil on canvas, probably 17th century, based on a work of circa 1590 NPG 203