To celebrate a significant birthday and the upcoming publication of my second novel, An Officer's Vow, I was treated by my husband to a stay in one of my favourite places, Bath. We both love history and architecture… well, ok, perhaps I'm more into history and he's more into architecture, but Bath combines both of our passions in one amazing package.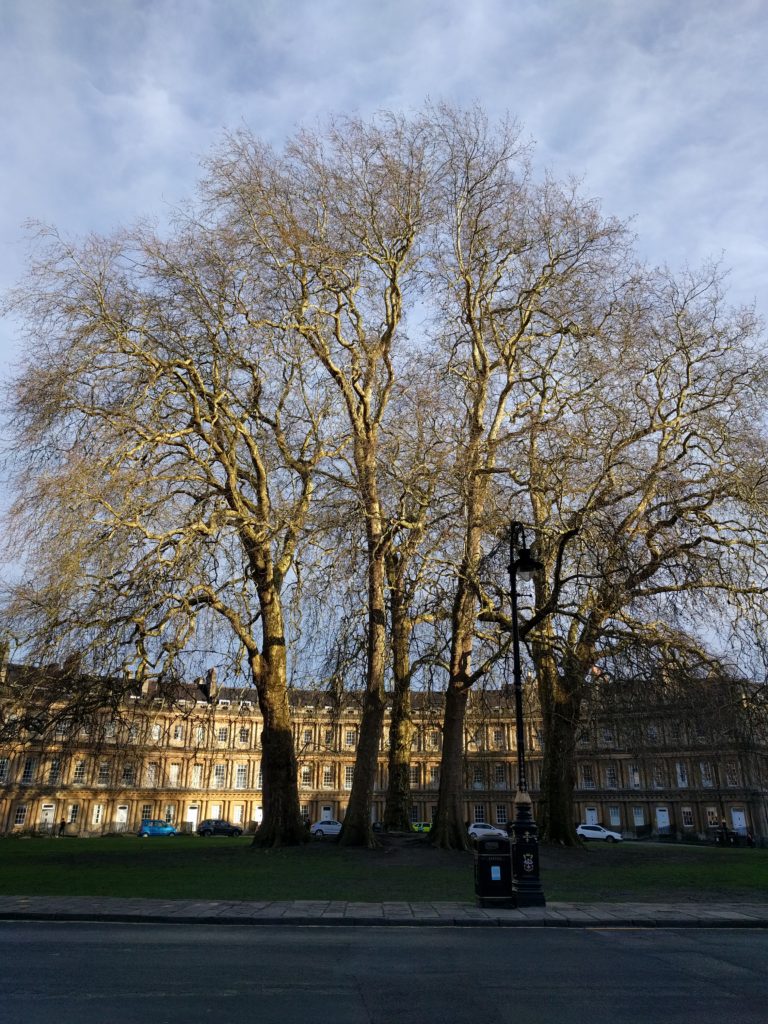 Our first day, which was fortunately quite mild for February, was spent wandering around the cobbled streets and alleyways near to the Abbey and taking the odd photograph.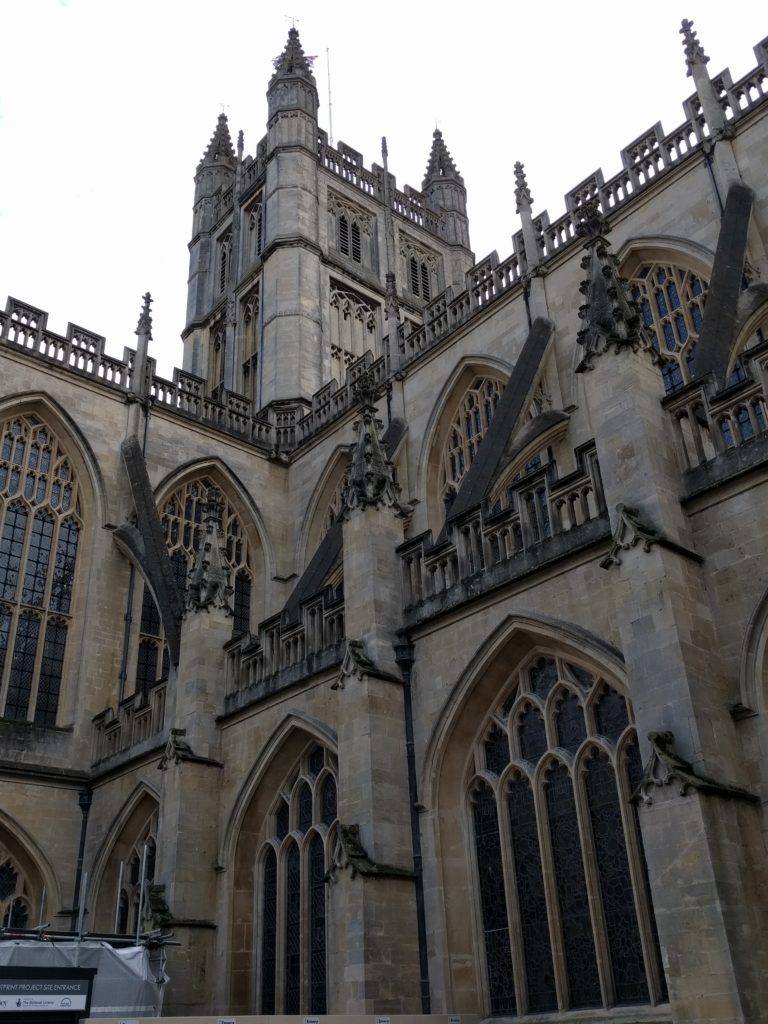 I love how the street names are engraved on the actual stonework, as can be seen in this shot of a Milsom Street facade.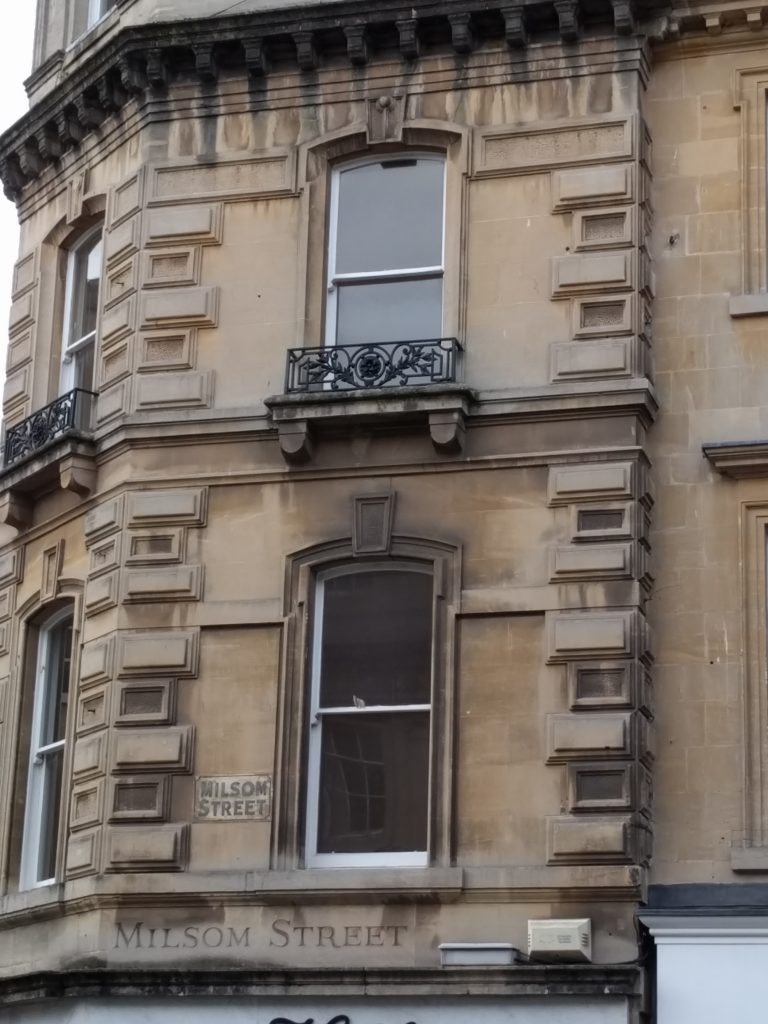 It was nice to get out and about, re-familiarising ourselves with the layout, and noting that nothing had changed since our last visit.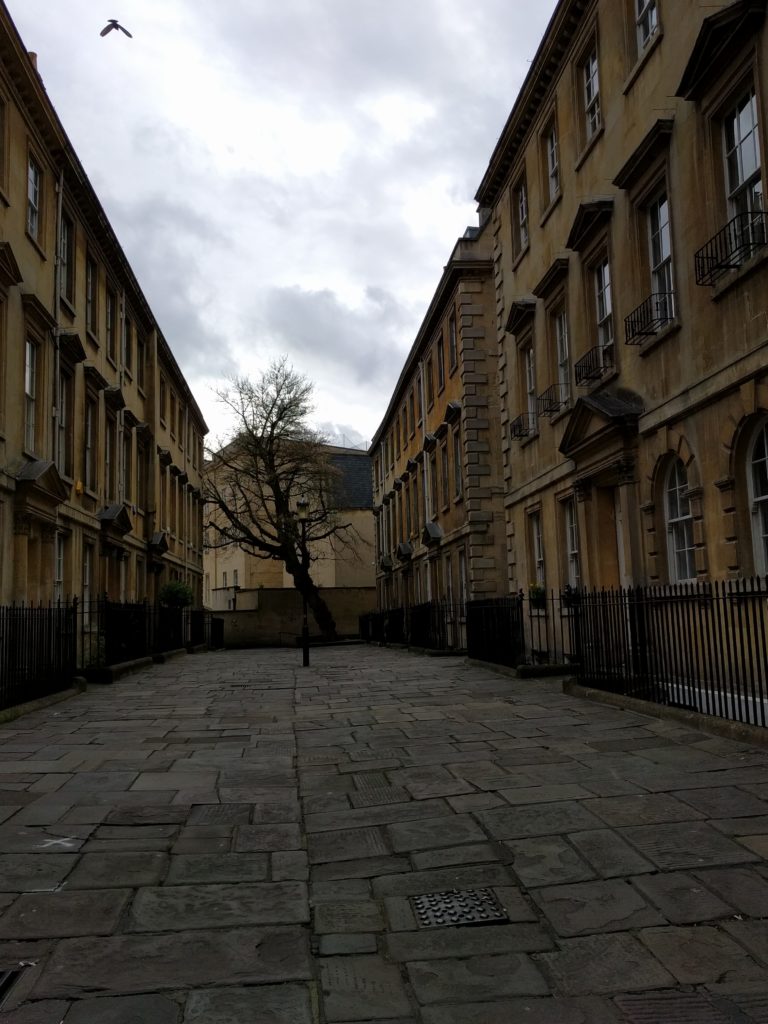 It wasn't too crowded either, which is always a bonus. I've been there in summer and, believe me, it can get horribly congested and I don't mean by motor vehicles but pedestrians.
One of my favourite places to visit is the Victoria Art Gallery; this free-to-enter museum/gallery is a little gem. The main gallery on the first floor houses some wonderful paintings displayed in chronological order. They range from works after Holbein, through the Georgian period, up to some very modern 21st century art. I particularly love this work by Sebastian Pether (1790-1844) — his depiction of moonlight is quite magical.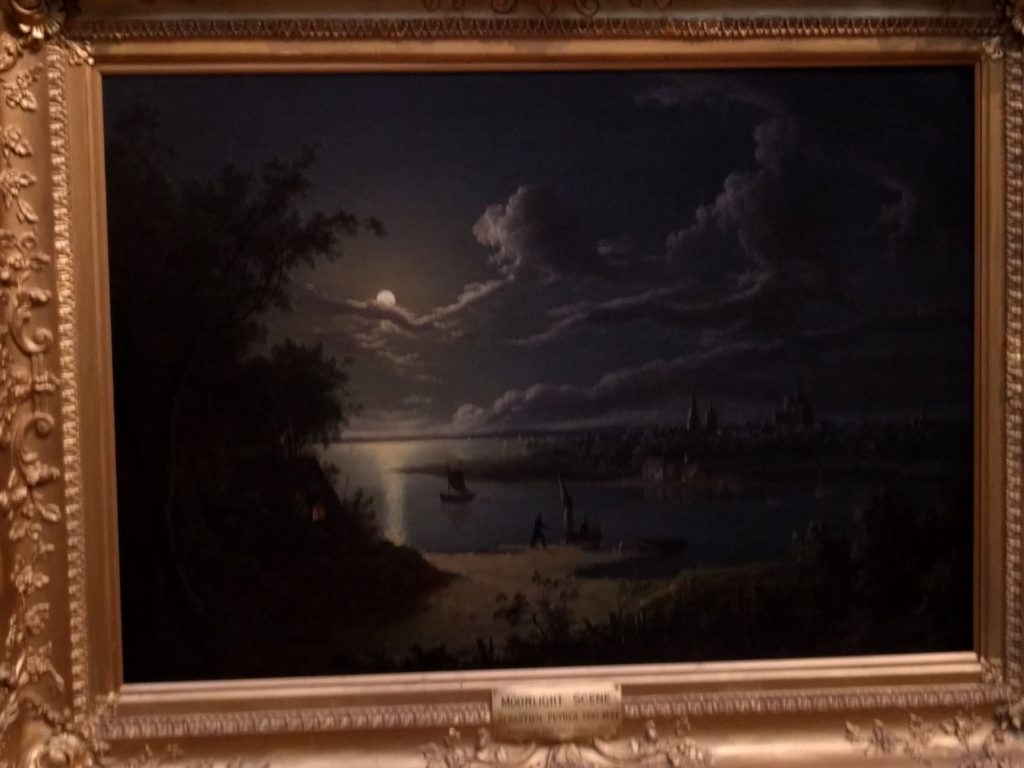 Another, much later painting that really took my eye is this one by Henry Herbert La Thangue (1859-1929).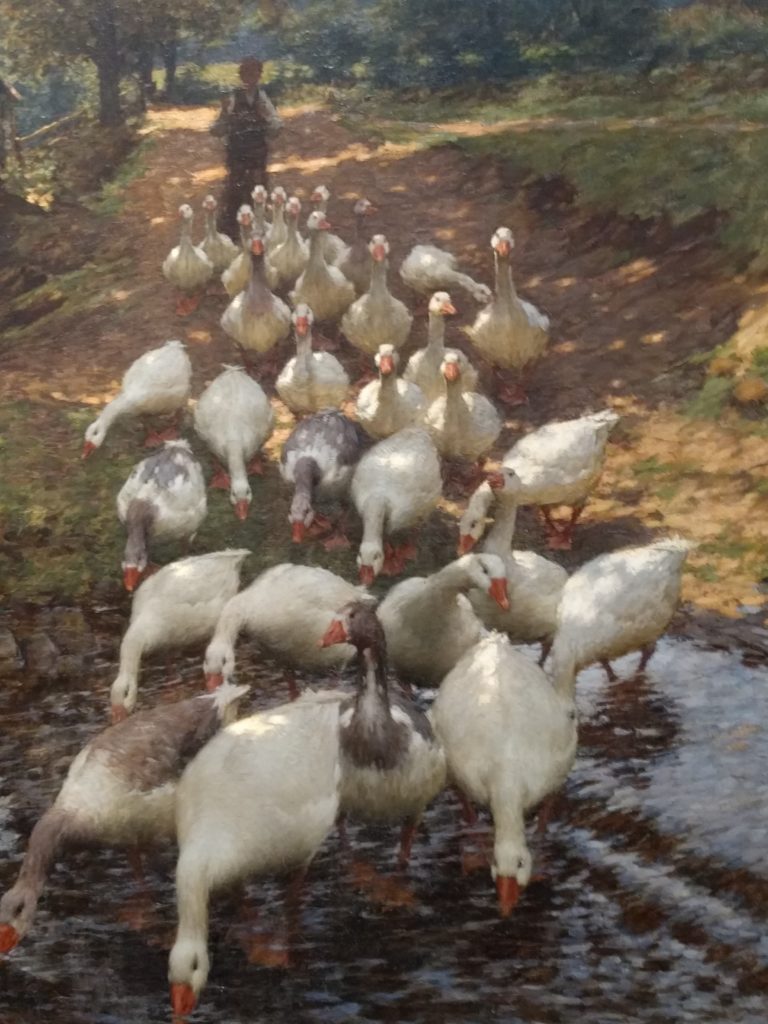 Painted in 1900, The Watersplash shows a herd of geese being driven through a ford, presumably on their way to market. The painting has an almost photographic quality what with the dappled light through the trees, and the sense of movement in each bird; the depiction of the splashing water is so real I felt I might get wet if I stood too close.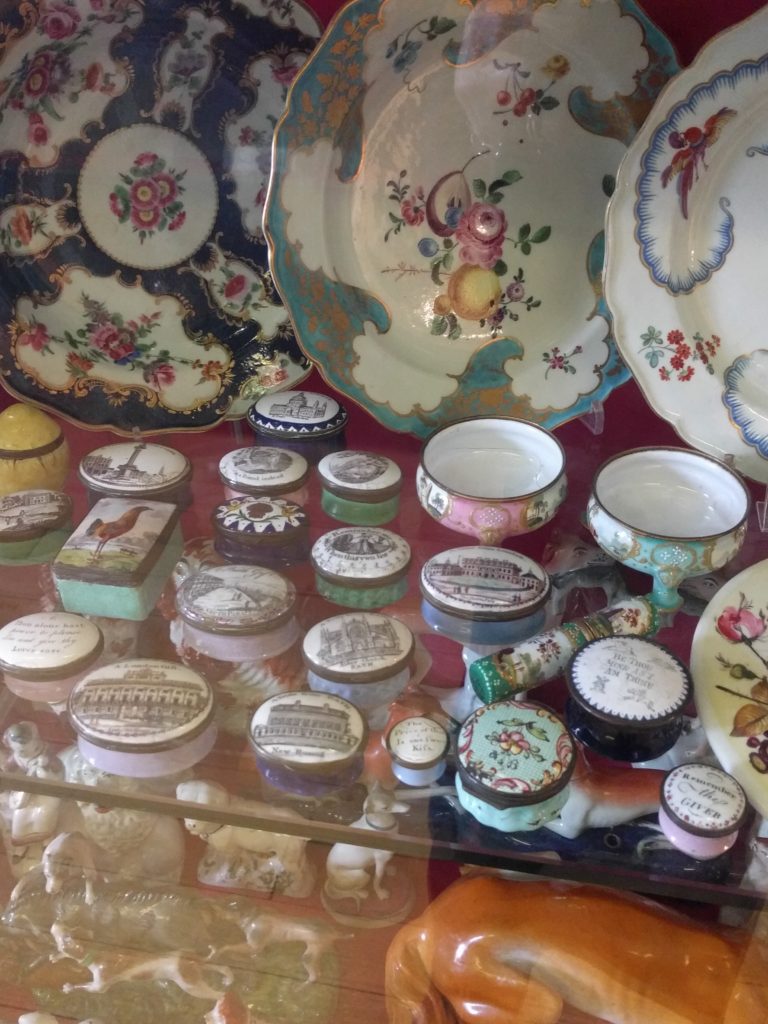 Next to the main art gallery are smaller rooms housing collections of porcelain and ceramics. I love the display of Georgian patch boxes and the wonderful footbath… something I could have made good use of by the end of this particular day!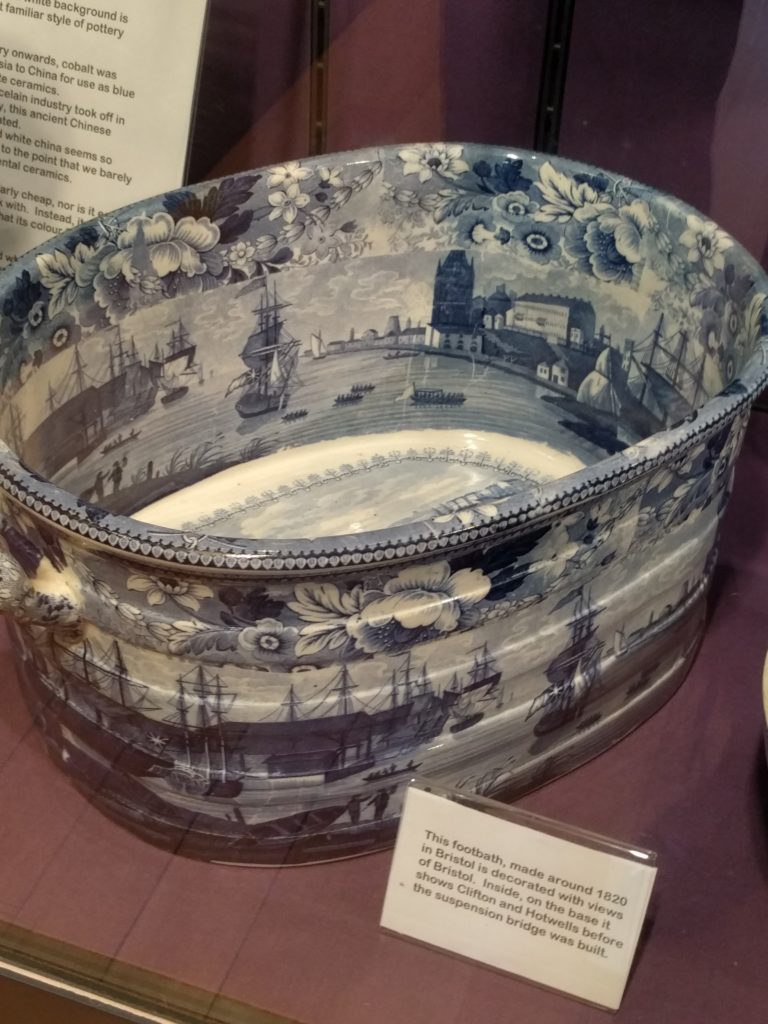 I'll leave you with a shot of the Bath skyline, taken at sunset. Join me soon for the second part of my stay in Bath.