Love letters are nothing new. For as long as people have been writing there have been those who expressed their feelings to a loved one in written words.
Abelard and Heloise
In the 12th century, we have Peter Abelard and Heloise d'Argenteuil. Abelard was already a famous scholar when he was employed by Heloise's uncle Fulbert to tutor his niece. Already renowned for her own intelligence and learning, it wasn't long before the pair fell in love. When the inevitable happened and Heloise became pregnant they secretly married. Sadly, this was not their happy ever after. Abelard wished to pursue life in the church and openly having a wife would not help his case. He therefore persuaded his lover to join a convent, while their child, a boy named Astrolabe was to be brought up by Abelard's sister.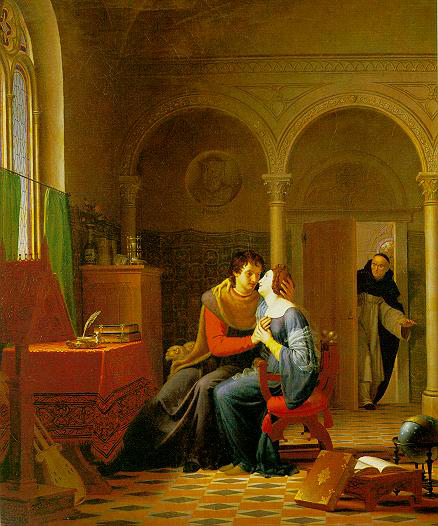 While Heloise was happy to join the convent – for a medieval female she was very modern and didn't think much of married life – things didn't go smoothly for Abelard. Heloise's uncle, believing that Abelard had abandoned his niece after getting her pregnant, had him castrated. Heloise went on to enjoy influence and prestige as an abbess and she is regarded as an important influence on Abelard's subsequent work as a philosopher. They remained in correspondence with each other until Abelard's death. Justifying their early love affair Heloise wrote to Abelard: "For not with me was my heart, but with thee. But now, more than ever, if it be not with thee, it is nowhere. For without thee it cannot anywhere exist."
King James and the Duke of Buckingham
Now you might not associate King James (I of England and VI of Scotland) with love letters, but he wrote many to his favourite, George Villiers, Duke of Buckingham. Villiers, a very handsome young man by all accounts, attracted the king's attention in 1614 at the age of twenty-one. Ousting the king's current favourite, it wasn't long before Villiers rapidly rose through the ranks of court nobility. In 1623 he was created the Duke of Buckingham, becoming the only English duke who was not a member of the royal family.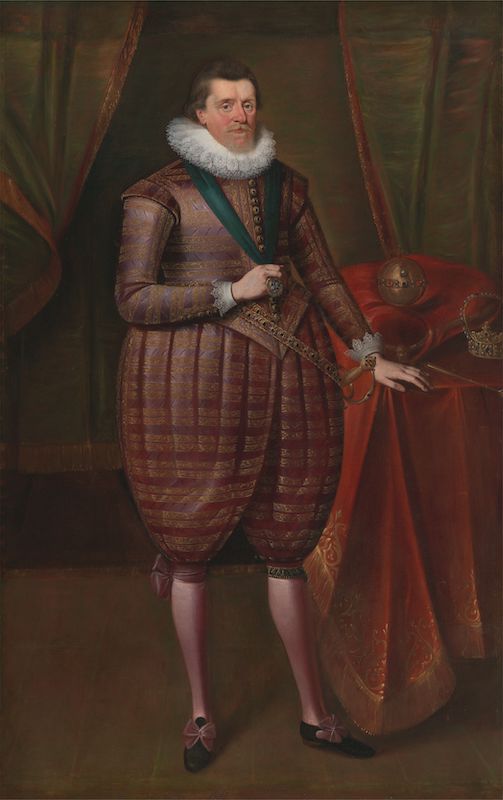 So openly besotted was James, that he was forced to justify his favouritism to his Privy Council. "You may be sure that I love the Earl of Buckingham more than anyone else, and more than you who are here assembled. I wish to speak in my own behalf and not to have it thought to be a defect, for Jesus Christ did the same, and therefore I cannot be blamed. Christ had his John, and I have my George."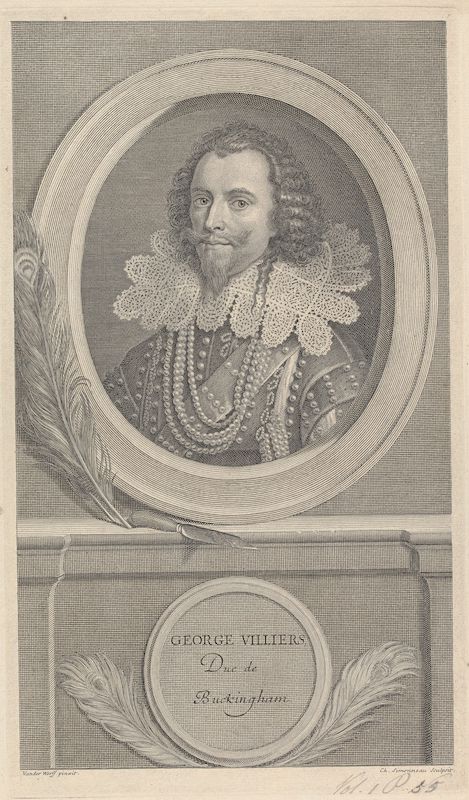 In one letter to Villiers the King ended with the salutation, "God bless you, my sweet child and wife, and grant that ye may ever be a comfort to your dear father and husband." In another, James signed himself "thy dear dad and husband". The heartfelt depth of James' feelings for Villiers are illustrated most movingly: "I had rather live banished in any part of the earth with you than live a sorrowful widow's life without you."
Villiers, too, was equally affectionate, "I naturally so love your person, and adore all your other parts, which are more than ever one man had" and "Your most humble slave and servant and doge Steenie." 'Steenie' was James' pet name for Villiers.
In the light of such evidence, it is difficult to understand the reluctance of some historians to acknowledge that these two men were indeed lovers and who claim that this was merely the flowery language used during this period to convey friendship. I'm afraid I have to disagree.
Napoleon and Josephine
Napoleon Bonaparte, for all his martial ways, was another composer of ardent love letters, most notably to Josephine de Beauharnais. He made her his empress, but because she was unable to give him heirs, she was eventually replaced in 1810 by a younger woman, Mary Louise, Duchess of Parma.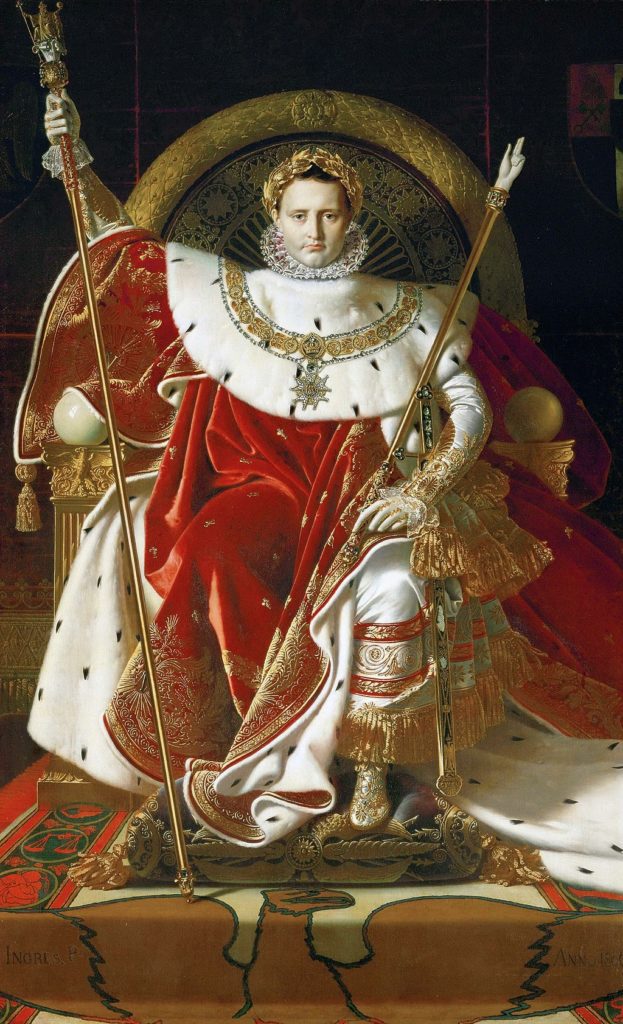 According to author and respected authority on French history, Evangeline Bruce, Napoleon wrote to Josephine the morning after they'd first consumated their love: "Seven in the morning… I awaken full of you… the memory of yesterday's intoxicating evening has left no rest to my senses." It is in this letter that Napoleon bestows upon the former Marie-Joseph-Rose, the name that she would always be known by: "Sweet and incomparable Josephine, I draw from your lips, from your heart, a flame which consumes me… A thousand kisses, but do not give me any for they burn my blood."
From a man who had previously regarded females as 'mere machines for making children', the feelings expressed in his love letters clearly illustrate how in thrall he was to her.
His passionate declarations did not cease upon their marriage. Two days after their wedding in Paris Napoleon departed in order to take charge of the Army of Italy. He continued to write to Josephine at least once a day. "Not a day goes by without my loving you; not a night without holding you in my arms… In the midst of business, at the head of my troops, my adorable Josephine is alone in my heart."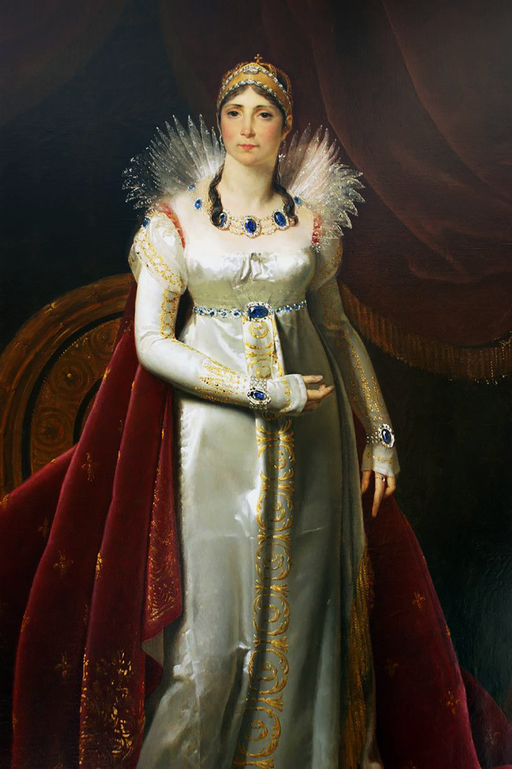 Josephine joined him at last in Milan some months later but they were only together for two days before Bonaparte left to join his army. Nevertheless, his passionate letters to her continued. "When I am with you, I want it always to be night… I had thought that I loved you, but now that I have seen you again, I love you a thousand times more."
Alas, Bonaparte's love was not reciprocated by Josephine. Returning from the battlefront and expecting to find her in Milan, he was devasted to discover that she was in Genoa, possibly with a lover. From then onwards, although Napoleon continued to write affectionate letters to Josephine, they were more often concerned with his battles and military plans rather than love.
Henry VIII and Anne Boleyn
Another king noted for his passions is Henry VIII. Believe it or not, Henry's letters to Anne Boleyn are held in the Vatican archives and are believed to have been written between 1527-8. Unfortunately, none of Anne's replies survive. Henry's letters were thought to have been stolen so that they could be used as evidence in the divorce trial of Katherine of Aragon.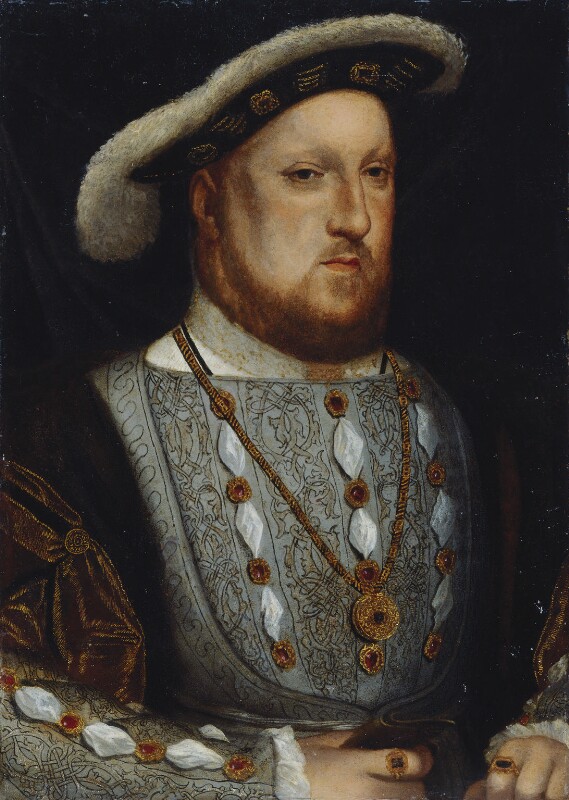 The letter from which this extract is taken is thought to have been written when Anne had retired from court to live at Hever.
"Let me know expressly your whole mind as to the love between us two. It is absolutely necessary for me to obtain this answer, having been for above a whole year stricken with the dart of love, and not yet sure whether I shall fail of finding a place in your heart and affection…"
A second letter contains the ardent words: "No more to you at this present, mine own darling, for lack of time, but that I would you were in mine arms, or I in yours, for I think it long since I kissed you."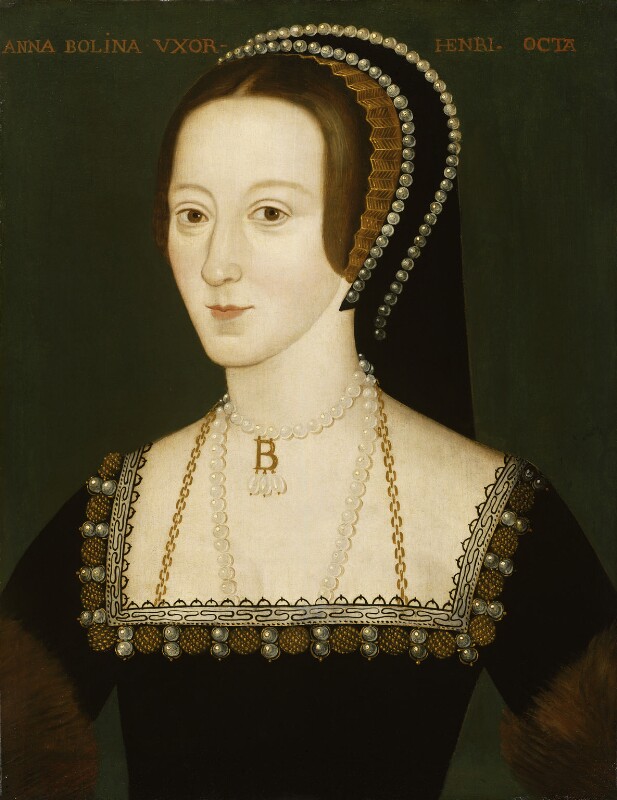 Henry and Anne also communicated via the pages of a prayer book. A Book of Hours that once belonged to Anne contains two notes. The first note, written in French, is from Henry "If you remember my love in your prayers as strongly as I adore you, I shall hardly be forgotten, for I am yours. Henry R. forever." Henry placed them on a page containing an illumination of the suffering Christ.
The second, in Anne's handwriting, occurs on a leaf containing an illumination of the Annunciation (where Mary is told by the Angel Gabriel that she will have a son). "Be daly prove you shall me fynde, To be to you bothe lovynge and kynde."
Henry and Anne were finally married in 1533. Unfortunately, this was no happy ever after. Anne was unable to give the king the heir he desperately needed. She was imprisoned on trumped up charges and executed on 19 May 1536. The following day, Henry became engaged to Jane Seymour and they were married ten days later.
Admiral Nelson and Dame Emma Hamilton
One of the most famous and poignant of historical love letters is one that was never finished.
Admiral Horatio Nelson, apart from his many naval victories, is remembered for his scandalous relationship with Dame Emma Hamilton, wife of Sir William Hamilton, the British Ambassador to the Kingdom of Naples. It was in Naples in 1793 that Nelson and Emma first met, when he went there to gather reinforcements against the French. It wasn't until 1798, after his success against Napoleon's naval forces at the Battle of the Nile, that Nelson returned to Naples and the Hamiltons in order to recover from his wounds. Emma, a vibrant and attractive woman, nursed the ailing naval commander back to health and their friendship blossomed.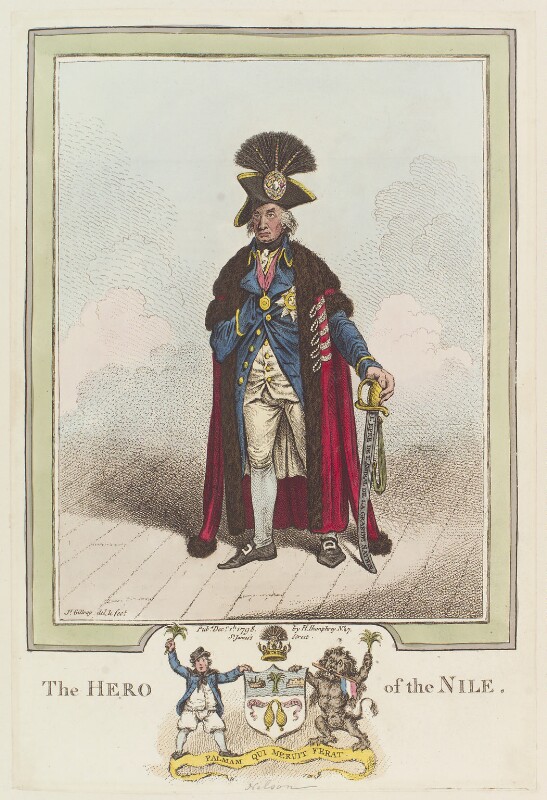 It is generally agreed amongst historians that the relationship, conducted with the apparent knowledge and blessing of Sir William, only became sexual sometime in late 1799, judging by a letter written by Nelson in January 1800. "Last night I did nothing but dream of you… I kissed you fervently and we enjoy'd the height of love."
As might be expected, the relationship between two such prominent individuals did not remain a secret for long. Indeed, for a period after moving back to England, Nelson and the Hamiltons lived together in a ménage à trois, scandalising polite society.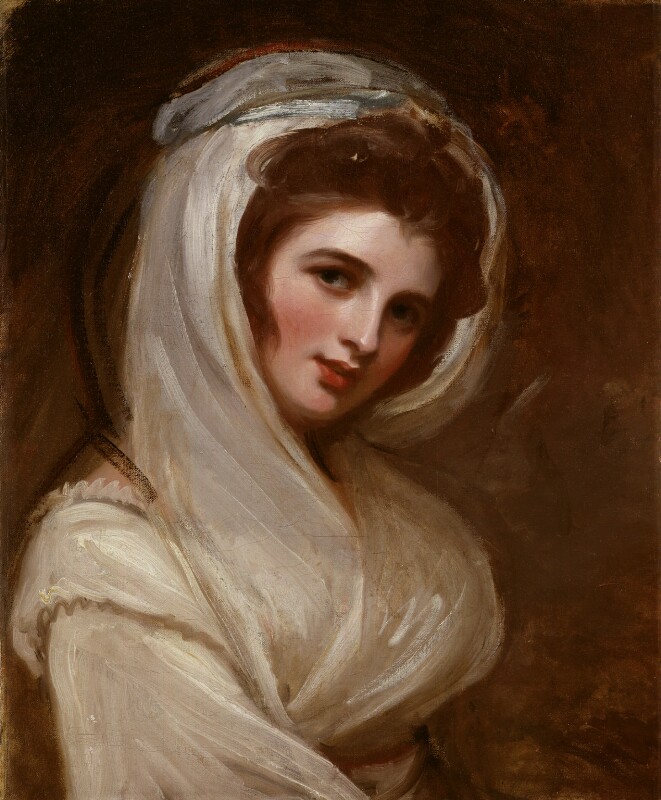 Nelson continued with his naval career and while he was careful in public to maintain the illusion that he and Emma were just very good friends, his naval colleagues and family were aware that there was much more to their relationship. Emma's portrait and that of their daughter, Horatia, were on display in his cabin, and Nelson celebrated Emma's birthday with fellow officers with a dinner on board ship.
Their happiness was cut short by Nelson's tragic death at the Battle of Trafalgar in 1805 when he was mortally wounded by a French sniper. In Nelson's cabin on the flagship Victory a half-written letter addressed to Emma was discovered on his desk.
I leave you with Nelson's last letter to Emma written on 19th October 1805.
"My Dearest beloved Emma the dear friend of my bosom, the signal has been made that the enemys combined fleet are coming out of port. We have very little wind so that I have no hopes of seeing them before tomorrow. May the God of Battles crown my endeavours with success, at all events I will take care that my name shall ever be most dear to you and Horatia, both of whom I love as much as my own life. And as my last writing before the battle will be to you, so I hope in God that I shall live to finish my letter after the Battle."
Even though Nelson had added a codicil to his will stipulating that Emma should be looked after financially, his wishes were ignored. Emma died in penury in 1815.
Conclusion
Sadly, none of these couples whose love letters have been saved for posterity had their happy ever afters, or certainly not with the recipients of their letters. But perhaps if they had, these letters might not have survived.
Have you ever written a love letter? Or have you received one? Do lovers just use emails and texts these days to declare their love?
Images

Abelard and Heloïsa, surprised by Master Fulbert, Jean Vignaud, Public domain, via Wikimedia Commons
King James I: Attributed to Paul van Somer, ca. 1576–1621, Flemish, active in Britain (from 1616), James I of England (James VI of Scotland), ca. 1618, Oil on canvas, Yale Center for British Art, Paul Mellon Fund, B1982.18
George Villiers, 1st Duke of Buckingham: Ch. Imonneau, after Adriaan van der Werff, 1659–1722, Dutch, George Villiers, 1st Duke of Buckingham, undated, Engraving on medium, slightly textured, blued white, laid paper, Yale Center for British Art, Paul Mellon Collection, B1977.14.9816
King Henry VIII after Hans Holbein the Youngeroil on copper, probably 17th century, based on a work of 1536NPG 157 © National Portrait Gallery, London
Anne Boleyn by Unknown English artist oil on panel, late 16th century, based on a work of circa 1533-1536 21 3/8 in. x 16 3/8 in. (543 mm x 416 mm) Purchased, 1882 NPG 668 © National Portrait Gallery, London
Horatio Nelson ('The Hero of the Nile') by James Gillray, published by Hannah Humphreyhand-coloured etching and stipple engraving, published 1 December 1798 13 5/8 in. x 9 1/4 in. (345 mm x 236 mm) paper size Purchased, 1947 NPG D12668 © National Portrait Gallery, London
Emma Hamilton by George Romney oil on canvas, circa 1785 24 1/2 in. x 20 1/2 in. (623 mm x 521 mm) overall Purchased with help from the Art Fund, 1965 NPG 4448 © National Portrait Gallery, London
Napoleon Public domain, via Wikimedia Commons (https://commons.wikimedia.org/wiki/File:Ingres,_Napoleon_on_his_Imperial_throne.jpg)
Joséphine de Beauharnais by Henri-François Riesener Public domain, via Wikimedia Commons (https://commons.wikimedia.org/wiki/File:Jos%C3%A9phine_de_Beauharnais_by_Henri-Fran%C3%A7ois_Riesener.png)