I've managed to find some time for reading recently and have been enjoying trying something different.
The Cry of the Lake is the debut novel of Charlie Tyler. It is an excellent, psychological thriller full of unexpected plot twists. Told from the perspective of three different characters, Lily, Flo, and Grace, this pacy, suspense-filled story takes you on a journey through dark family secrets to the event at the core of the mystery.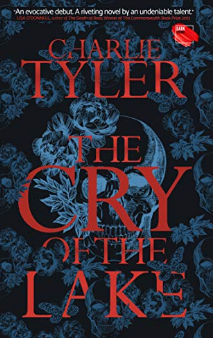 The story opens with teenage Lily, at a particularly gruesome moment. She cannot speak and communicates by using text on her phone, Her mother, Grace, is forcing her to assist in the disposal of a body. From that opening, it is clear that this story is not a cosy mystery. Hints are given about a deeply traumatic event in the past that caused Lily to be mute and that may also be responsible for their current situation. Grace is engaged to a teacher, Tom, who is the father of Flo, Lily's best friend. With the discovery of the body, relationships begin to unravel and so begins a tense journey both to the past and the final exciting denouement.
The author skilfully hooked me in with a jaw-dropping opening. She kept me reading with an intriguing plot that was gradually revealed through the words of the three protagonists. Exploring dark themes, this is a compelling and well-written mystery, packed with detail and offering a view on the disturbing mindset of a killer. Highly recommended for readers who like to be kept guessing.