I enjoy crime and mysteries with interesting plots, so when I saw this book on offer, I thought I'd give it a go. The author is someone new to me and the story is set in the American Mid-West, a place I'm not very familiar with. I also chose this book because I was intrigued by the idea of a not-so-young, female private investigator with a ninety-two year old sidekick.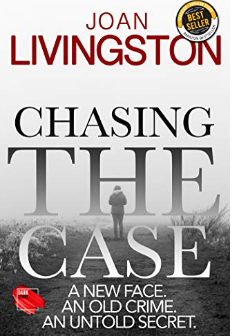 Well, all I can say is that Joan Livingston knows how to tell a convincing tale. Her characters are originals and totally believable. What's more they are likeable – I found myself loving the relationship between Isabel and her Ma. It is evident that the author knows about life and social politics in small Mid-Western towns. The sense of place is strongly conveyed – one can almost feel the cold of the Mid-Western winter and smell the whisky fumes and sweat in the Rooster Bar and Grill, the local night club.
However, the author's greatest skill, in my opinion, is her ability to create a complete character with a few deft phrases. I was hooked from the start.
When her job as a successful small-town newspaper editor becomes untenable, Isabel Long decides to spend her time investigating a 28-year-old unsolved mystery – the disappearance of a local woman. It was a case that she'd worked on as a cub reporter, one of the few crime cases in her career that the police hadn't solved. Isabel knew she could do better. Recently widowed, Isabel is also coming to terms with her newly single life and caring for her elderly, but sharply intelligent mother.
With a fast-paced plot laced with humour and lively, believable dialogue, we join Isabel on her journey to the shocking truth.
Isabel, as a character was so convincing that I had no trouble believing in her ability to conduct her investigations; she deals easily with crusty locals and draws information from reluctant and initially hostile suspects. I also loved the depiction of Isabel's budding romance with her new beau.

This story whisked me away to a world so different from my own, but made me feel as if I really knew it. With its twisting plot, colourful characters, and intriguing mystery, this story held my interest every step of the way. In short, I really enjoyed this book, and can't wait to read more in this series.