I thought I'd write a little bit about a real-life Regency hero, Arthur Wellesley, the Duke of Wellington (1769-1852).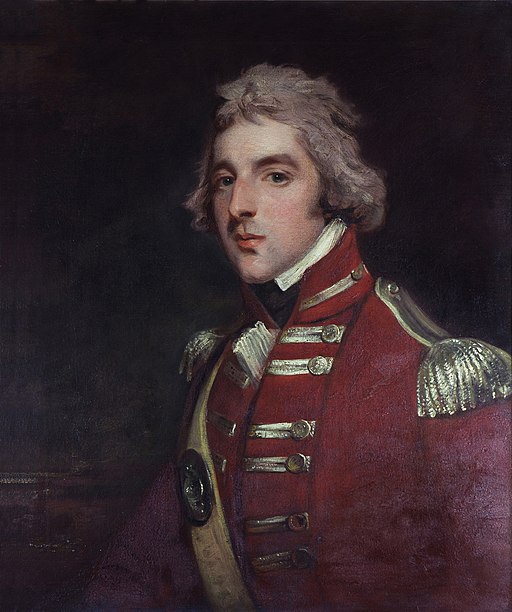 From unpromising beginnings, Wellington rose to become one of the towering figures of the nineteenth century. His reputation for integrity and devotion to duty make him stand out in an age when these qualities were seldom found in public figures. Wellington defined his principles early on in his career while in India: 'Everything depends on justice, freedom from corruption and unswerving truth to one's word and to every obligation undertaken.' 1
A strategic thinker, he was also very much a micro-manager, involving himself in the smallest details of military life and ensuring that every aspect of a campaign was planned.
I've written before in other posts about how he employed code breakers to reveal the secrets of captured French dispatches, helping him to plan his campaigns. He had learnt by his experiences in India that a wise general should always choose where he was going to fight: a commander should know "never to attack an enemy who is preparing and strongly posted, and whose posts have not been reconnoitered by daylight"2
In Portugal, at the start of the Peninsular Campaigns, Wellesley, as he then was, asked his chief engineer Lieutenant Colonel Richard Fletcher, to construct a defensive line against incursion by the French, by making use of the natural geographical features of the landscape. This magnificent feat of engineering known as the Lines of Torres Vedras, commenced on 20th October 1809 and was completed in just over a year. Almost as impressive was the fact that no news of its construction leaked out to the enemy, most of the British Government, or the general public back home in Britain.
It wasn't a continuous line, but consisted of five chains of mutually supporting forts and redoubts (enclosed defensive emplacements). The two most important lines stretched from the Atlantic Ocean in the west to the River Tagus in the east, and cut across the four principal routes into Lisbon.
When Marshal Masséna arrived at Torres Vedras in October 1810, he had 61,000 men; by the time Masséna retreated to Spain in April 1811, he had lost 21,000 men – defeated by the impenetrability of the Lines and the harsh Portuguese winter.
Wellington was also interested in the welfare of his men. 'I would recommend that the troops should not go into huts, as long as it is possible to avoid it; and do not allow them to turn out before daylight, or to be out after nightfall, particularly if you should be obliged to keep any of them in stations reported to the unhealthy.' 3
Unlike the French, who plundered the countryside which they occupied, Wellington made it a rule that his soldiers should pay for everything that was requisitioned from the local populace. He also insisted that French soldiers who were taken prisoner should be treated with respect. 'I have always treated the French officers and soldiers who have been made prisoners with the utmost humanity and attention; and in numerous instances I have saved their lives. The only motive which I have had for this conduct has been that they might treat our officers and soldiers well who might fall into their hands.'4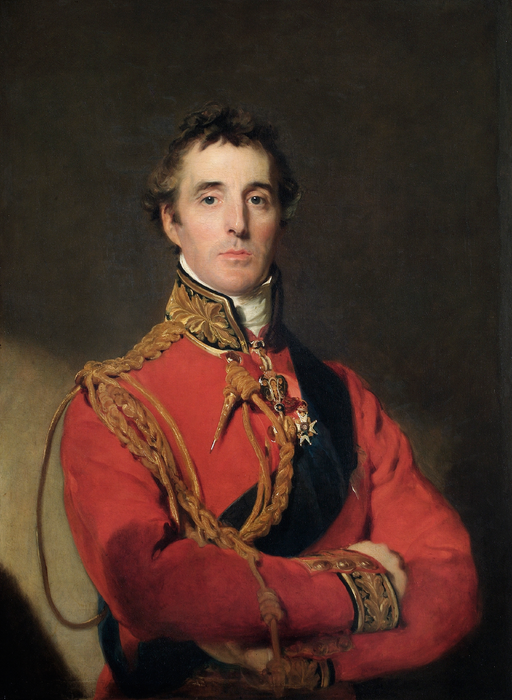 Now, you'd think that a man who took care with every detail would take just as much care when it came to choosing a wife. However, this apparently was not the case. In 1793, as a young man starting out on his military career, he'd proposed marriage to Kitty Pakenham (1772-1831), the pretty and vivacious daughter of the 2nd Baron Langford, but he was turned down by her family due to what they considered to be his lack of prospects.
Some years later in 1805, returning from his successes in India, Wellington renewed his proposal to Kitty even though he hadn't seen her for many years. Convinced that the young woman he'd known hadn't changed in the interim, despite the evidence of his own transformation into a self-assured, ambitious, and professional military man, he forged on and insisted that he would marry her, meeting her in person only a few days before their wedding.
Unfortunately, Kitty had changed; no longer vivacious, in poor health, and uncomfortable in Society, she was not the best choice of wife for a leading public figure and military man with no time for domestic concerns. It was not the happiest of marriages, with Kitty in awe of her autocratic husband and he seemingly uncaring of his wife's feelings.
There is speculation that Wellington went ahead with the marriage because he had been humiliated when his first proposal had been turned down. In later years he almost admitted as much to a close friend, Mrs Harriet Arbuthnot: 'Would you have believed that anybody could have been such a damned fool? I was not in the least in love with her.'5
How ironic that a man who was successful in almost everything he did should have made such a mess of his own domestic life. The couple lived apart for most of their marriage, and even when occupying the same house they had separate rooms. It was only when Kitty became seriously ill in 1831 that there was a reconciliation of sorts. After her death in April of the same year, Wellington said 'How strange it was that people could live together for half a lifetime and only understand each other at the end.'6
Wellington lived on until 1852, and although it is known that he continued to have relationships with other women, he never married again. A case of once bitten, twice shy?
The author of Wellington's Marriage, Joan Wilson makes a very good point in the preface to her book: 'Failure in private life stimulated him to further military success. Would his years in the Peninsula, without a single period of leave in England, have proved so dedicated to victory if he had been happily married?'
It is sobering to think that the failure of Wellington's marriage was the making of him. What do you think?
References
p.42, Wellington's Marriage, by Joan Wilson, quote from letter from Wellington to the Indian Dewan of Mysore
p. 58, Wellington: The Iron Duke, by Richard Holmes, 2002, London: Harper Collins Publishers.
Wellington to Lt. Gen. Hill June 15th 1810
Wellington writing to his brother Henry Wellesley, 8th Aug 1810
p. 228, Wellington A Personal History, by Christopher Hibbert, 1997, Da Capo Press
Wellington: The Iron Duke, by Richard Holmes, 2002, London: Harper Collins Publishers.
Images
Lieutenant Colonel Arthur Wellesley, aged 26, in the 33rd Regiment, by John Hoppner (Stratfield Saye House)
Arthur Wellesley, 1st Duke of Wellington (1769-1852) by Sir Thomas Lawrence https://commons.wikimedia.org/wiki/File:Sir_Arthur_Wellesley,_1st_Duke_of_Wellington.png