Regular readers of my blog may recall my article about John Byng, Viscount Torrington, an 18th century diarist who wrote about his travels round Britain. Well, in the Gentleman's Magazine, I discovered yet another chap who enjoyed touring the country.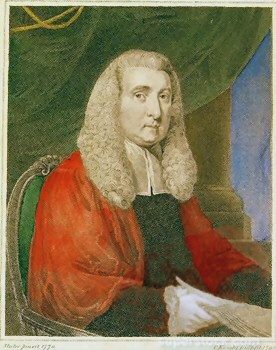 Amongst the ecletic mix of articles in the July 1812 edition, one in particular caught my eye. Entitled 'Hints for a Tour in Scotland', it is written by Daines Barrington (1727/8 – 1800) an English lawyer, antiquary, and naturalist. The article is taken from an original letter that Barrington says he wrote to a friend in July 1771. The fact that Barrington feels that the details in it would still be relevant to readers in 1812 clearly demonstrates the slow-moving pace of change at that time. A stark comparison to the lightning speed of innovation here in the 21st century.
Barrington commences by stating that the tour is suitable for a wheeled carriage and advises that a traveller can expect to be accommodated throughout the tour 'at least as well as in Wales'. What that tells us about the state of tourist accommodation, I wouldn't like to speculate! However, as Barrington was a judge of Great Sessions for North Wales, one can assume that he was in a position to make the comparison.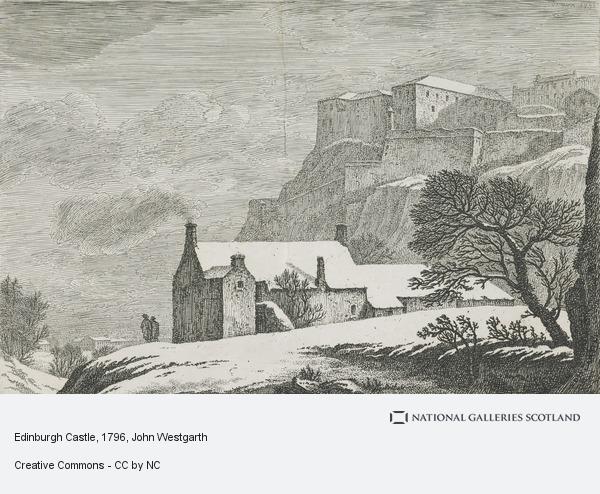 The tour commences in Carlisle and heads towards Edinburgh on the new turnpike road. Alas, Barrington doesn't think there is 'anything worth mentioning on this road', but he does advise that one should enquire for Melross (sic) Abbey, which is not more than 5 or 6 miles out of the way.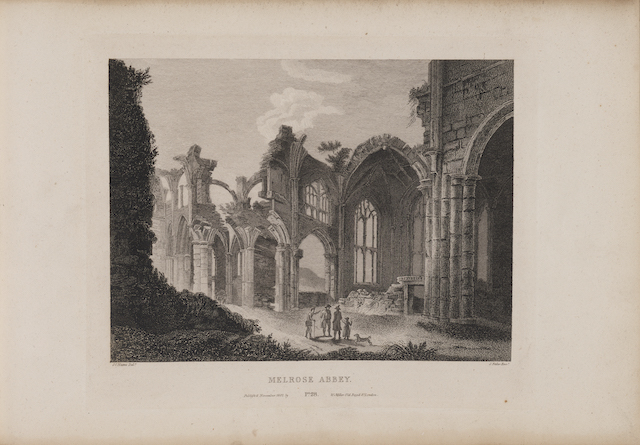 Once in Edinburgh, the visitor should see all the main sites, which are pretty much the same ones that any present day tourist would wish to cross off their list, including Holyrood House and the Castle. Barrington does not recommend Leith, the port area to the north of Edinburgh, which he damningly describes as 'their Wapping'.
Barrington recommends that the visitor should invest in an Edinburgh Almanack 'which will furnish you with the distance between place and place' – the 18th century equivalent of a sat-nav or tour guide.
From Edinburgh, travellers are advised to visit Linlithgow, Sterling, (to see the castle and the Palace), Crief, Perth, and across the Tay to Dunkeld. From there one should travel onwards, calling in at Lord Bredalbane's at Kenmore (Taymouth Castle) where one might see some portraits 'by Jameson who is called the Scotch Vandyke'.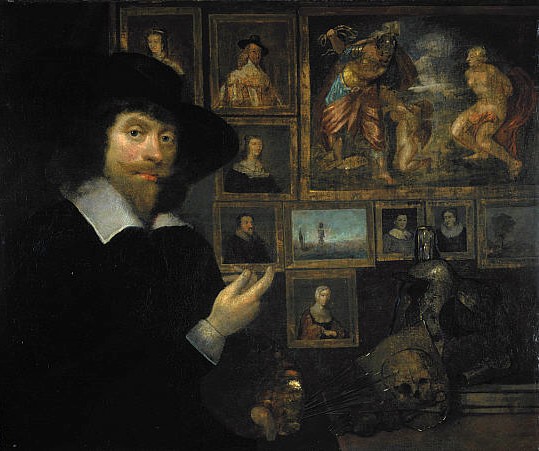 This refers to George Jamesone ((1587 – 1644), who is regarded as one of Scotland's most eminent portrait painters, one of whose patrons was King Charles I.
At the other end of Loch Tay, 'near a public house called Kinnell' the publican there offers visitors a sight of Ossian's tomb. Unfortunately, I couldn't discover any present-day reference to Ossian for this location, but Barrington may be referring to the prehistoric Killin Stone Circle which is nearby.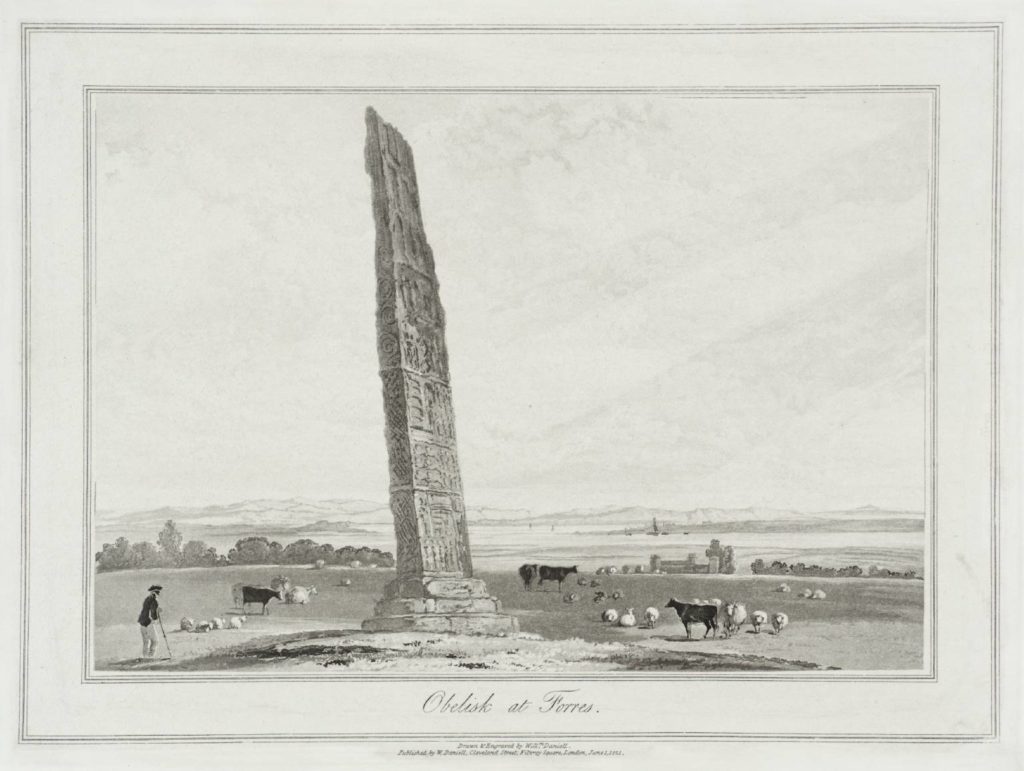 On the road between Forres and Elgin Barrington draws attention to 'a famous obelisk'. This is probably Sueno's Stone, a 6.5 metre Picto-Scottish standing stone, believed to have been erected around 850-950.
For the visitor wishing to see Glasgow, Barrington menions the old cathedral as a place of interest, adding that there is a church beneath it.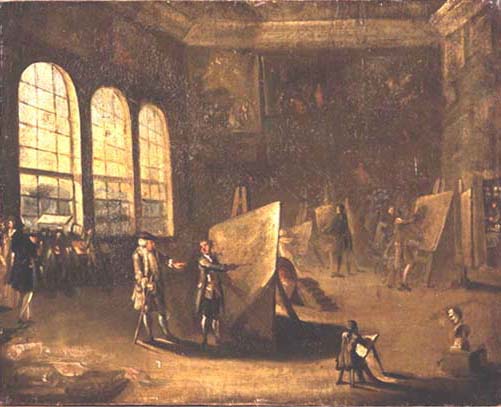 However, he does not recommend seeing Mr. Foulis's pictures; 'they are execrable' – a pretty harsh verdict. Possibly he is referring to paintings at the Foulis Academy in Glasgow, one of the earliest art schools in Britain, founded by the printer Robert Foulis and his brother Andrew.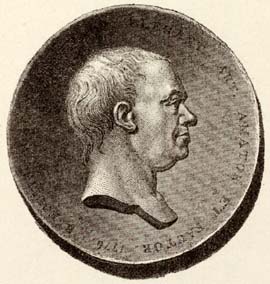 From Glasgow, one should go to Hamilton, according to Barrington, 'There are some good pictures in the Palace there.' A former seat of the Dukes of Hamilton, it was one of the grandest houses in the country, so good pictures would be the least you could expect.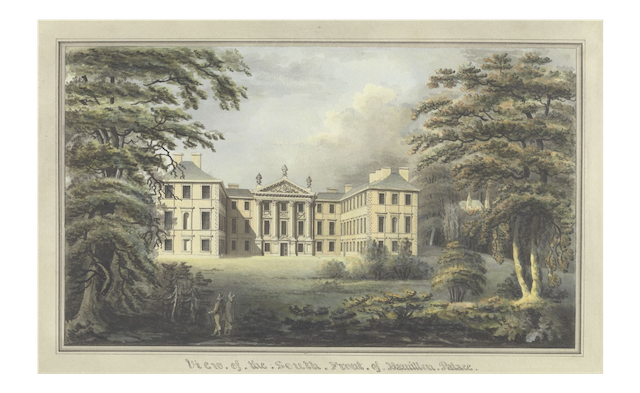 Next on the list is Lanark, or 'Lanerk' as Barrington calls it, to see the Cora Lyn Fall. This refers to the middle and grandest waterfall that forms part of the Falls of Clyde. I'd recommend this visit too, it's just as impressive today as when Barrington viewed it over two hundred years ago.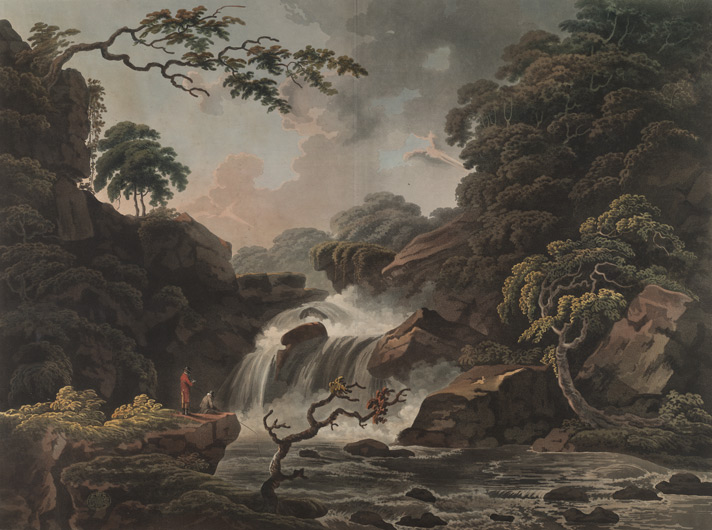 Nearing the end of the tour, one should take the turnpike to Edinburgh and from there return to England via the old road by Berwick 'though that by Coldstream is a better one for horse or carriage.'
Sadly, Barrington makes no mention of how long a tour like this would take. I'm guessing that in Barrington's time it would take far longer than it would today, what with the poor roads and the slow speed of horse-drawn carriages. I'm always amazed that, even with all the problems and discomforts, people in the past were still keen to travel, not only out of necessity but also for the pleasure of sightseeing. Reading these accounts also reminds me of how easy it is for us to travel today. While we moan about the current travel restrictions, which are only temporary, we are able to visit places that two hundred years ago would have been nigh on impossible for most people.
Images
Daines Barrington (1727-1800) 1795 portrait engraving of the English lawyer and naturalist, from a painting made in 1770.
Edinburgh Castle by John Westgarth, 1796, etching on paper, Nat Galleries Scotland, Accession no: P 2943.2
Melrose Abbey, 1804, plate from Scotia Depicta, John Claude Nattes made drawings of suitable scenes on the spot; etchings are by James Fittler. Nat Library of Scotland
Obelisk at Forres by William Daniell, Tate Gallery Ref: TO2896
George Jamesone, self-portrait, oil on canvas, ca. 1642, Scottish National Portrait Gallery
The interior of the Foulis Academy of Fine Arts, David Allan, oil, Hunterian Art Gallery, University of Glasgow (GLAHA 43390).
Robert Foulis, John Horsburgh, after James Tassie, engraved for William J. Duncan Notices and Documents Illustrative of the Literary History of Glasgow … Maitland Club, 1831 (Sp Coll Mu24-c.2)
View of the South Front of Hamilton Palace, ca. 1800, unknown artist, Watercolor, pen, and black ink on medium, slightly textured, cream wove paper, Yale Center for British Art, Paul Mellon Collection, B1975.4.1641
Cora Lynn, Middle Fall of the Clyde by Thomas Walmsley, coloured Aquatint, 1810, British Library