Last week I had another of my mini excursions. I love doing these small trips because there is always something new to see, and I often pick up ideas for locations to use in my stories. It's also amazing how many delightful and interesting places there are on my doorstep (mind you, I'm lucky to live in a particularly beautiful part of the country).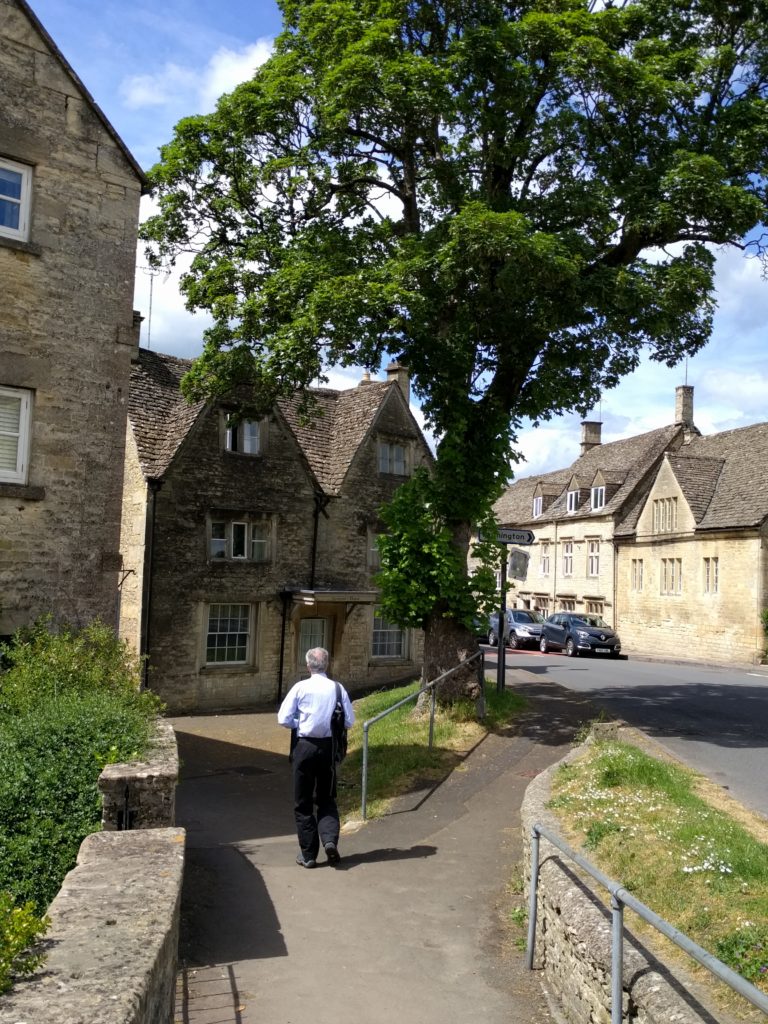 So, on Monday last Northleach was our destination as husband and I set off.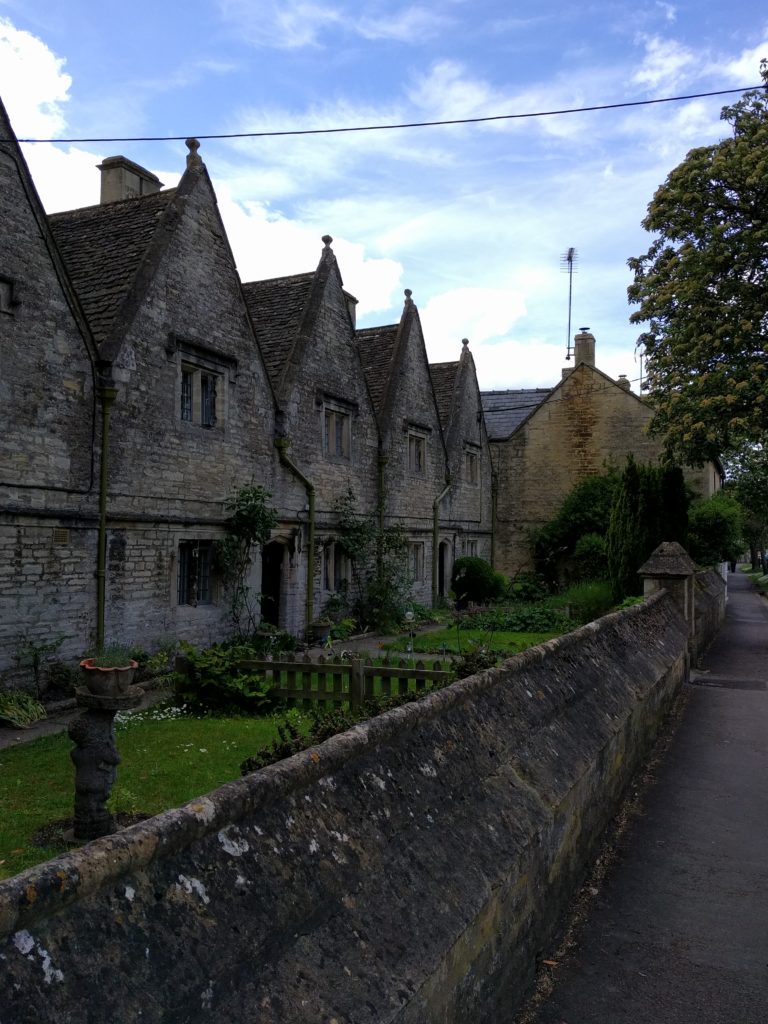 This attractive historic town is in Gloucestershire, set at a crossroad of the Roman Fosse Way. It came into existence in 1227, when the right to hold a weekly market and an annual fair was granted by Henry III.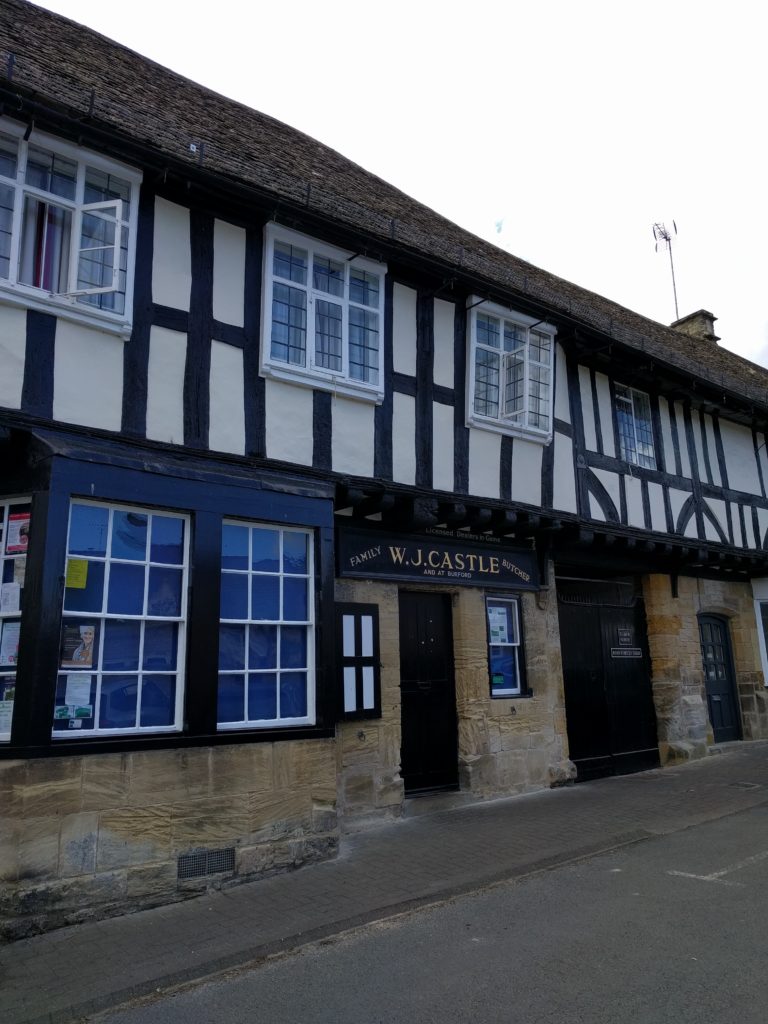 The compact Market Place is unchanged in layout since 1500, with beautiful half-timbered buildings, although there are more recent additions from the 16th and 17th centuries. The addition of cars parked in the centre are the real reminder that this town has entered the 21st century.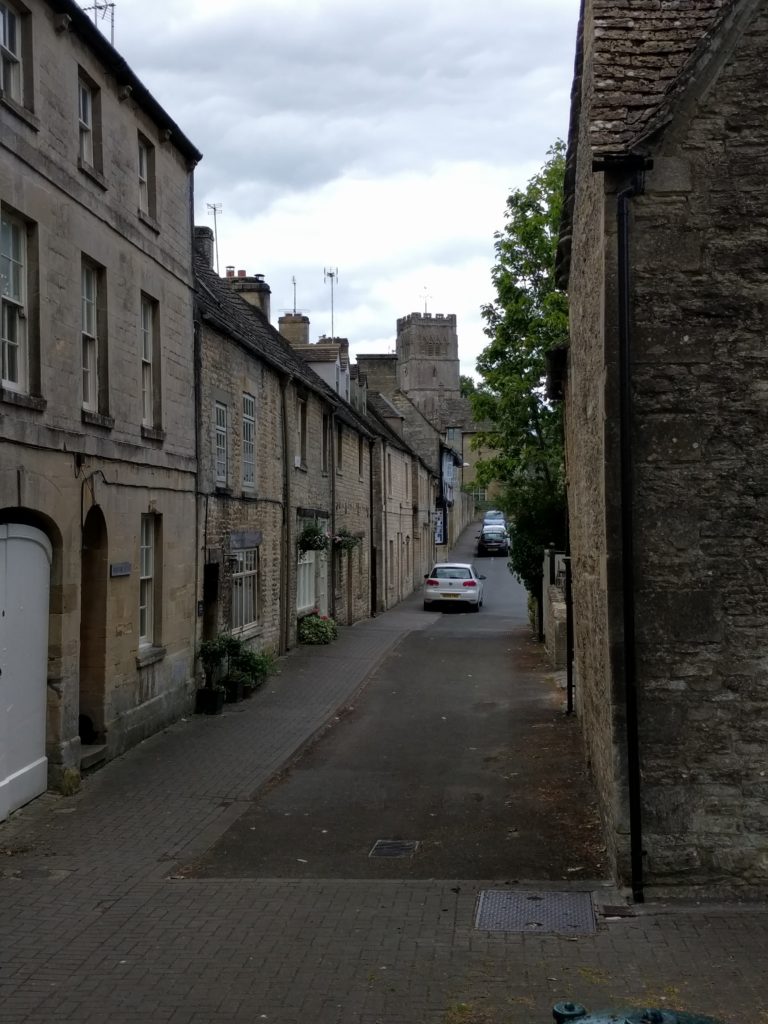 The highlight of my visit was the church of St Peter and St Paul, which, standing as it does in an elevated position, dominates the town. It is known as 'the cathdral of the Cotswolds'.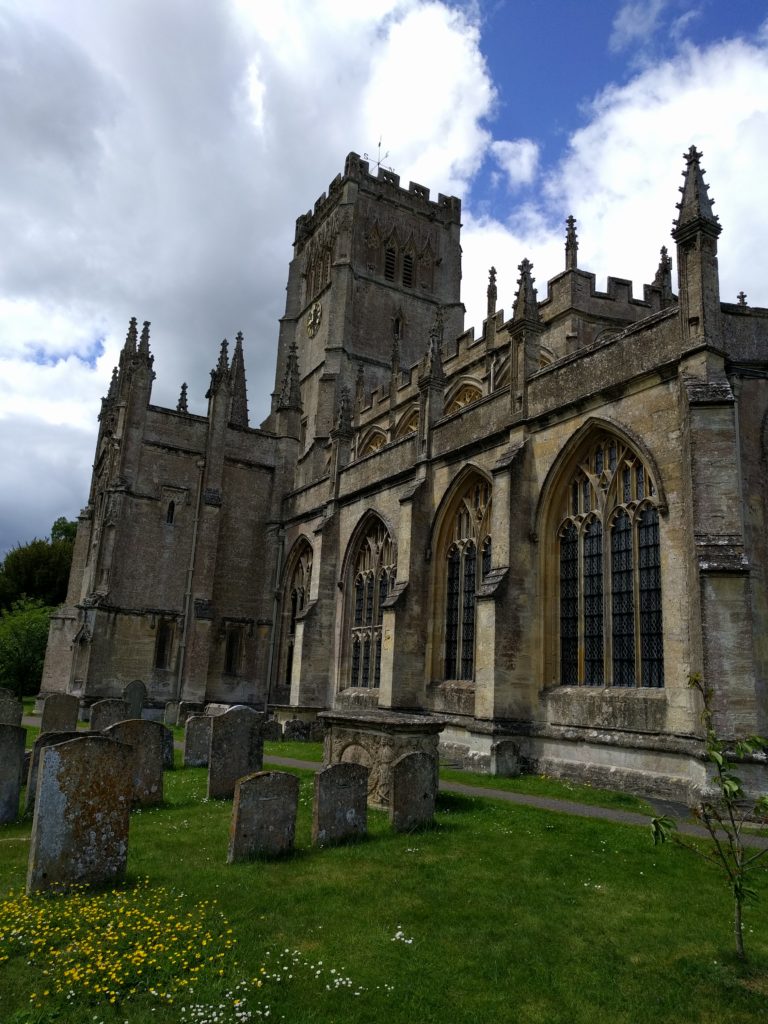 Although a church stood on this site back when the town's market charter was granted, the building as we see it today is mainly down to redevelopments funded by wealthy wool merchants during the 15th century.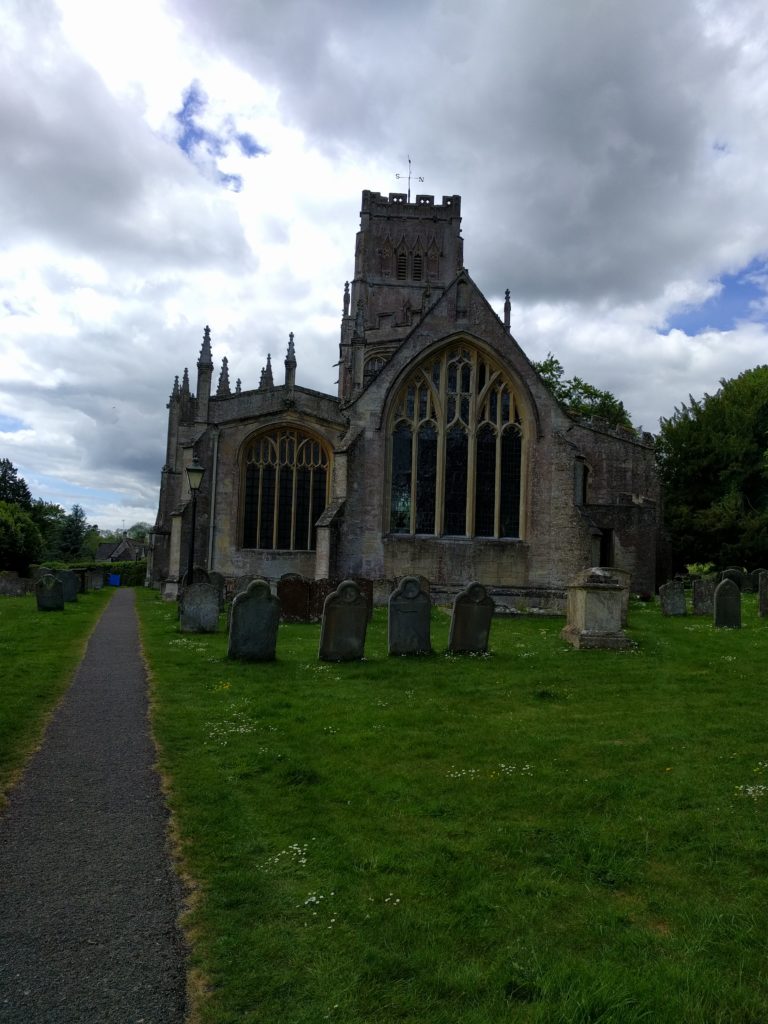 A one-hundred foot tower, built before 1400, stands at the west end of the church, and a porch built around 1500 is on the south side. There are some interesting stone carvings inside the porch and stone seating for the signing of contracts (all contracts had to be agreed and signed in a church porch).
Inside the porch

The seats

Stone carvings

Very old graffitti
I'll let my photographs do most of the talking for me.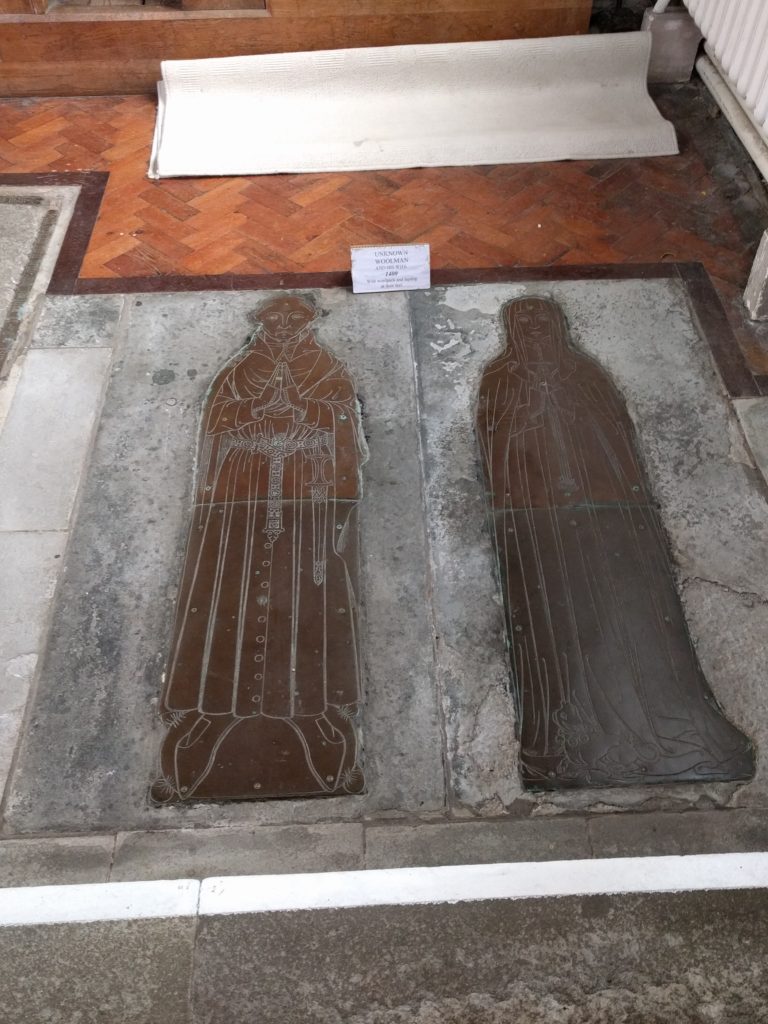 Here are some images of the brasses to be found in the church.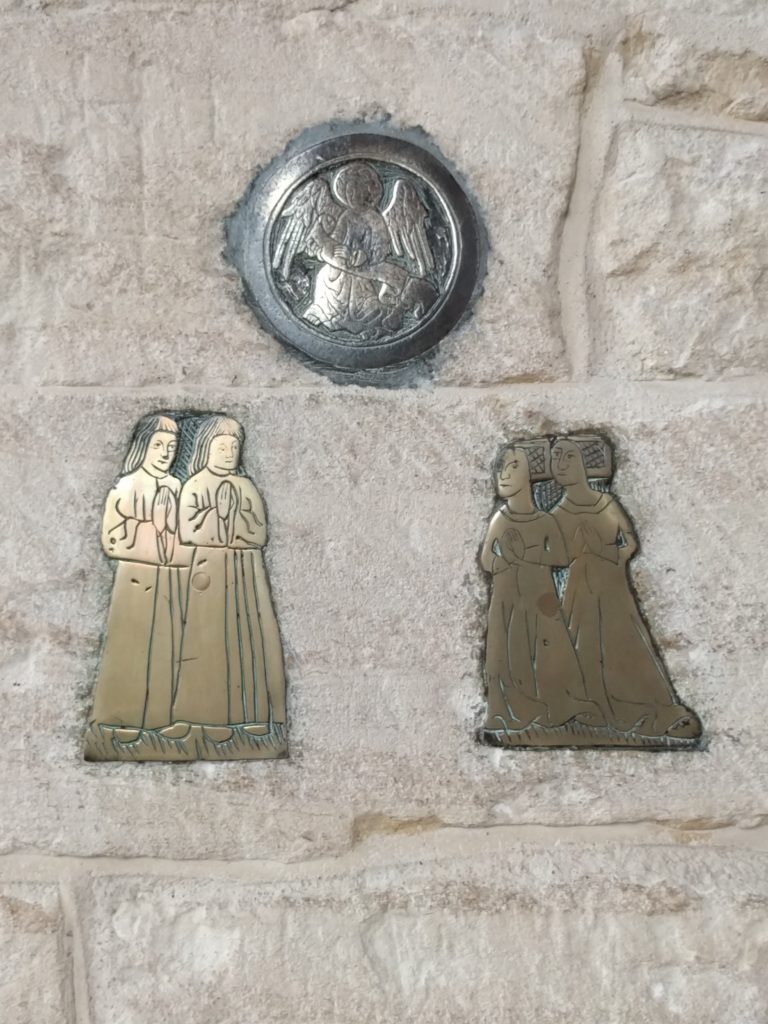 A cute couple of wall brasses (all the other brasses were located on the floor).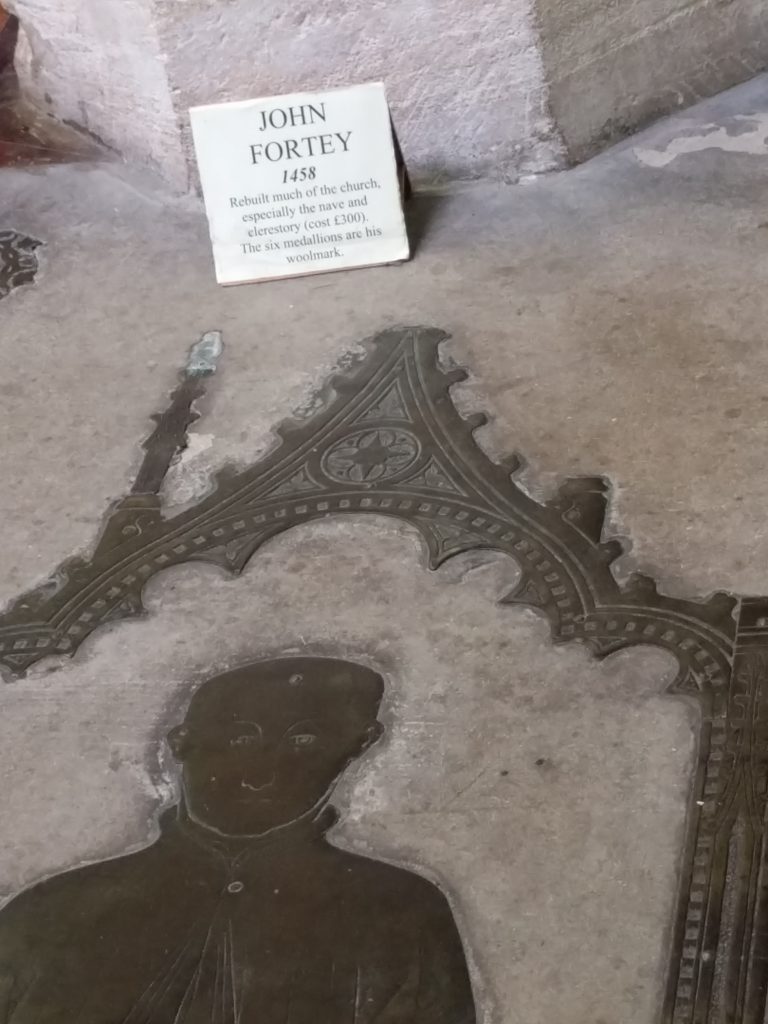 The brass of one of the church's major benefactors — John Fortey.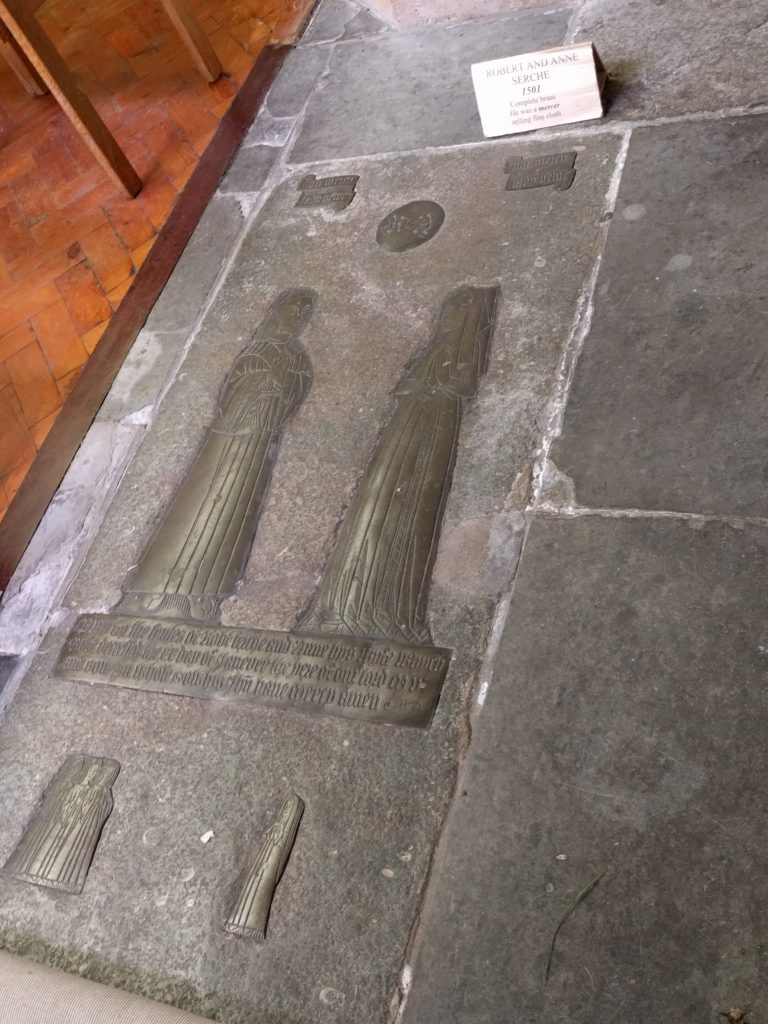 The brasses of Robert and Anne Serche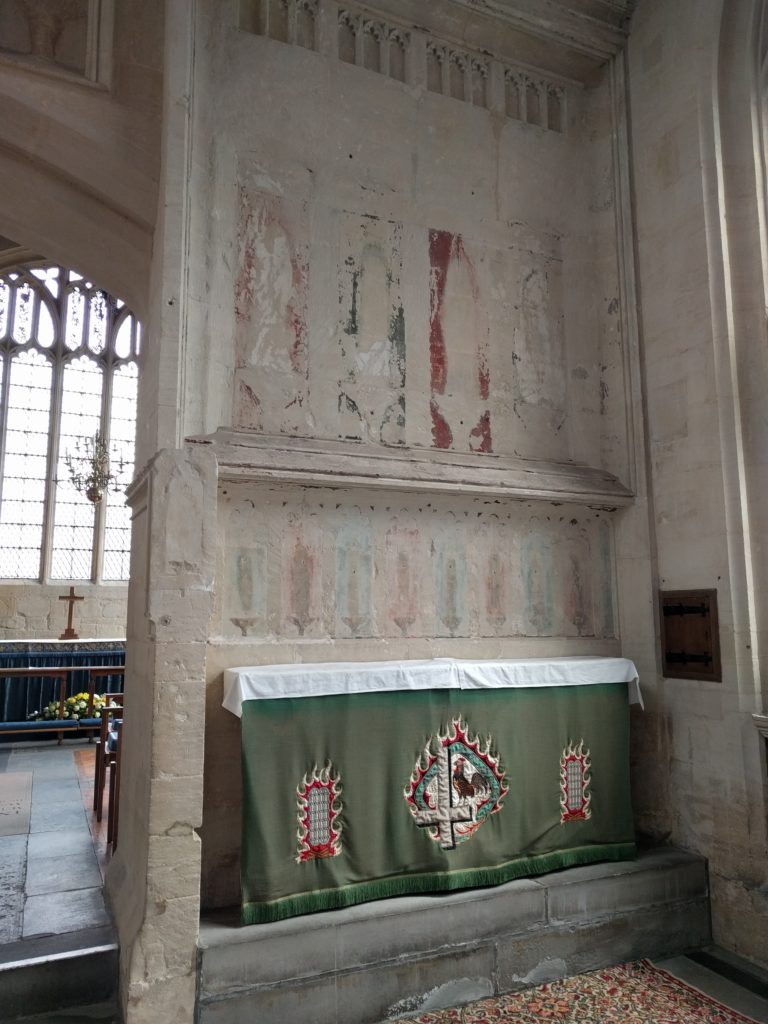 Remnants of paint — a reminder of how colourful medieval churches were.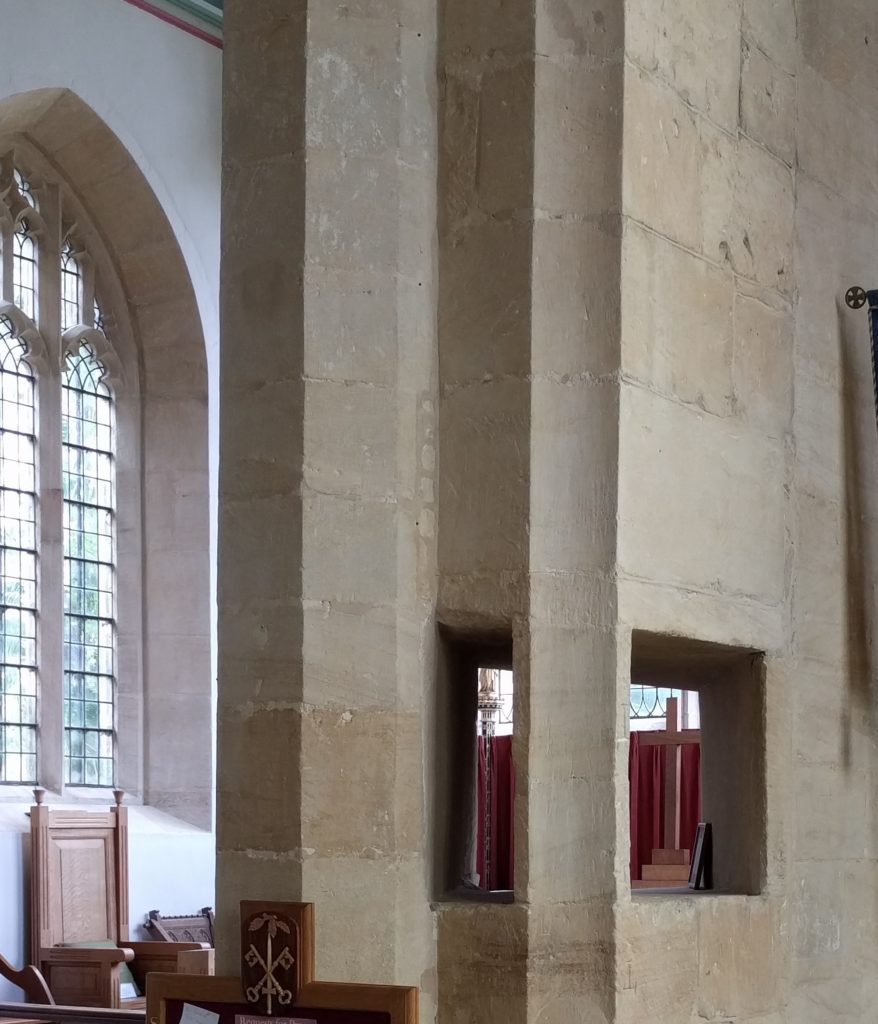 This is an unusual double squint. These were for priests celebrating Mass in the Lady Chapel and South Chapel, to enable them to see the priest officiating at the high altar in the chancel. It was important that all three should raise the bread and the wine for consecration at the same moment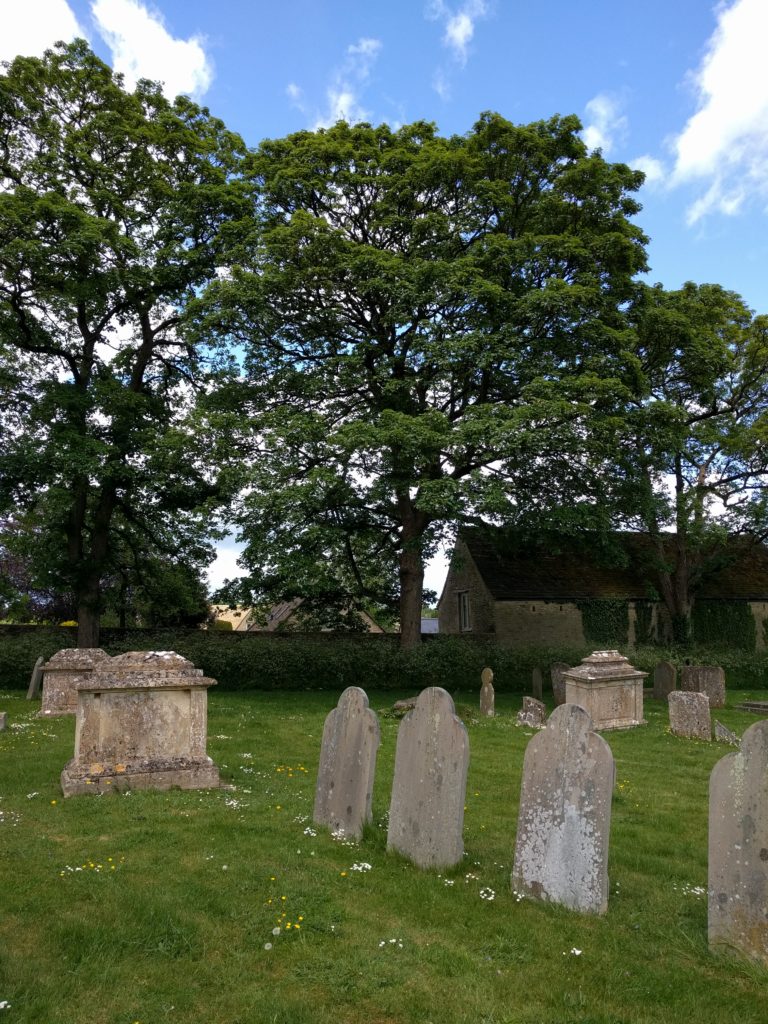 The peaceful surroundings of the church.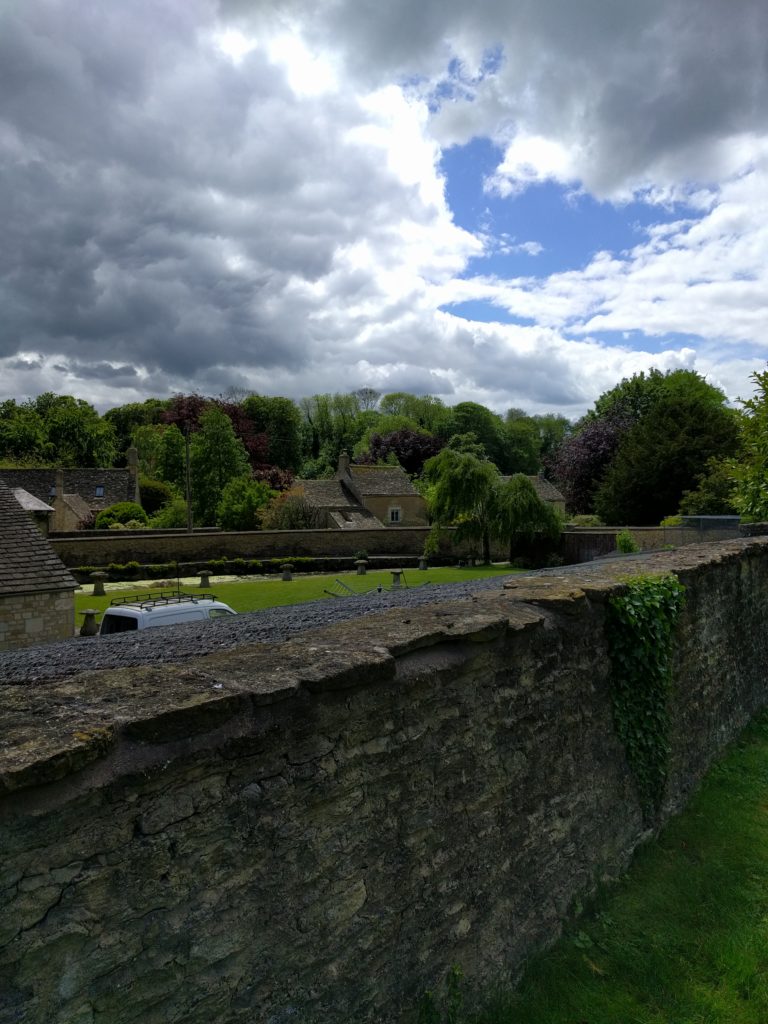 A view from the graveyard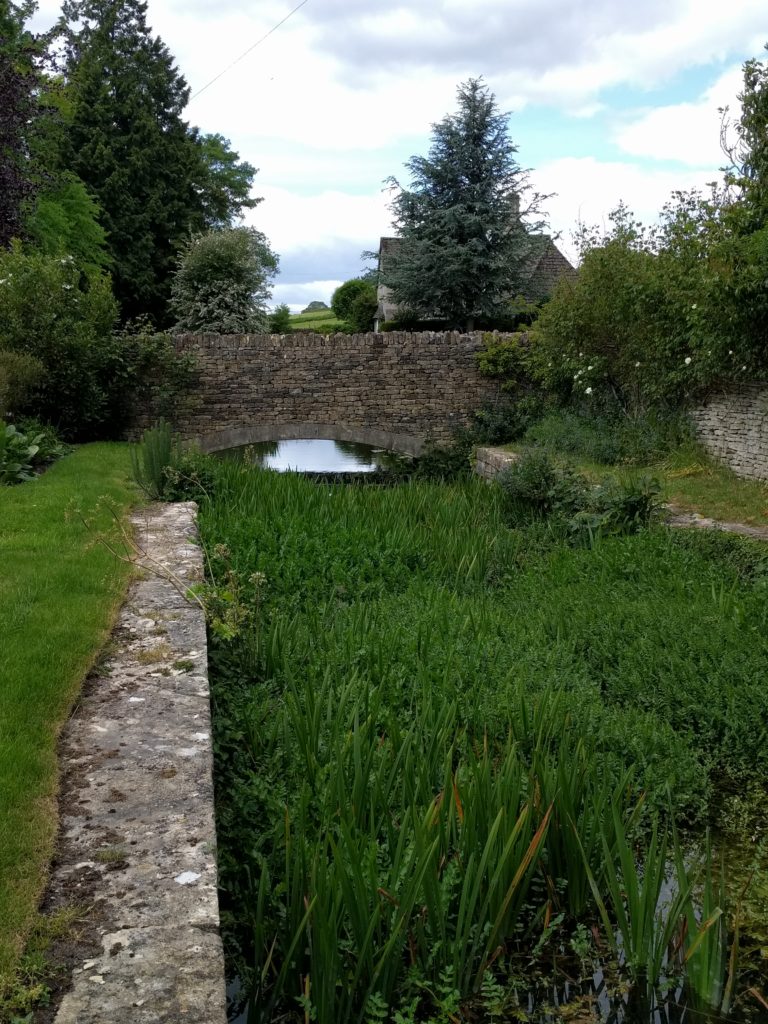 We crossed this small stream on the way to the church.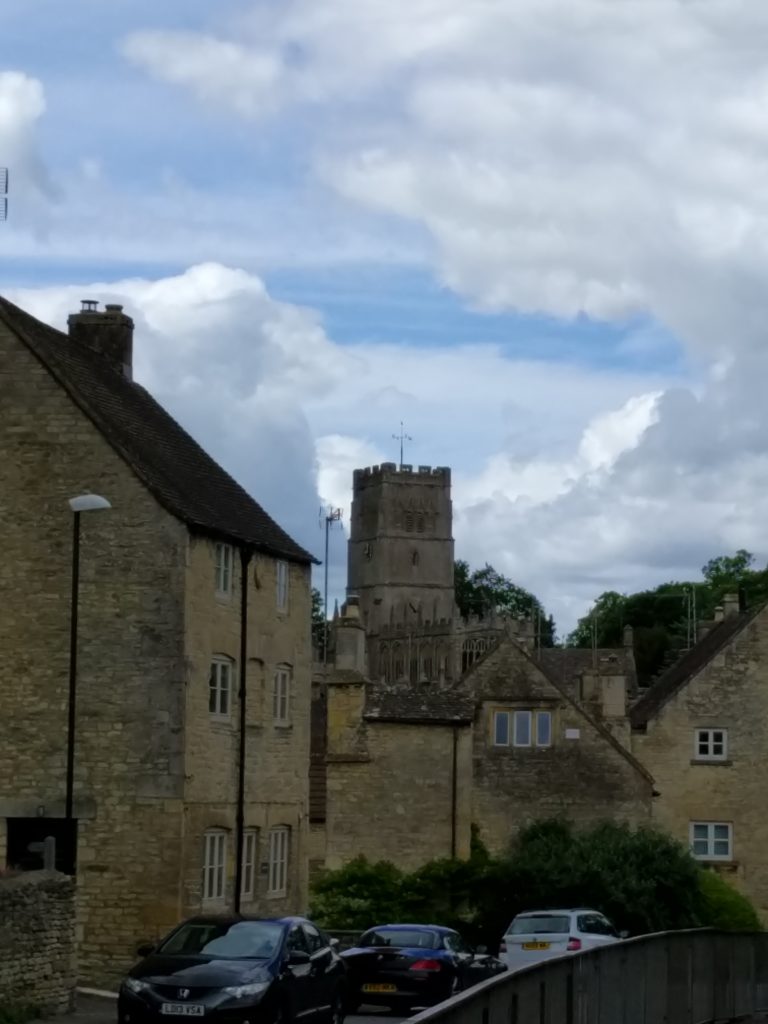 On my way back from the church I spotted this little chap watching me.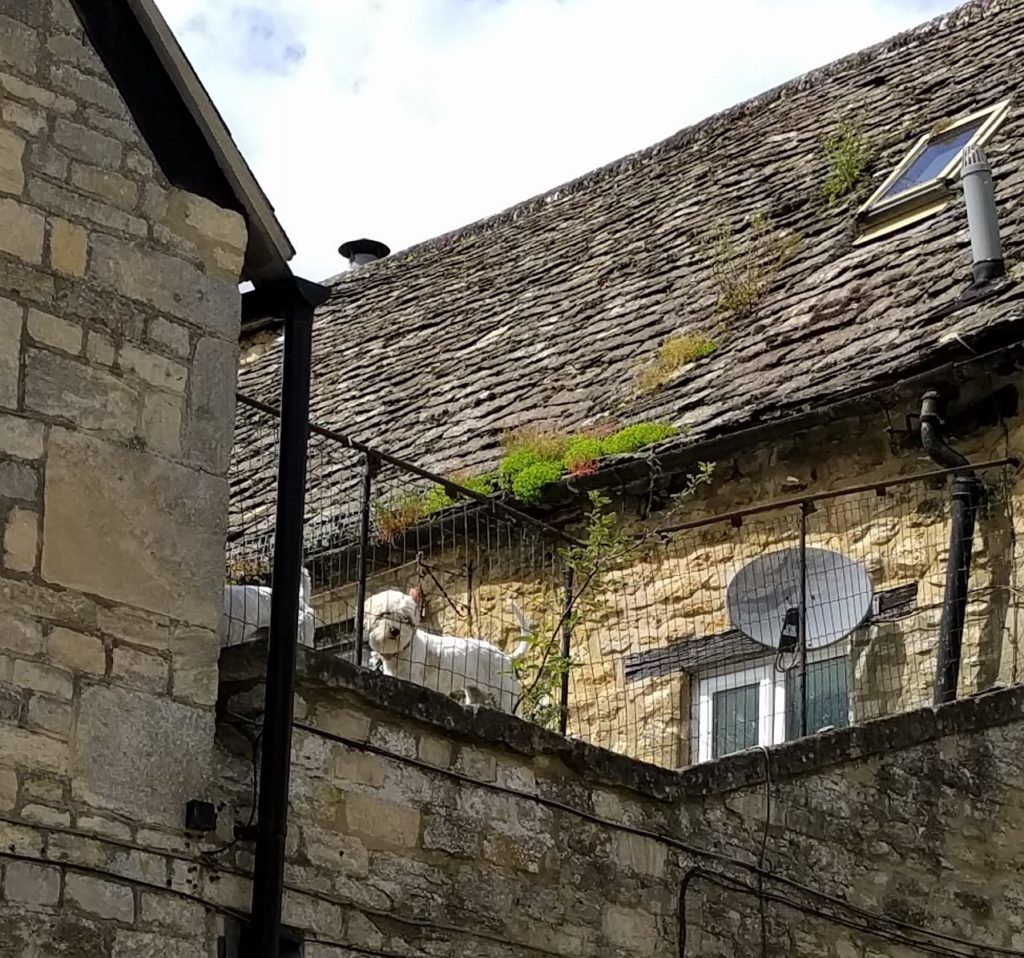 I hope you've enjoyed my very brief tour of Northleach. Do you have any places close by that have an interesting past? Feel free to let me know.