A couple of weeks ago I made a trip to Falmouth in Cornwall; it was mainly for research purposes for my forthcoming book due out later this year, but I can't deny that I also enjoyed my visit and it wasn't all about work.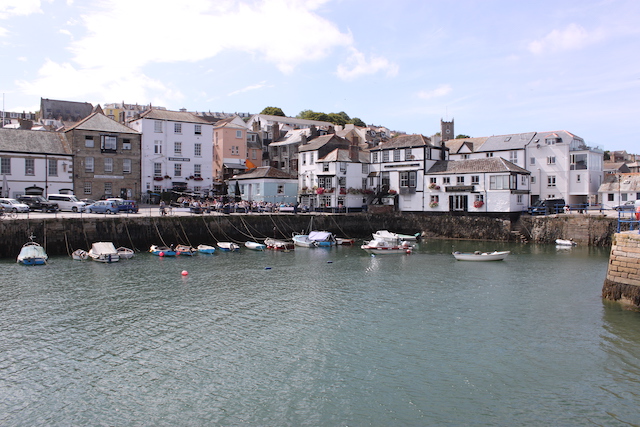 It was sad to discover that, thanks to Covid restrictions, one of my favourite excursions was no longer running – the boat trip up the River Fal to Truro. On the bright side, I was able to do a lot more walking.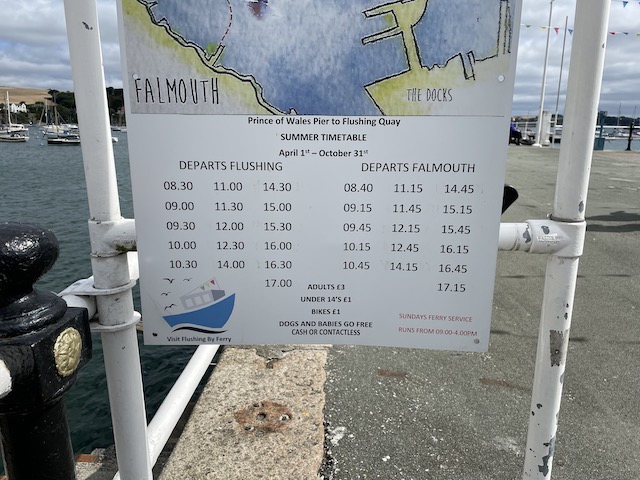 The short boat trip from Falmouth to Flushing, although a much shorter journey time on the water, was an enjoyable start to a four mile walk that took the husband and I along the coastal path to Mylor Harbour.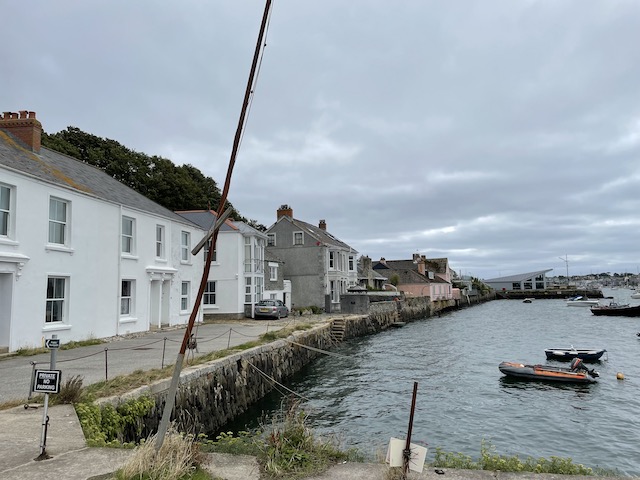 The weather wasn't great, as it was very overcast, but at least it didn't rain.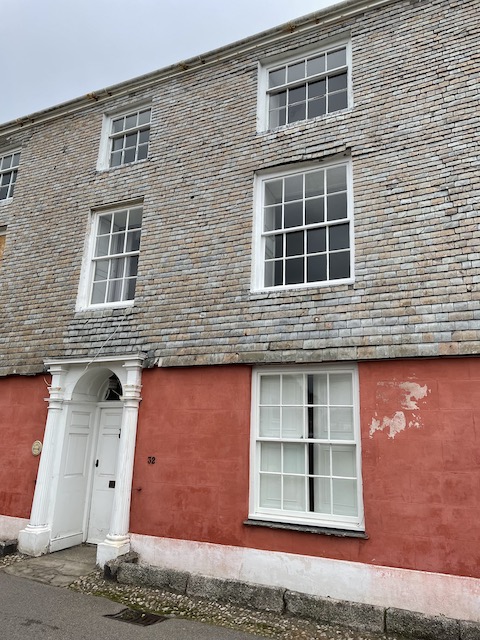 Many of the houses in Flushing were built during the Georgian period and belonged to the packet ship captains and their officers.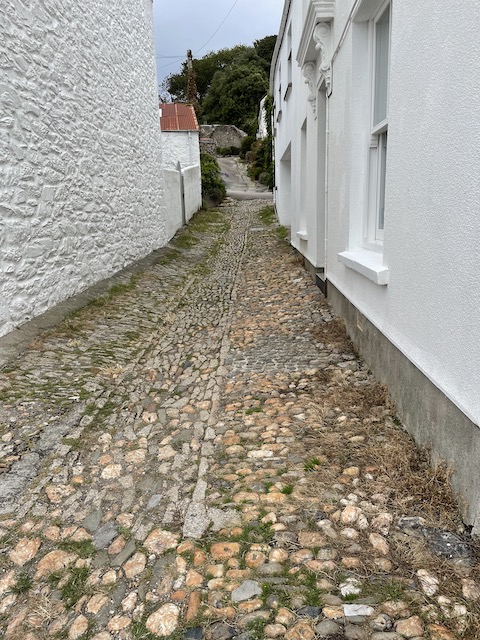 Also still existing are the original cobbled alleyways leading down towards the water.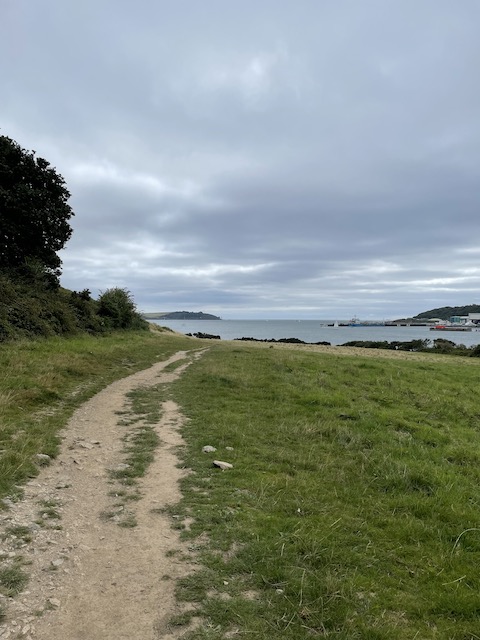 After a pleasant walk through fields using the coastal path we arrived at Mylor Harbour.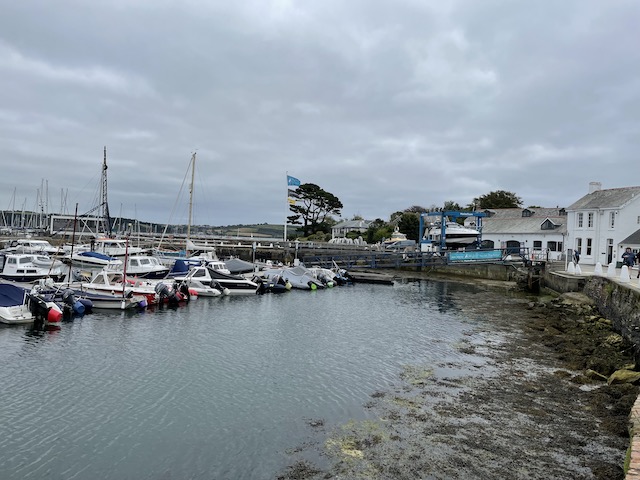 At the far side of the harbour is the church.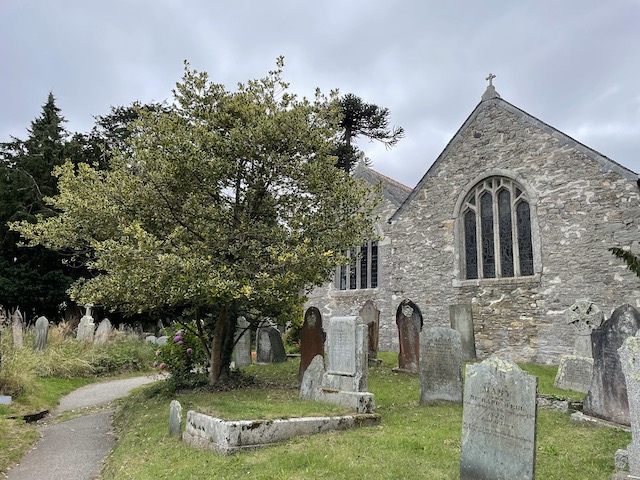 Here, we walked through the churchyard where we discovered the monument to the boys and men of HMS Ganges.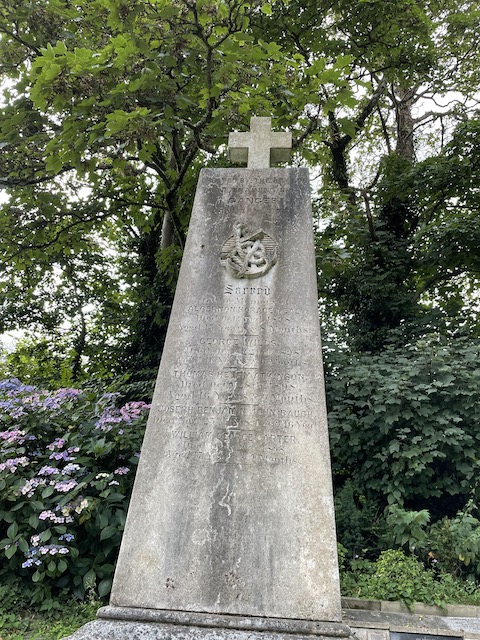 Ganges was a Royal Navy training ship which came to Mylor in 1866 and, moored in the harbour, it remained there for 33 years, training young boys for a life at sea. Boys who volunteered for the Royal Navy spent at least one year on the training ship before joining the fleet.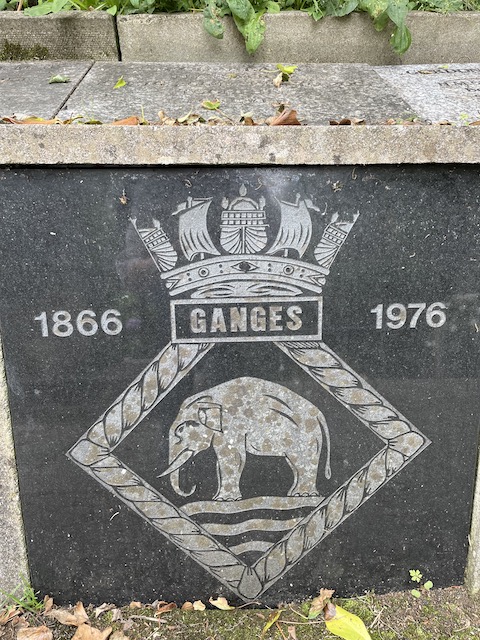 During the 33 years that HMS Ganges was moored in Mylor Harbour it trained approximately 14,000 boys. But the ones commemorated in the monument are those who died here. Most of these deaths were due to illnesses like measles and influenza, fatal at a time when antibiotics were undiscovered; 8 of the boys died because of accidents, either killed on board or drowned.
In 1899, the ship was transferred to Harwich and continued to train boys until a shore training establishment, also named HMS Ganges, was set up at Shotley Point, until it too closed in 1976.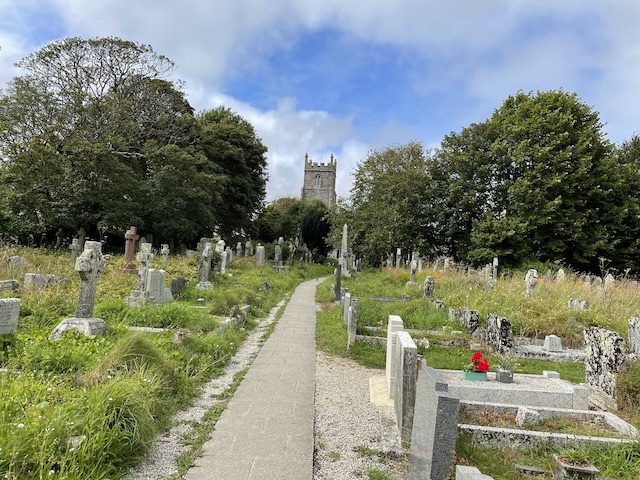 Now one of the things I wanted to clarify during my trip was the location of the burial spot of one of the characters in my next book. I knew where I wanted him to be, near the church of St Budock at Budock Water, but I needed to make sure that the place I had chosen, based solely on internet research, would work in practice.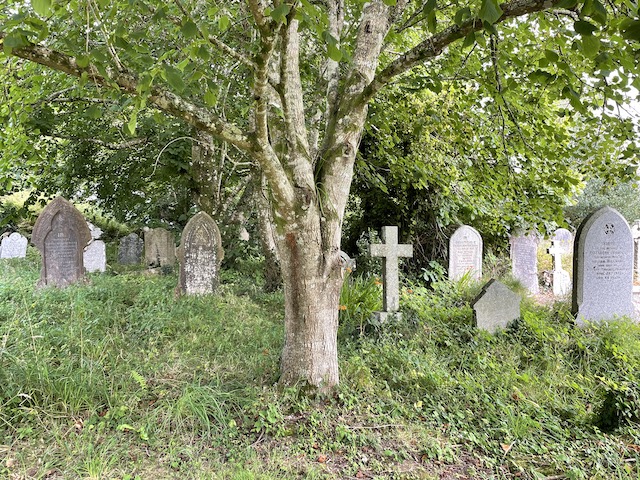 I'm very happy to confirm that it did. Although, it took rather more walking than I'd anticipated – fifteen miles is what we reckoned we did that day!
The graveyard and church were exactly as I'd imagined, set in a beautiful rural location just outside Falmouth.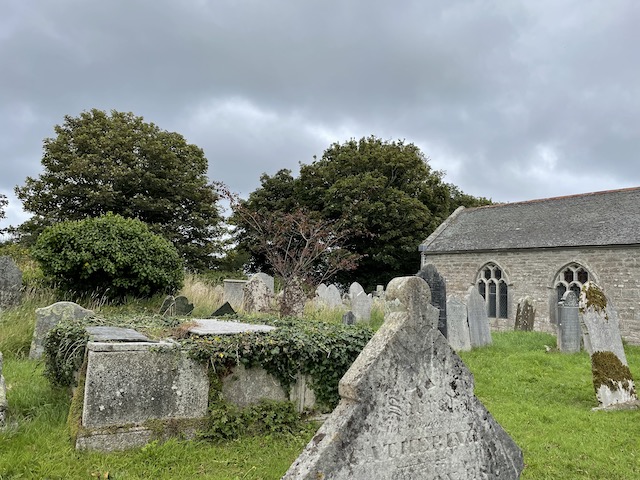 And don't worry, this resting place is not that of my main character – I wouldn't dare give him a sticky end. You could say that this chap, although dead and buried, makes his presence felt in my story.
After our longest walk in quite some time, the husband and I treated ourselves to a delicious meal. As you can see, my dessert was of the liquid variety. Very nice it was too and it also helped to numb the pain in my aching feet.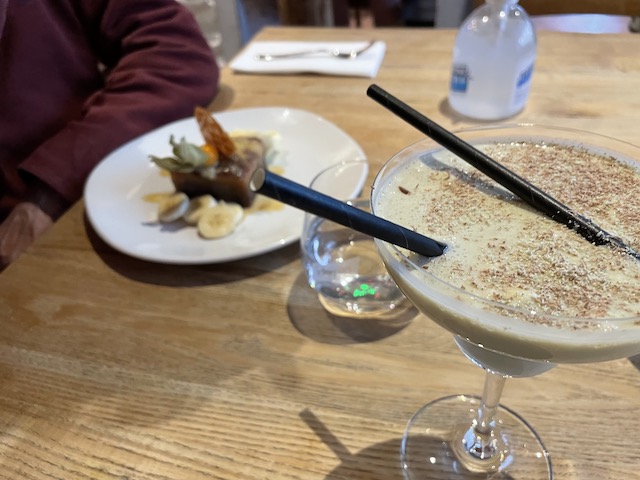 So yes, my next book, a follow-on from The Unquiet Spirit, does have a few ghosts, some heart-stopping scary moments, not to mention a tender romance. I'm looking forward to being able to announce its release date in the not-too-distant future.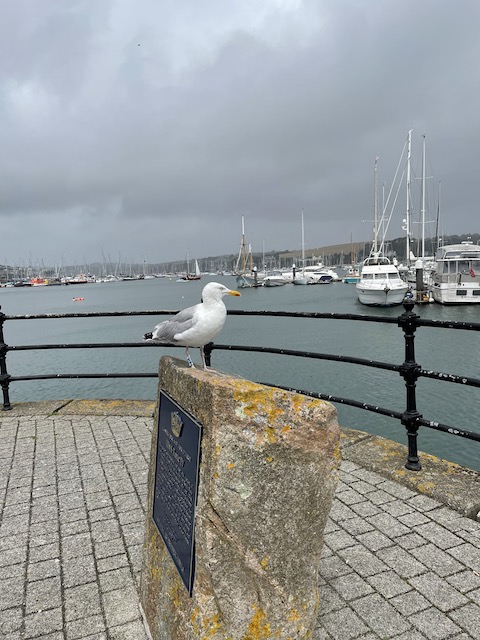 Images: copyright Penny Hampson