Last week I was on my travels again, this time to Bath. Yes, I know I have written about this place before, but I can honestly say there always seems to be something new to discover. This visit didn't disappoint.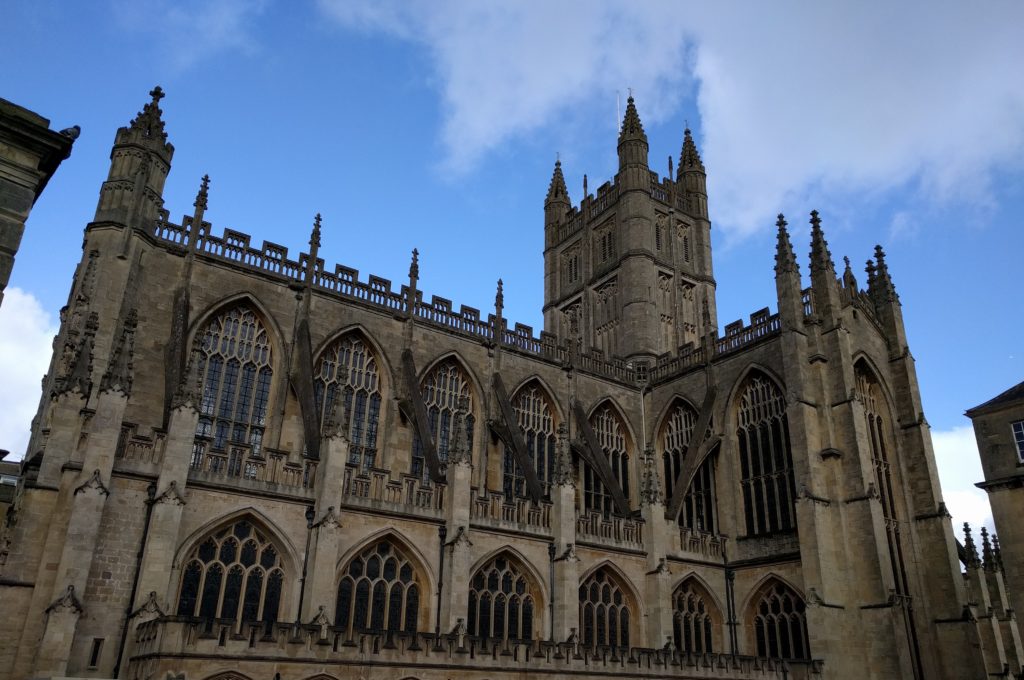 Arriving just before midday, husband and I enjoyed lunch and then paid a visit to the Roman Baths, one of the greatest religious spas of the ancient world. We have been there before, but that was many years ago, and to be truthful, I couldn't remember much about it.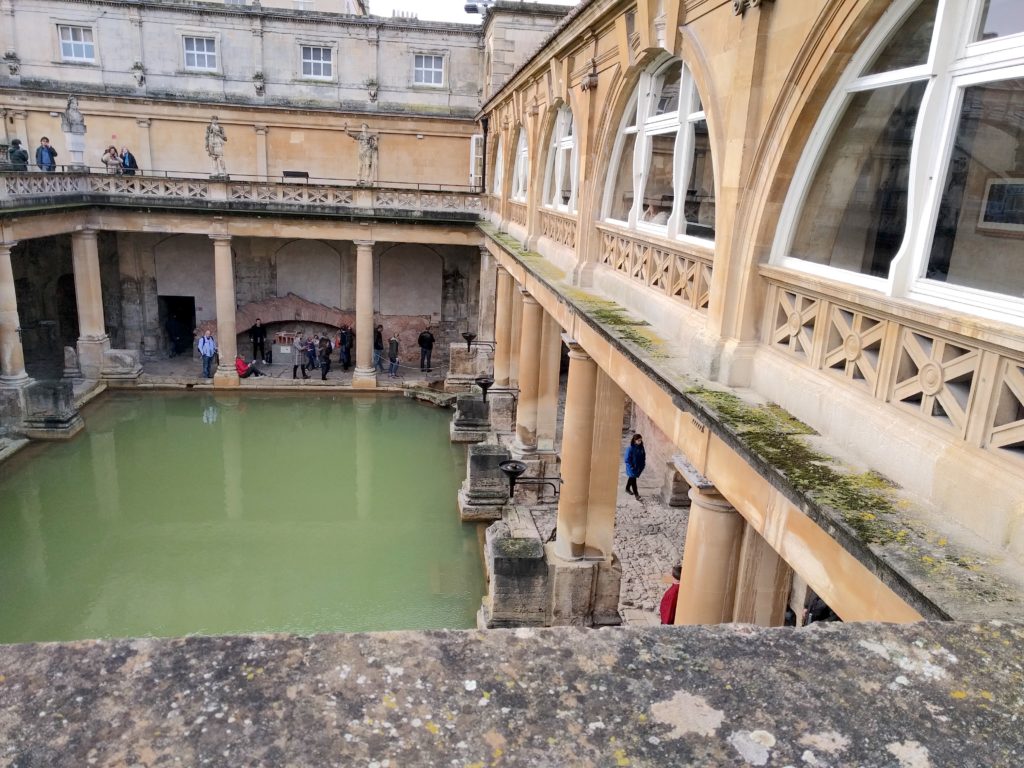 The visitor experience now is much more sophisticated and immersive, with audioguides (included in the admission price) from which one can choose different commentaries explaining the various features. It was nice that we were able to go round at our own pace, returning to specific points that we'd had to pass by (it was half-term so quite busy).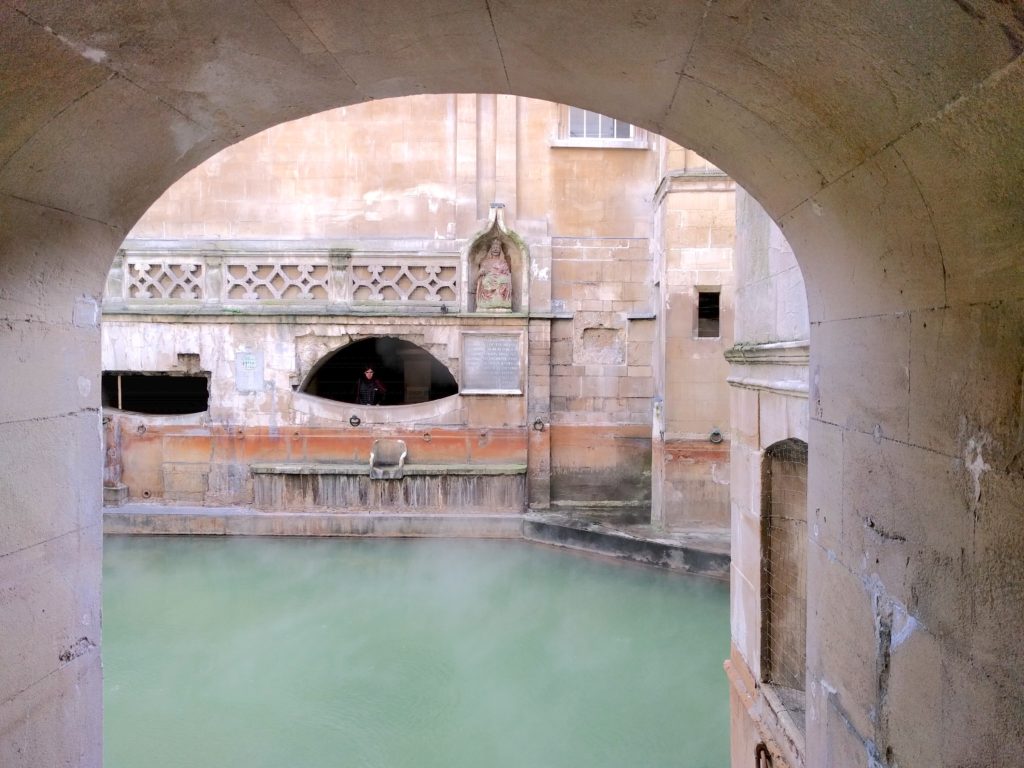 I particularly enjoyed being able to walk along the terrace overlooking the Great Bath, lined with statues of Roman emperors – not authentic, but erected in Victorian times. It gives no real clue to the full extent of the Roman baths, a site which extends underground beneath the adjacent modern streets. Prepare to be amazed.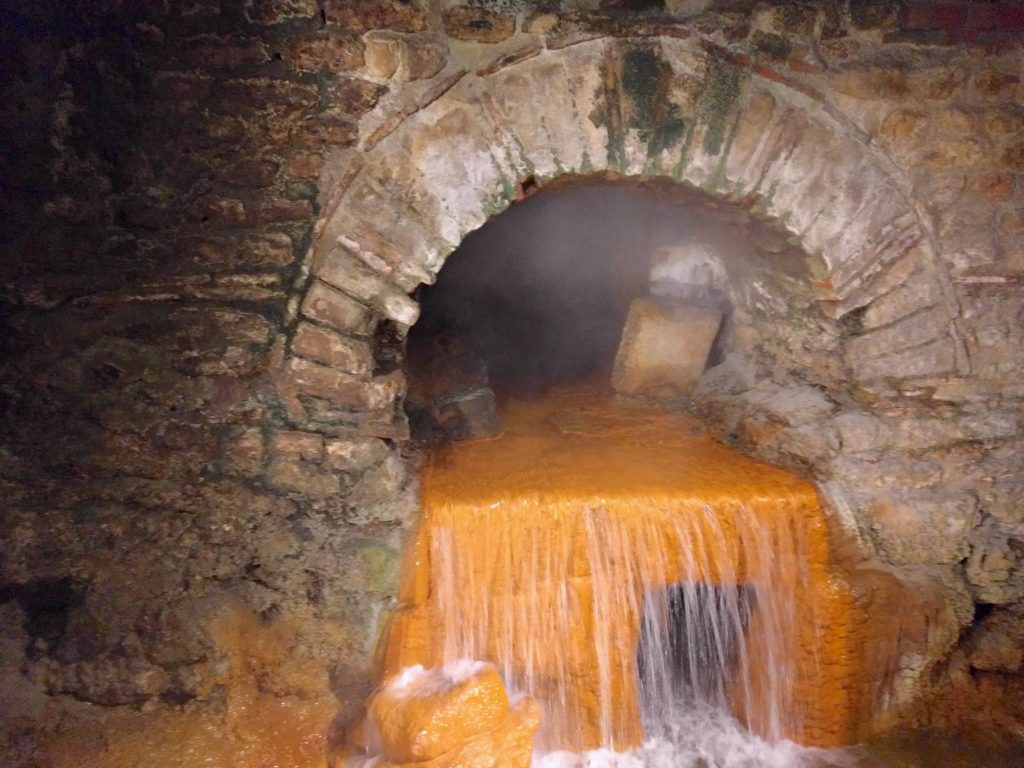 There were some great videos, particularly in the East Baths, showing what the bathing experience would have been like in Roman times. The unique thermal spring that so attracted the Romans is still there today, and runs via the original Roman drains on to the River Avon. The steam rises off the water in the Sacred Pool, lending it a mysterious atmosphere.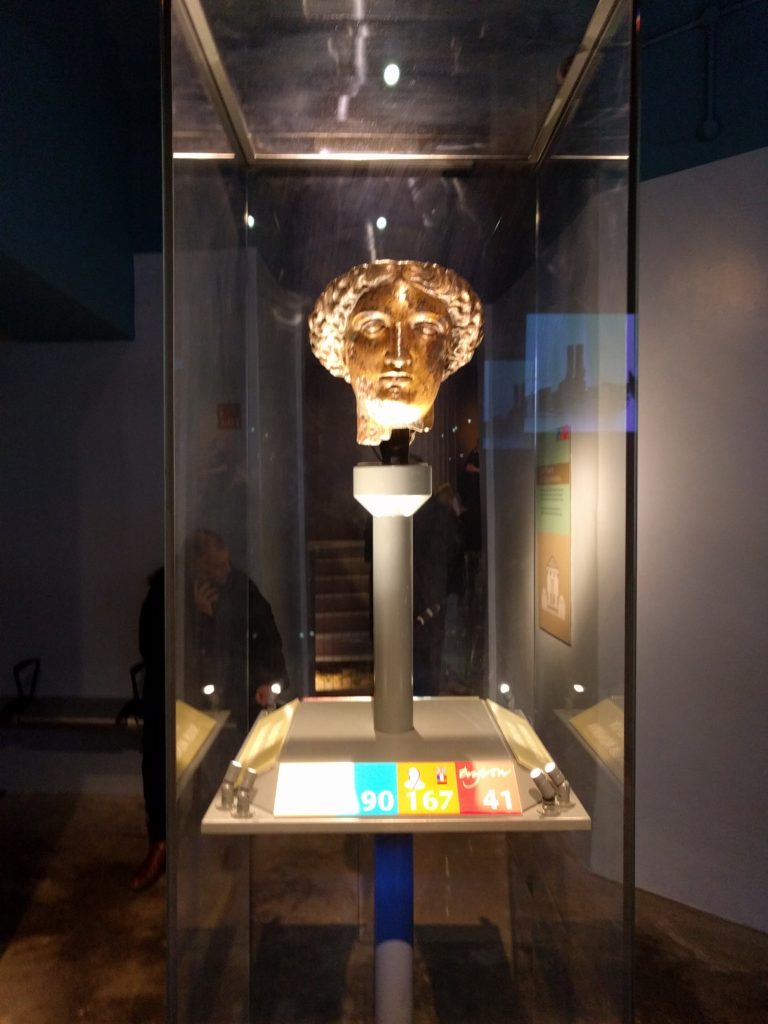 As well as the baths themselves, there is a fascinating museum, showcasing some of the archaeological finds on this site, from curses written on lead or pewter tablets, which were thrown into the Spring, to a fabulous gilt bronze head of Sulis Minerva, the deity worshipped at the thermal spring. Other cases contained jewelry, coins, and even a skeleton – all finds discovered in the course of excavation, giving intriguing insights into the lives of the people who lived here so long ago.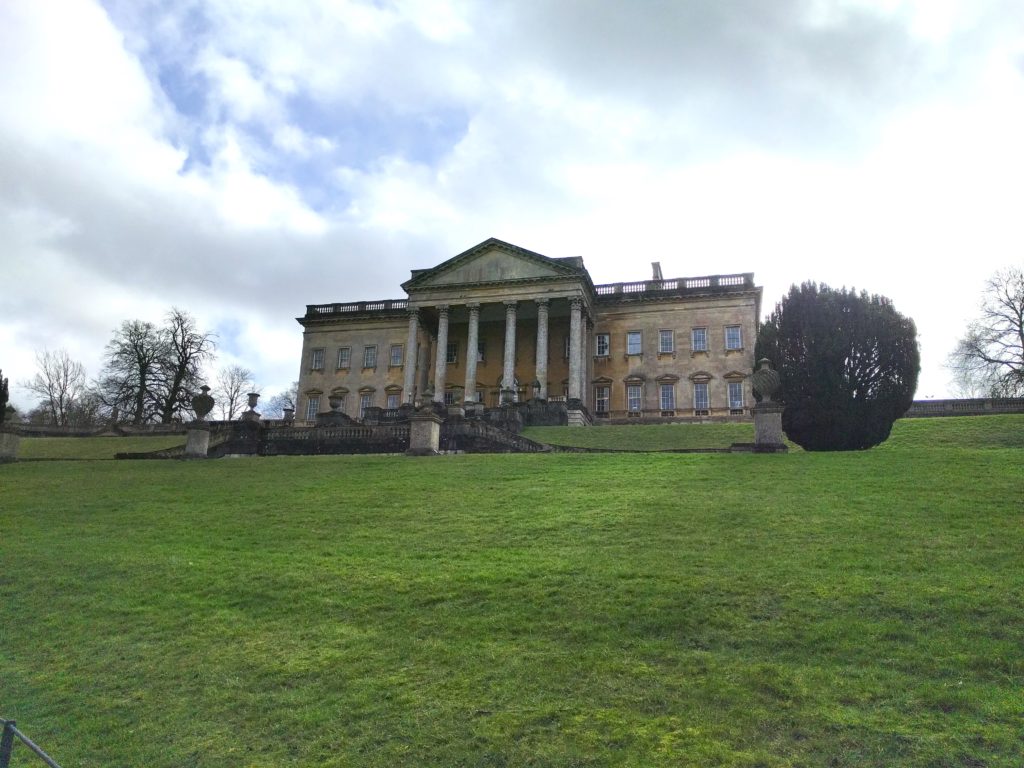 The following day we decided on a bracing walk up to Prior Park. Set on a very steep hill on the Widcombe side of Bath, the park belongs to the National Trust, and the landscaped gardens, which are currently in the throes of major restoration, offer wonderful views over the city of Bath.

Alas, not a very clear view on the drizzly day of our visit.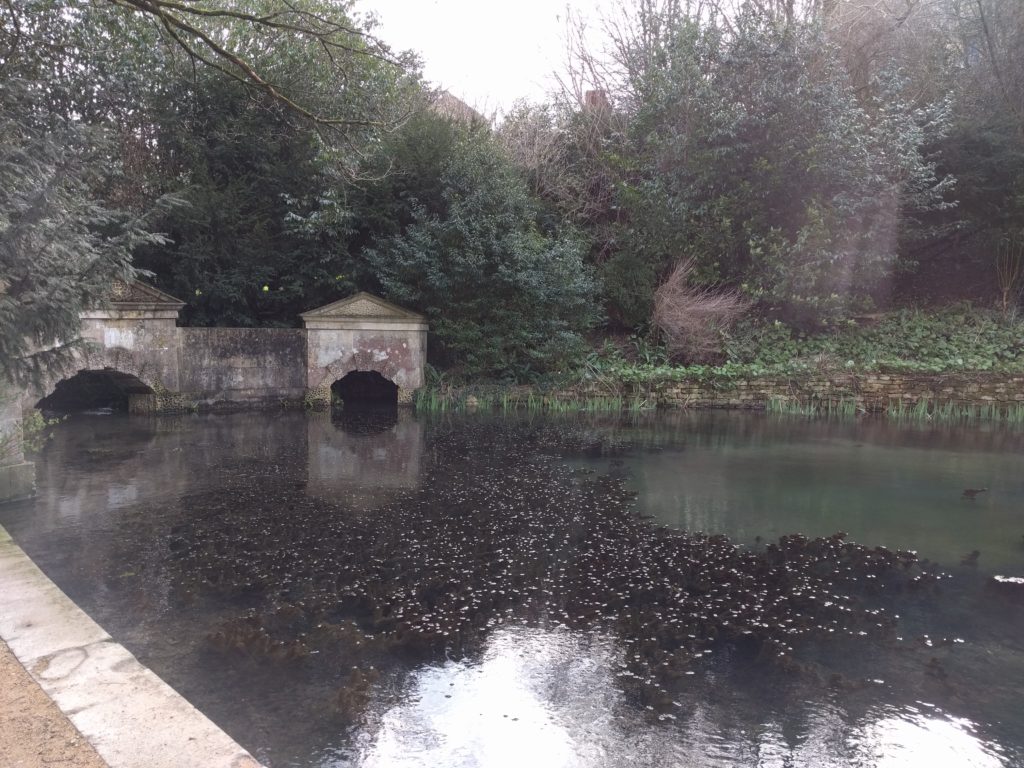 The house itself is not open to the public, as it is now a college, but optional guided walks through the garden are an interesting way to learn about this estate, built for Ralph Allen, one of Bath's prominent 18th century entrepreneurs.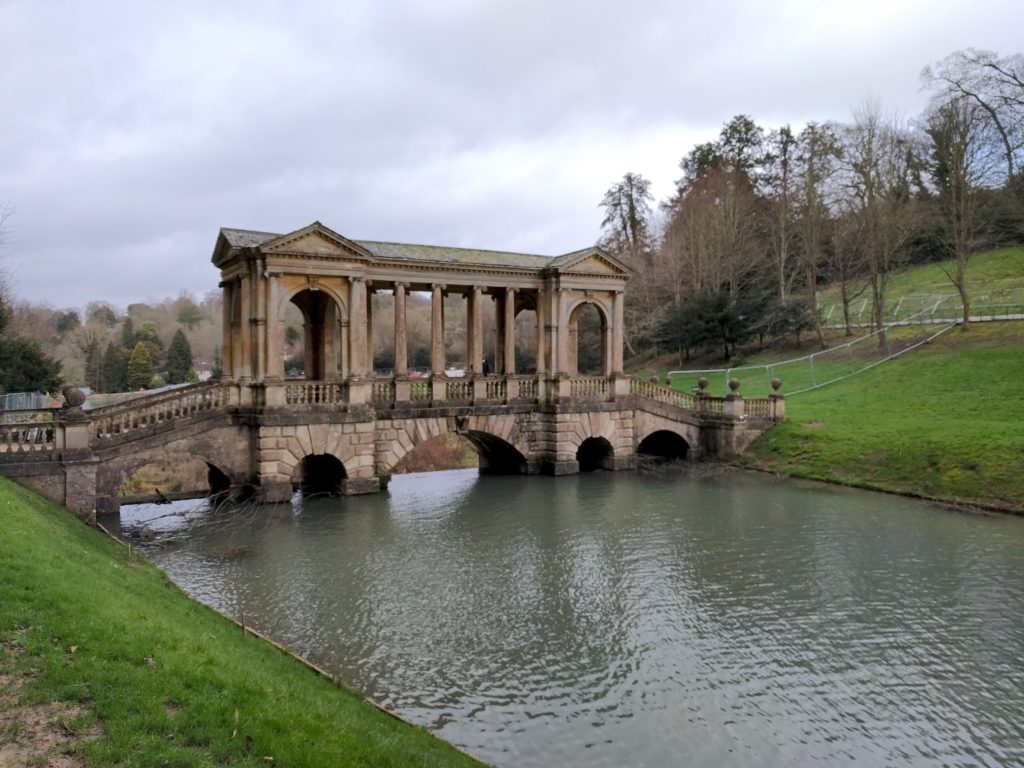 The gardens were designed by the poet Alexander Pope and the famous landscape gardener, Capability Brown. One striking feature is the Grade 1 listed Palladian bridge, complete with graffitied pillars. It seems vandals have been with us a long time.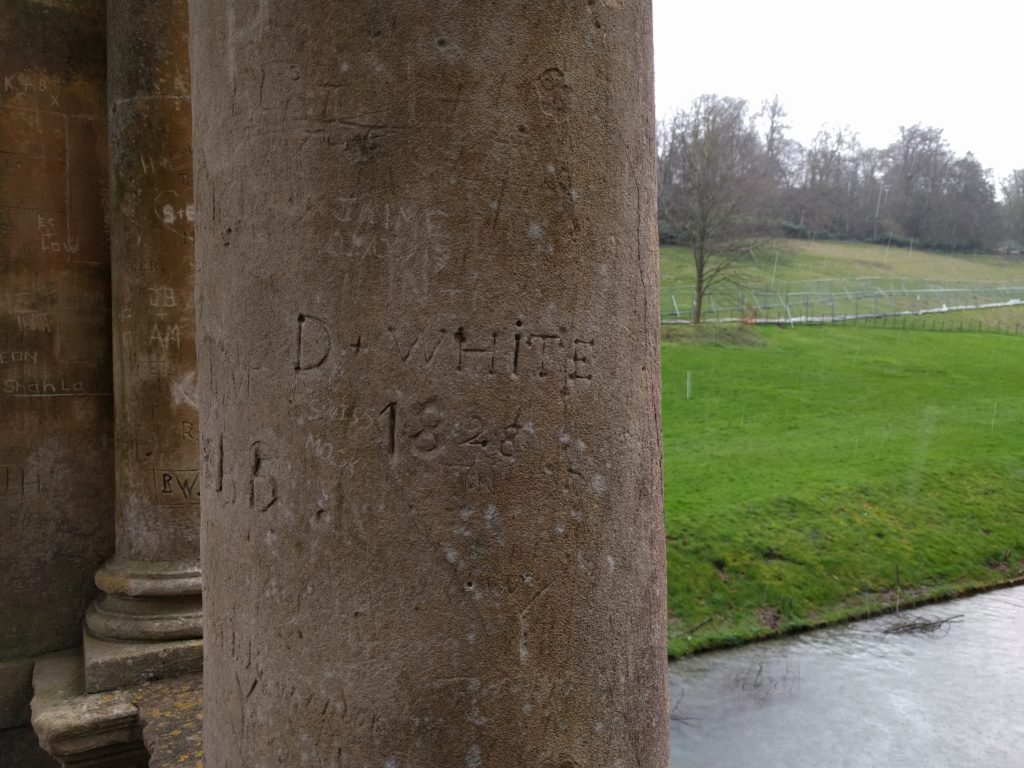 Ralph Allen made his first fortune with the Post Office, reforming the postal system and becoming Postmaster for Bath. He was a Mayor of the town and also an MP. A man with an eye to an opportunity, Allen acquired quarries close to Bath, where the distinctive Bath stone, used for much of the building of Georgian Bath, was excavated.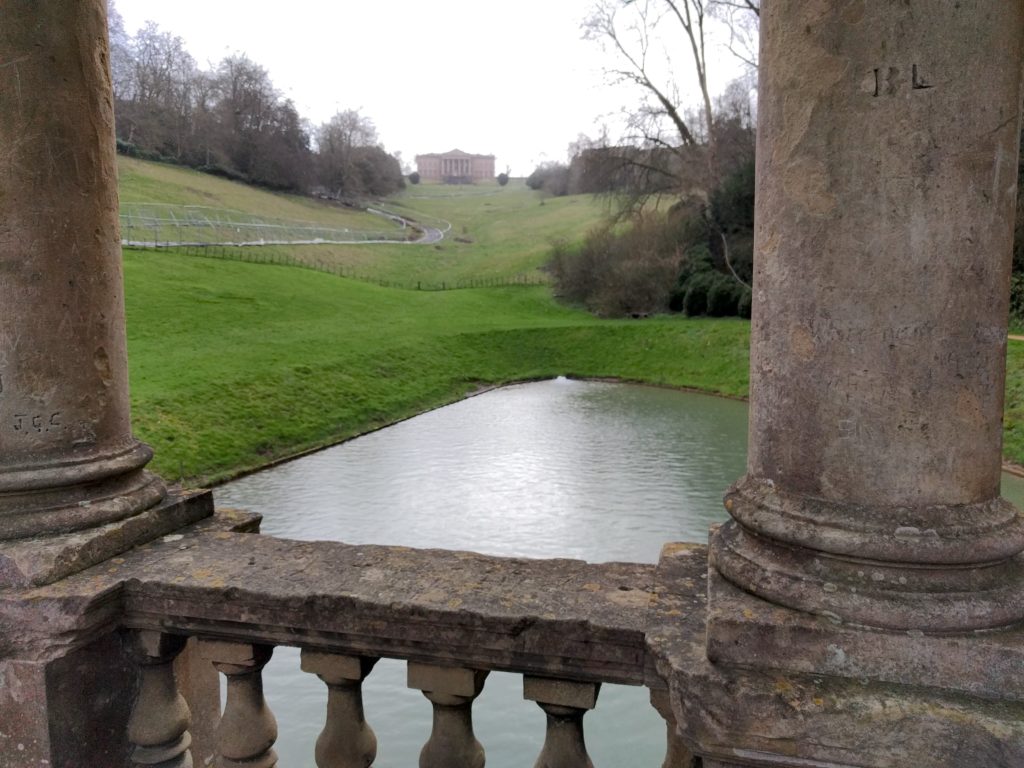 In this way he made his second fortune. The house at Prior Park was his way of showcasing this marvellous looking stone. He wanted a house 'to see all Bath, and for all Bath to see'. I think it can be agreed that he succeeded in this.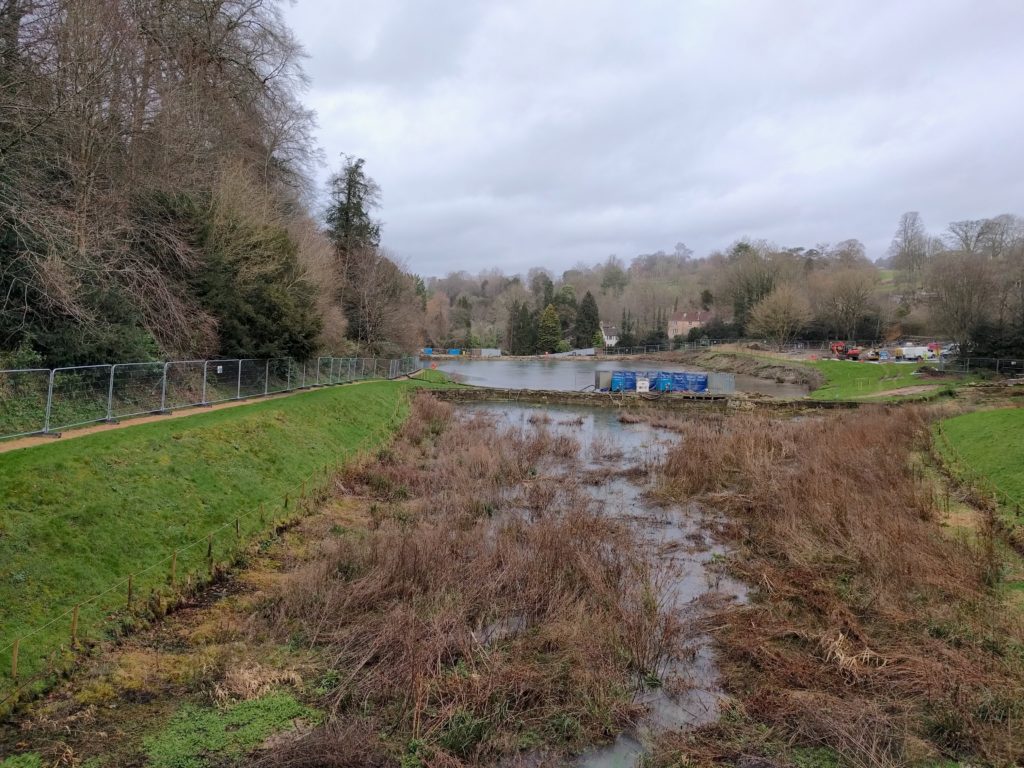 John Wood was the architect commissioned by Allen to build the house in 1734, but after a disagreements between the two men, he was replaced by Richard Jones. The house was finally completed in 1743, and Allen resided there until his death in 1764.
Our garden tour completed, we headed back down the hill (much easier than going up and taking far less time).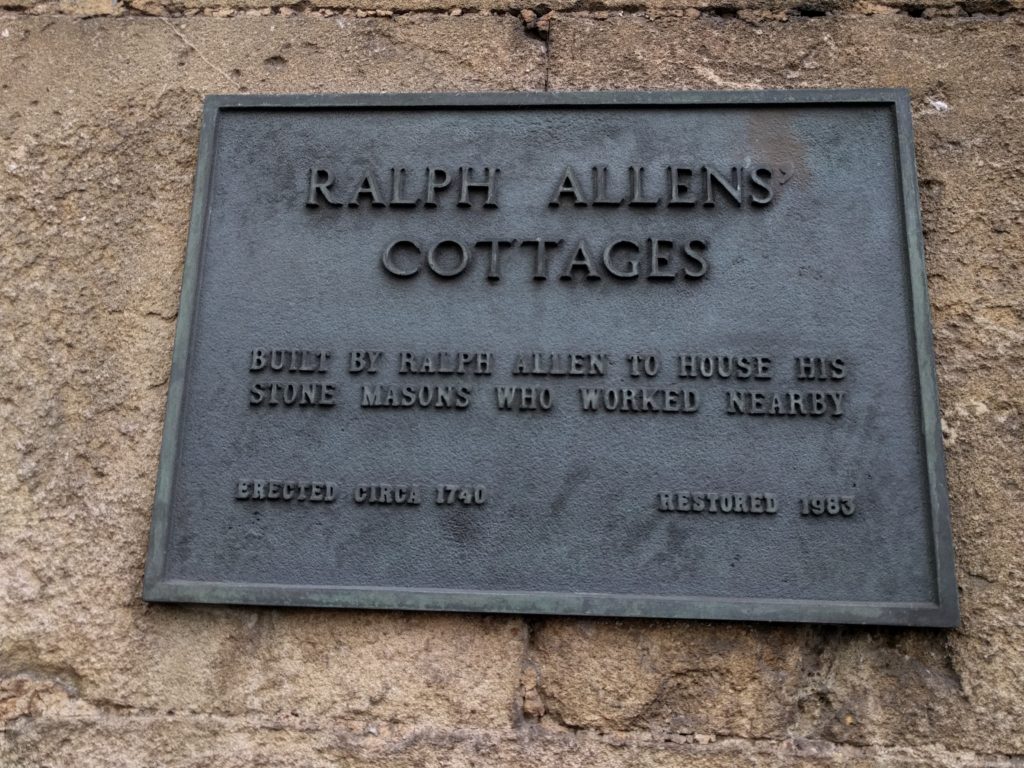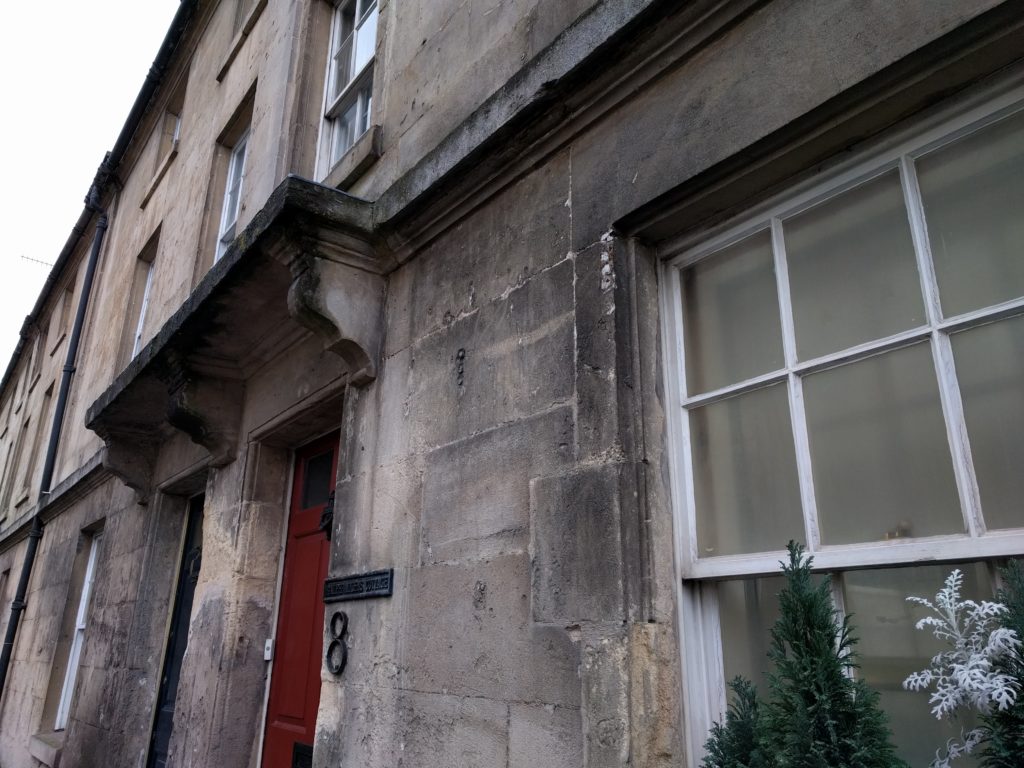 At the bottom, in Widcombe, we passed the cottages erected in the 1740s by Ralph Allen for his stone masons.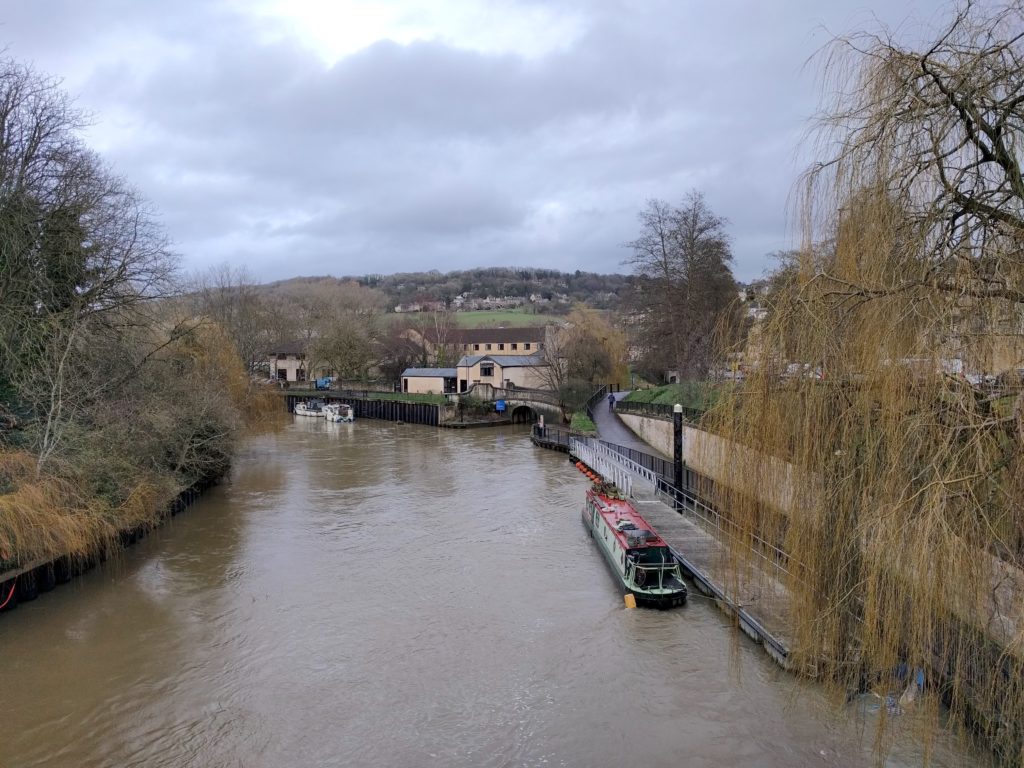 It then didn't take long to cross the bridge across the swollen river and we were back in Bath, handily near to my favourite bookshop George Bayntun's.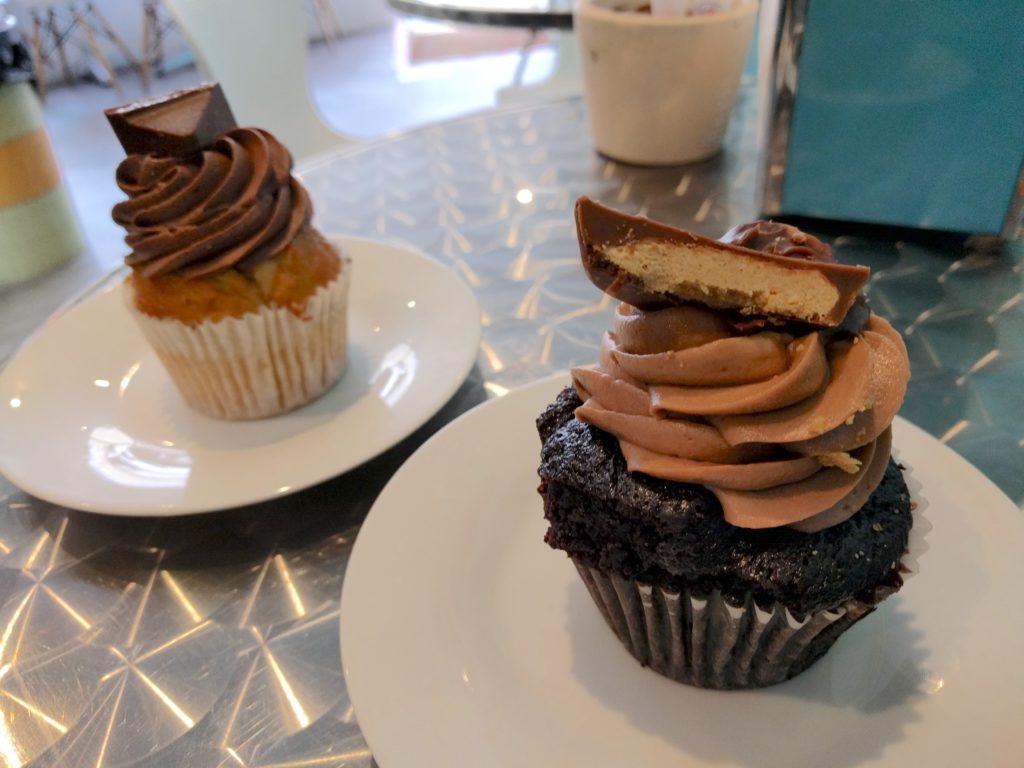 Alas, it had just closed for lunch, so I managed to quell my disappointment and we went instead to find cake (well, it was my birthday).
Mission accomplished, we did a bit more walking, this time along the Paragon and up to The Circus, taking photographs as we went.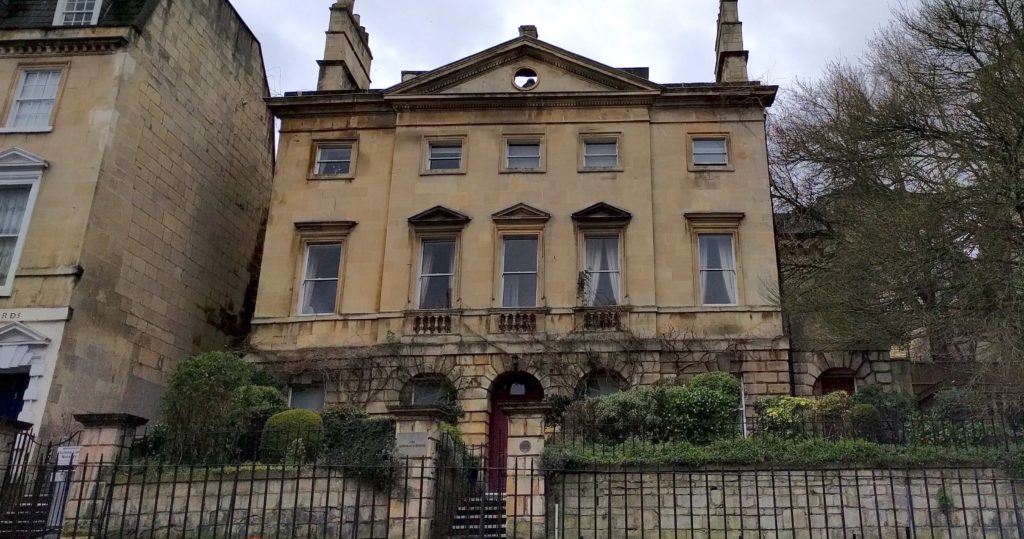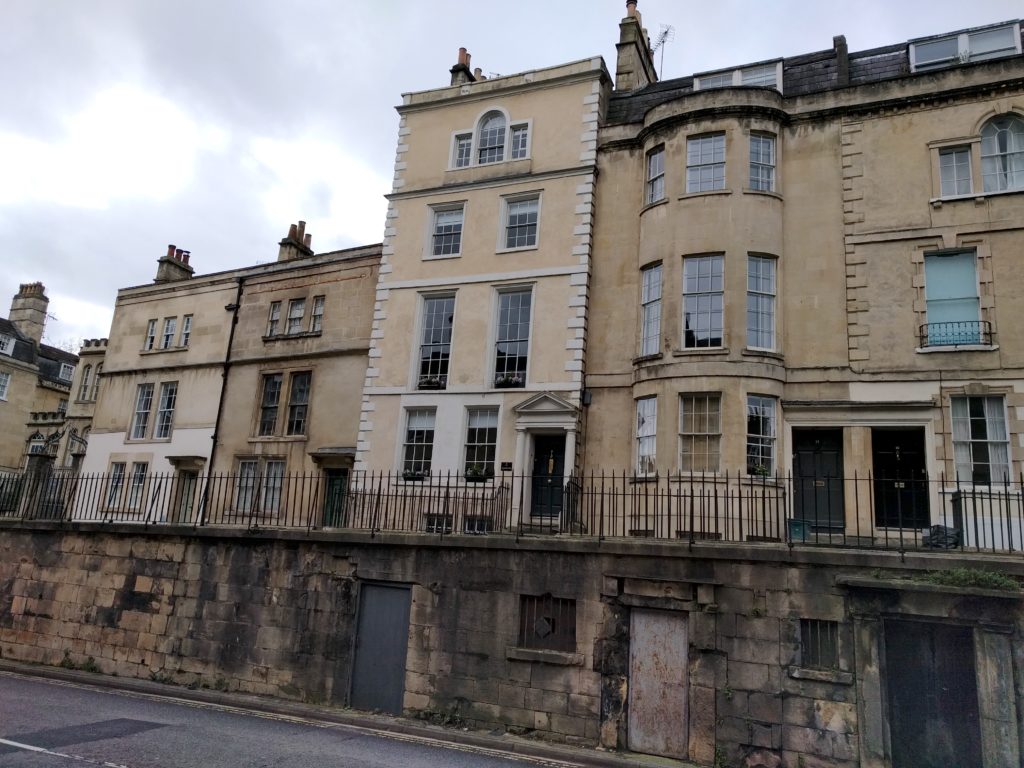 Our final visit of the day was to the Holburne Museum, where there was an interesting exhibition of works by Grayson Perry.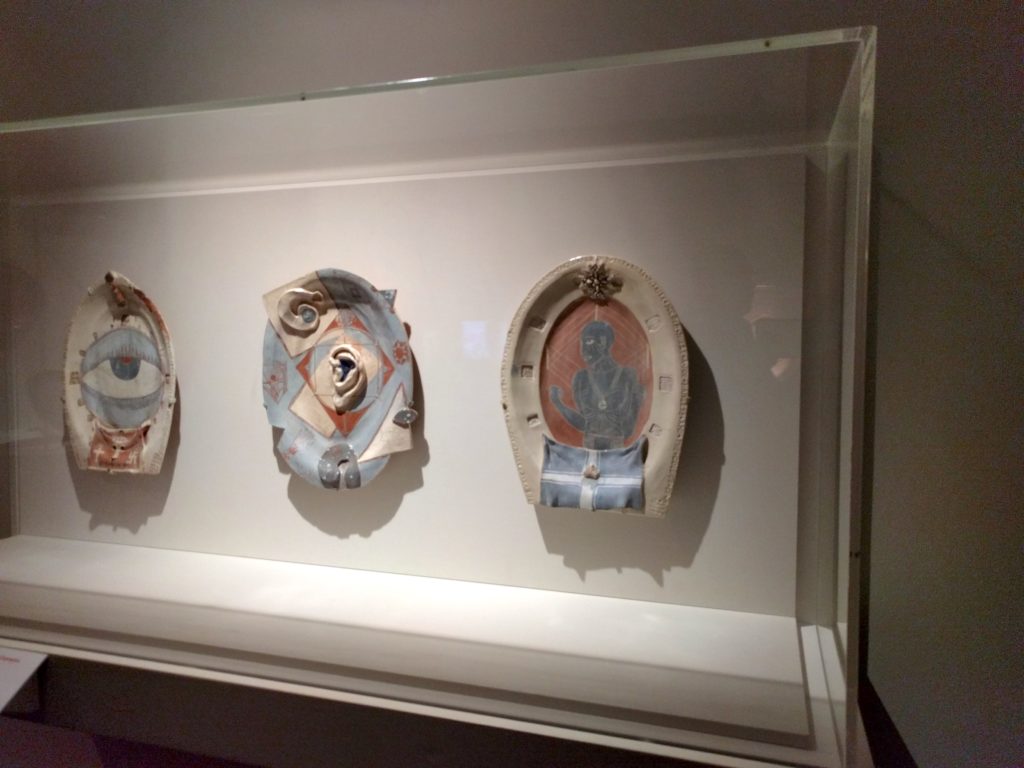 Not entirely my cup of tea, as I much prefer some of his later works, but intriguing, and giving an insight into the mind of the artist.
Our final day was another good one. Firstly, I met up with a writer friend with whom I've only previously corresponded online. It was great to meet up in person, and we were so busy talking, the time seemed to fly by.
I then rejoined my husband and we were off to meet up with friends for lunch at the Pump Room. Believe it or not, this is the first time I've ever been inside. Built in 1797, this was one of the hubs of social life in Bath in the late 18th century.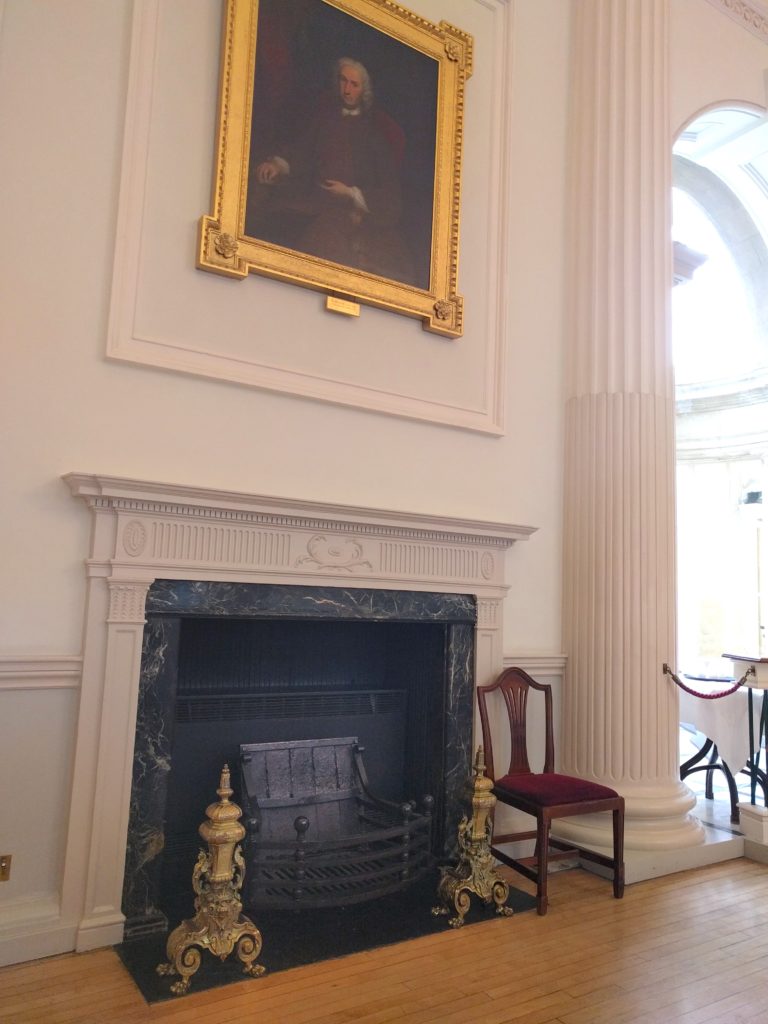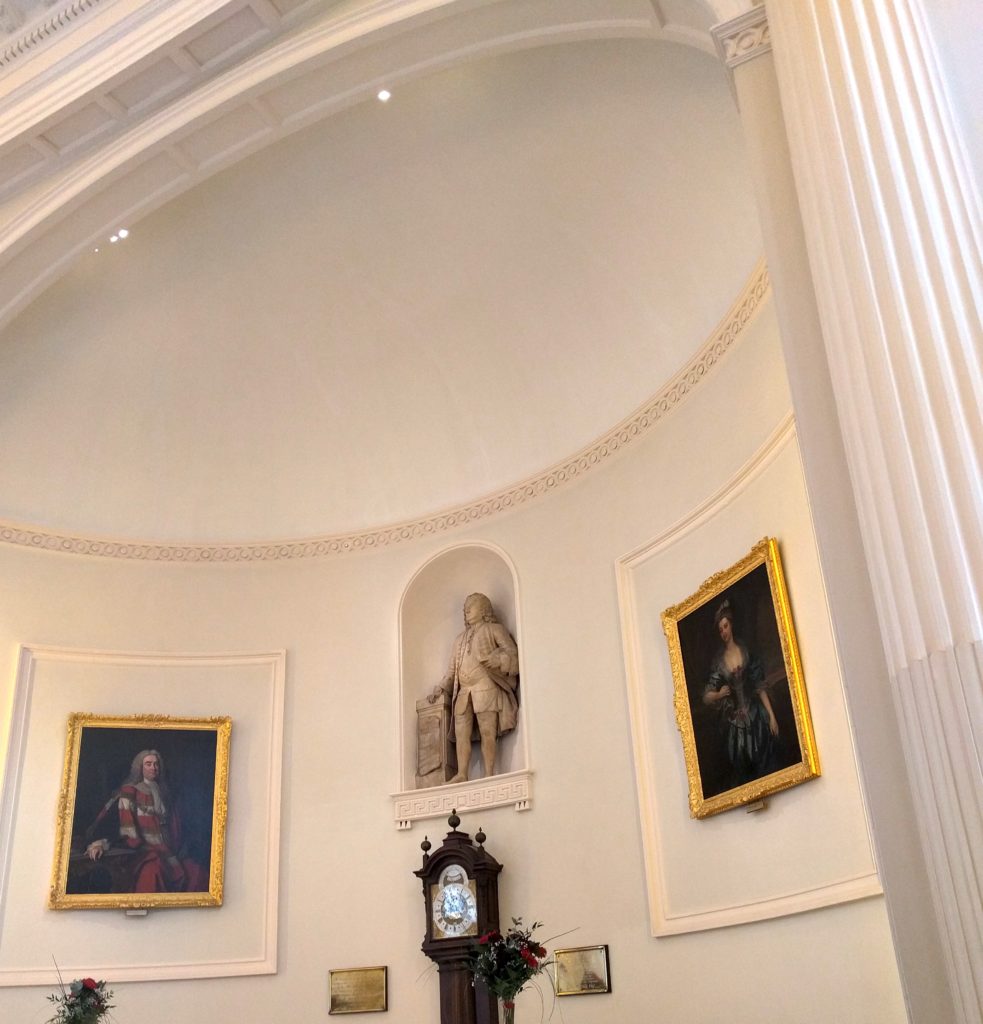 It is an amazing space, where 'every creature in Bath was to be seen' according to Jane Austen. I could easily imagine ladies and gentlemen of the past promenading around, taking the waters, gossiping, flirting, and generally behaving as described in Austen's Persuasion and Northanger Abbey. Unfortunately, it was not possible to partake of the waters, so I am unable to say whether their proclaimed health-giving properties are real.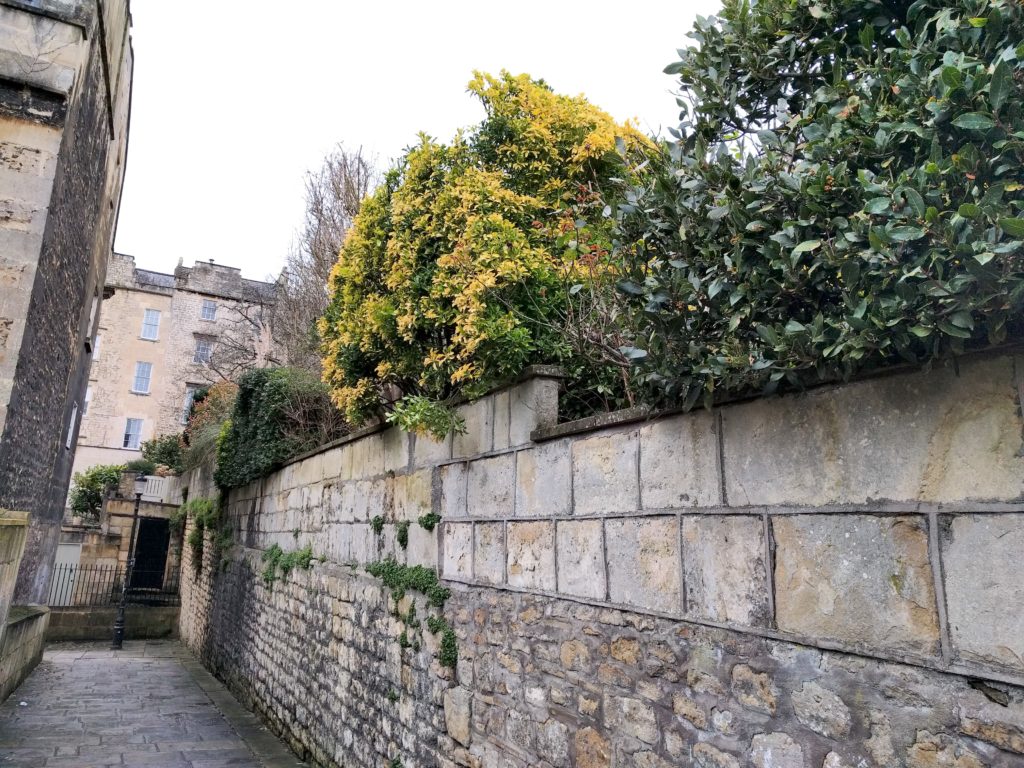 Lunch over, it was a brisk walk to work off the calories back up Manvers Street to the bookshop I'd not managed to visit the day before. The basement downstairs is like an Aladin's cave, full of hidden treasure to a committed book lover like me. I dragged myself past the numerous editions of Austen's works, I was particularly looking for volumes on 18th century characters of Bath. It didn't take long before I struck gold, and I came out with a hefty pile. All I need now is the time to read them!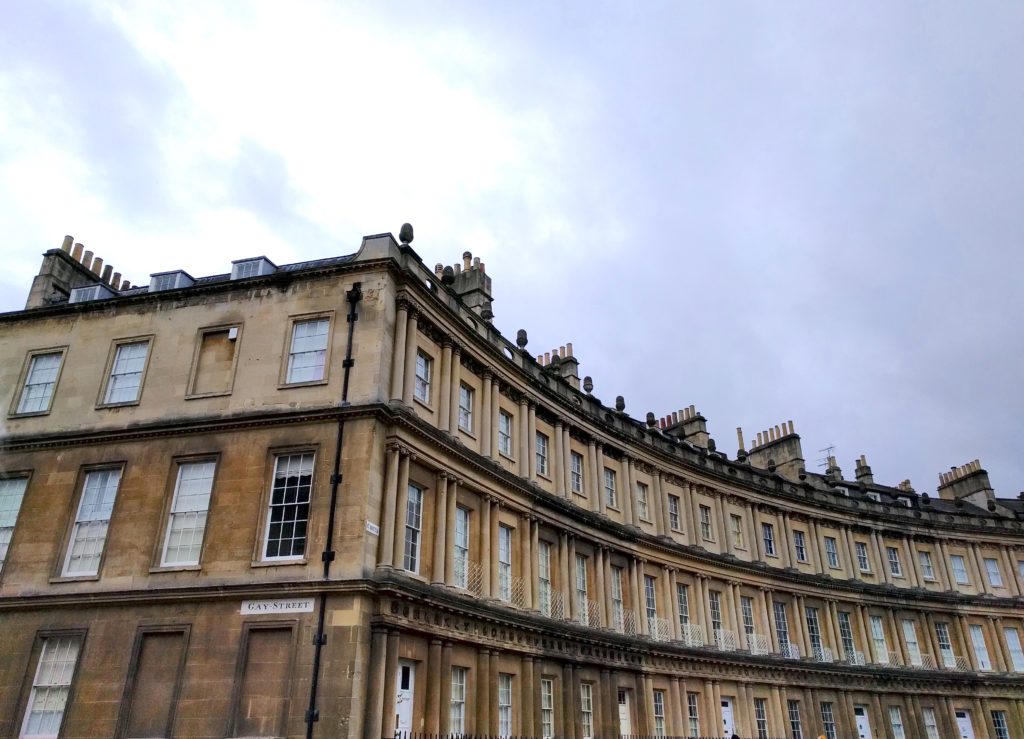 All good things come to an end, and so it was with my visit to Bath. Like every other trip I've made to this beautiful city, I'd discovered something new on this trip. There are other parts of Bath I've yet to explore, so you can be sure I'll be back.
If you know of any interesting parts of the city that I haven't yet mentioned, do let me know.