I've been looking at my October 1812 edition of The Gentleman's Magazine and discovered amongst the many news reports, accounts of two hair-raising events.
On the 1st Oct it was reported that, at one o'clock in the afternoon, a Mr Sadler ascended in his balloon from Belvedere House, near Dublin.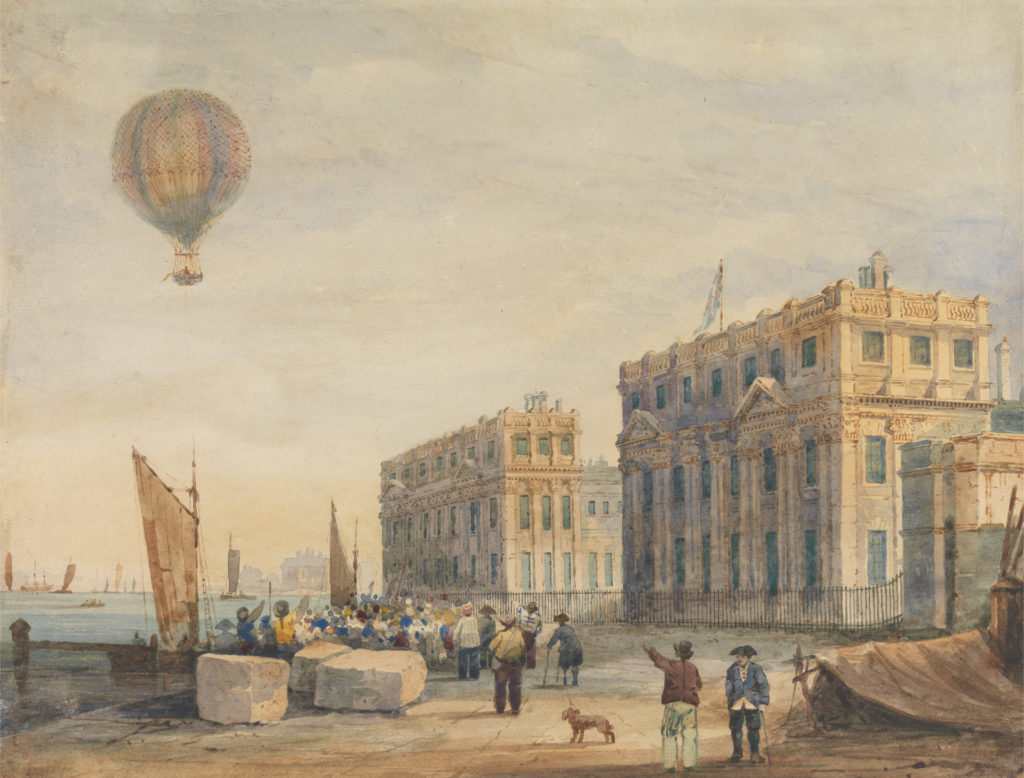 It must have been windy, because within 35 minutes he had 'sight of the mountains of Wales'.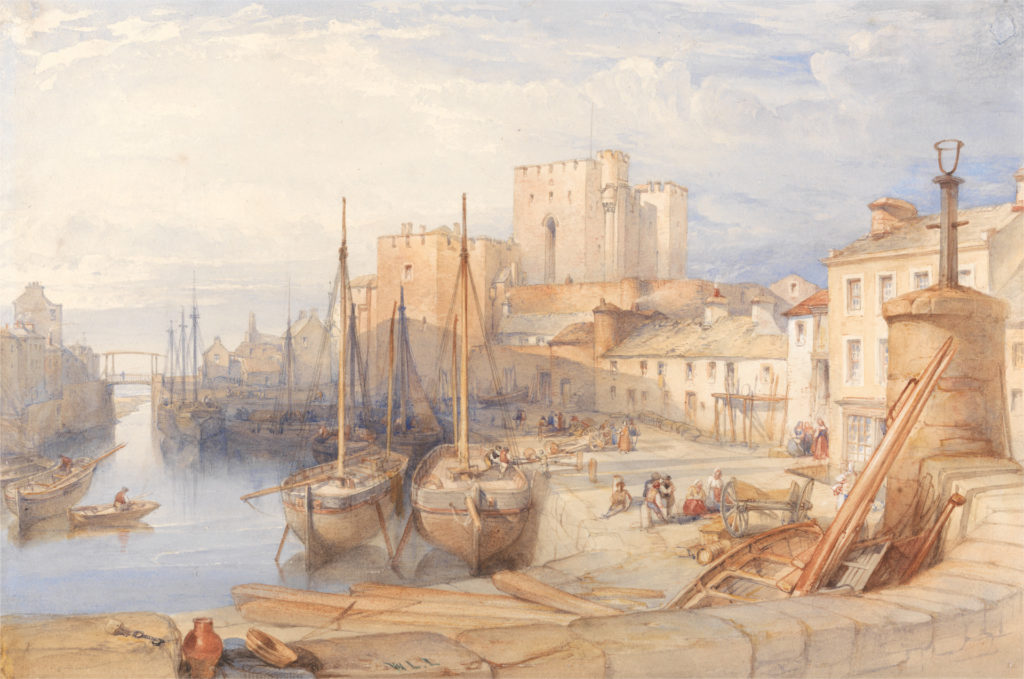 By three o'clock, Sadler was over the Isle of Man and fast approaching the Welsh coast. Apparently he had 'ardent hopes of a speedy arrival in Liverpool'.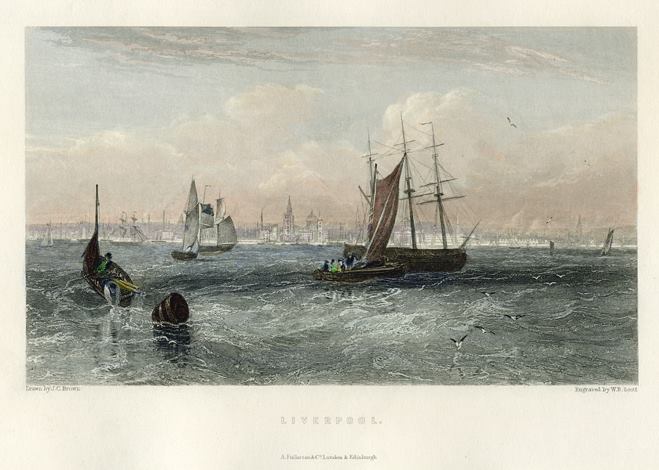 Alas, the wind changed, and Sadler, still over the sea, was driven back before he could reach his goal. Night was approaching, and things were looking dangerous, so seeing five vessels, Sadler 'precipitated himself into the sea' – presumably in the hope that one of the ships would come to his assistance.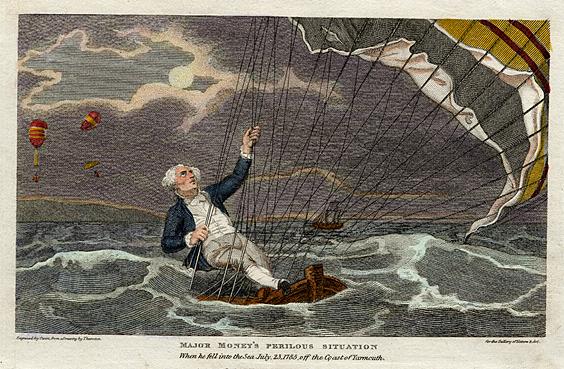 Unfortunately, it took some persuading on Sadler's part to get any of the ships' crews to help him. They were more concerned about getting entangled in his balloon, rather than rescuing him.
'He begged they would run their bowsprit through the balloon, which was dragging his car rapidly through the water'.
At last, this was done, causing the gas to escape, and Sadler, now 'quite exhausted' was eventually able to grab a line and get taken on board one of the vessels. Provided with dry clothes, he was transported to Liverpool and returned to Dublin in a much more conventional manner – by way of ship from Holyhead.
Another event, with a far unhappier outcome is reported for October 11th. One Robert Armstrong persuaded a friend to lower him down a 60 foot deep well. Why? It seems that he wanted to collect two small dishes that had been left there.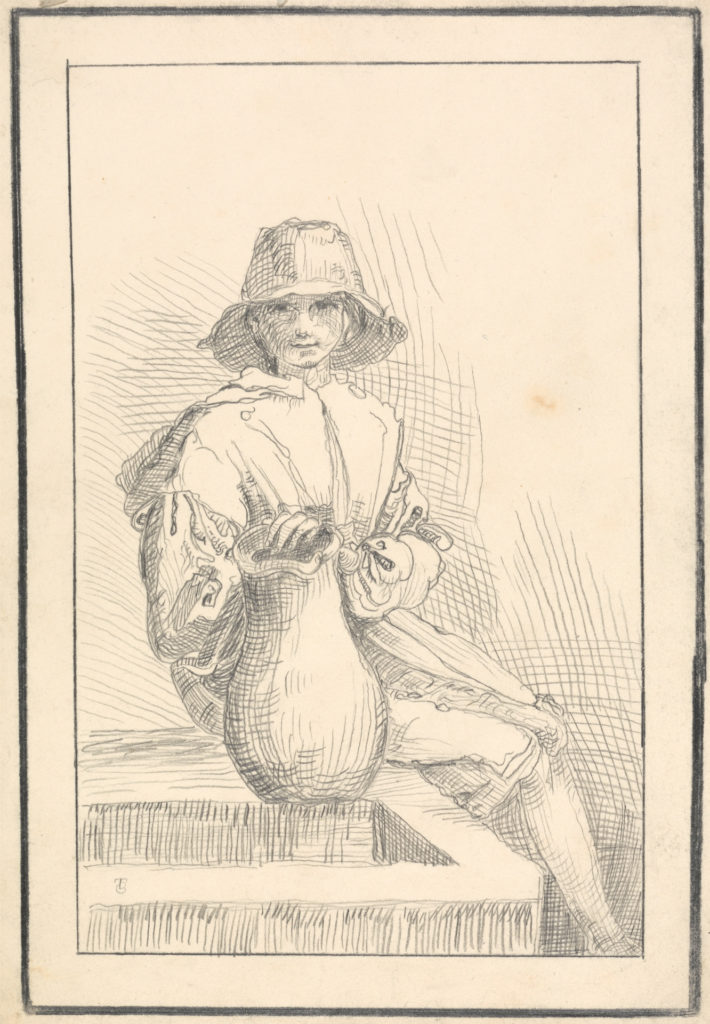 Armstrong had only been lowered 33 feet, when he fell out of the bucket into the well. Two more chaps were lowered down after him, and one after the other, the same thing happened.
Fortunately, somebody realised what was causing the problem -'it was now evident that the cause must be attributed to foul air in the well'.
But that didn't prevent them from having another go.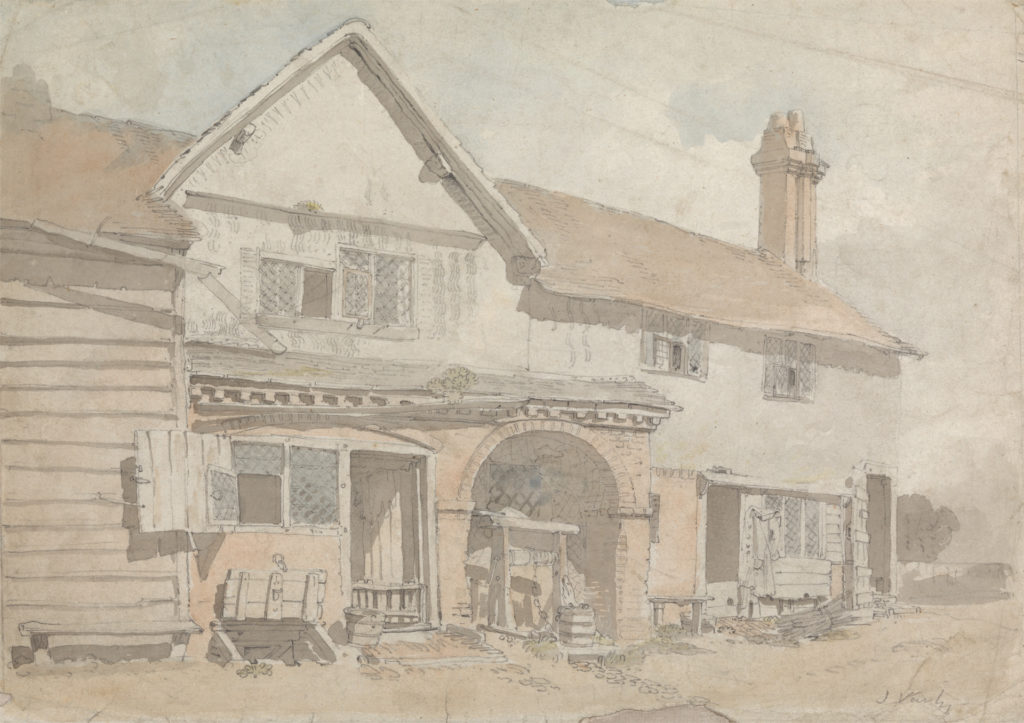 A third chap, William Hardwick was next lowered, this time with a rope tied round him. He also fell senseless, but was hauled back up in time to make a recovery. The other three men were eventually got out, 'but were found dead'.
A sad tale indeed, and all for the sake of 'two small dishes'.
Have you ever travelled in a balloon? Was it as hair-raising as Mr Sadler's trip? Or have you ever lost anything down a well?
Images
A Balloon Ascent near Greenwich Hospital, unknown artist, Previously James Holland, 1799–1870, British, ca. 1800, Watercolor, pen, and ink on medium, slightly textured, cream wove paper, Yale Center for British Art, Paul Mellon Collection, B1986.29.421
British, Boy Seated at a Well, unknown artist, after Thomas Barker, 1769–1847, undated, Graphite on very thick, slightly textured, cream wove paper, Yale Center for British Art, Paul Mellon Collection, B1975.3.285
Farm House with a Well, John Varley, 1778–1842, British, undated, Watercolor and graphite on medium, slightly textured, cream wove paper, Yale Center for British Art, Paul Mellon Collection, B1977.14.5736
"Liverpool" engraved by W.B. Scott after a picture by J.C.Brown, published about 1858. Image: ancestryimages.com
"Old Dock and Custom House" (Liverpool), tinted stone lithograph by W.G.Herdman, published in Pictorial Relics of Ancient Liverpool, 1843. Image: ancestryimages.com
"Major Money's Perilous Situation, when he fell into the sea, July 25, 1785, off the coast of Yarmouth" engraved by Owen from a drawing by Thurston, published in The Gallery of Nature and Art, 1814. Image: ancestryimages.com
Castletown Harbour, Isle of Man, William Leighton Leitch, 1804–1883, British, undated, Watercolor, gouache, and graphite, with scratching out on medium, slightly textured, cream wove paper, Yale Center for British Art, Paul Mellon Collection, B1975.4.1700