In The Monthly Magazine for 1810, I discovered this intriguing report for February.
A death 'in St Martin's-street, Leicester-fields, Mrs Jones, but who had for some time resumed her maiden-name of Miss Paris.'
Immediately, I was hooked. Why did Mrs Jones merit a two-column report of her life and death? And why was she calling herself Miss Paris?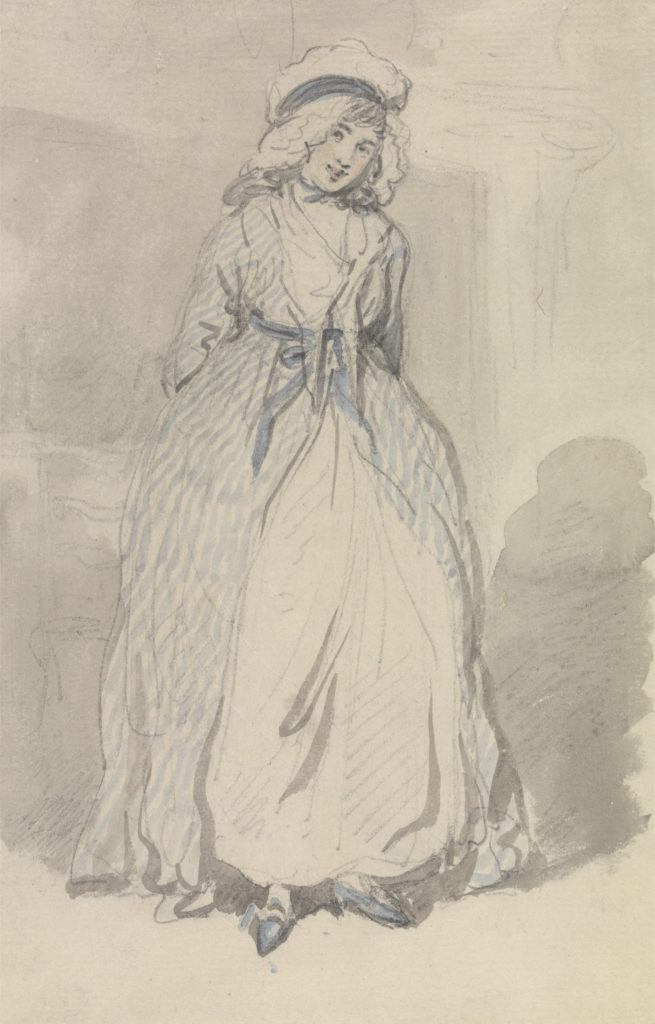 Reported to be the daughter of a high-ranking emigrant, Monsieur Paris, Miss Paris and her family had been financially supported by the Member of Parliament for Northallerton, Mr Pearce. On the death of her parents, Mr Pearce generously placed Miss Paris in a respectable school near Brunswick Square.
This is where her story gets interesting.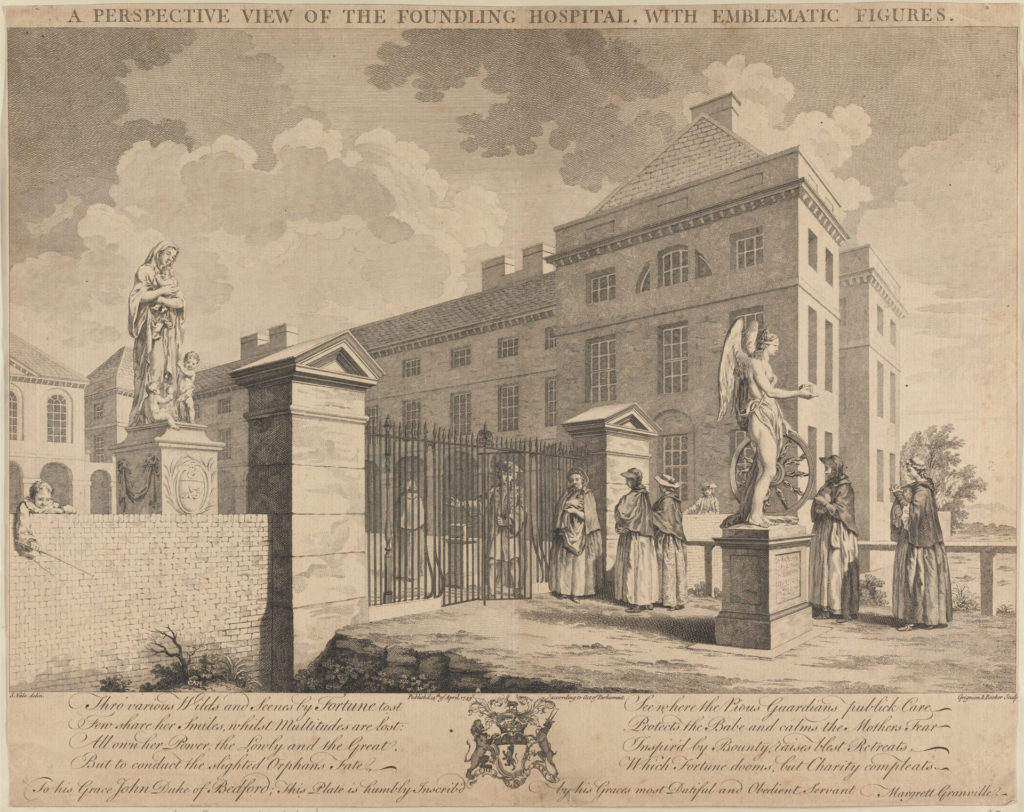 One evening, at the Foundling Hospital (there are no details given as to why she was there), Miss Paris met a certain Mr Jones ~ 'a very respectable young man, serving in the navy'.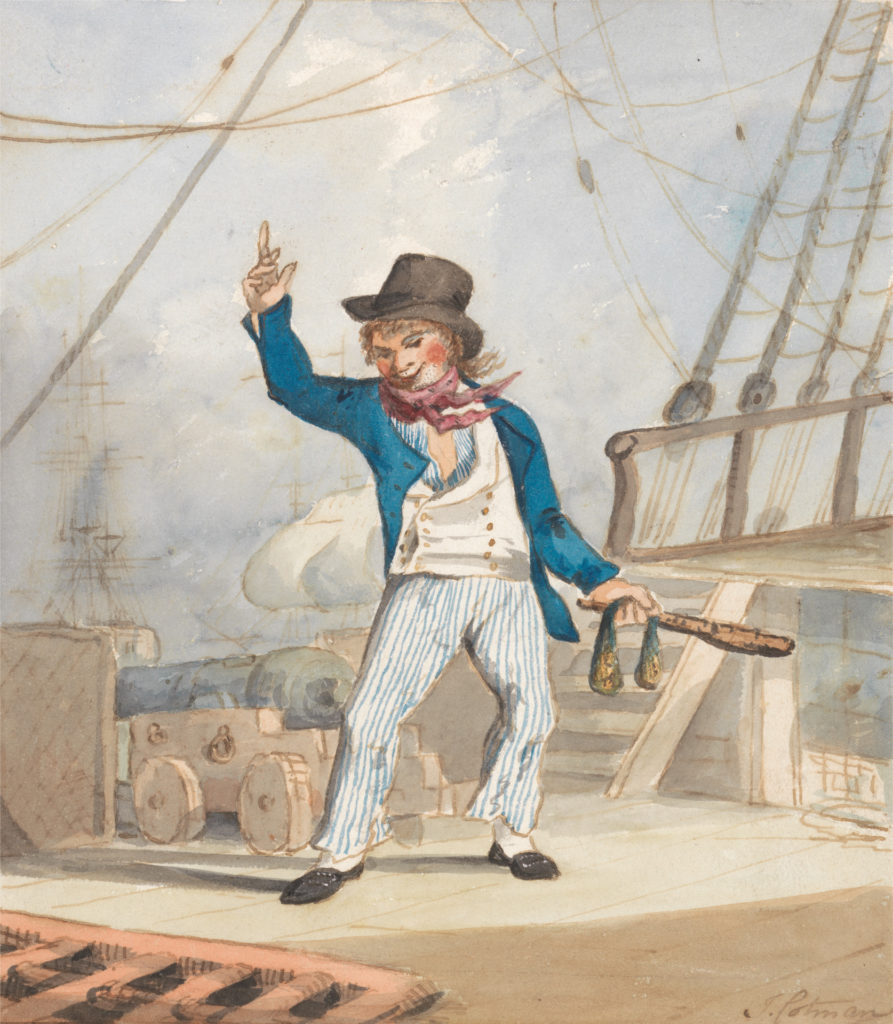 Miss Paris took things further. She discovered where he lodged, and 'without invitation, she eloped to him in the dead of night.'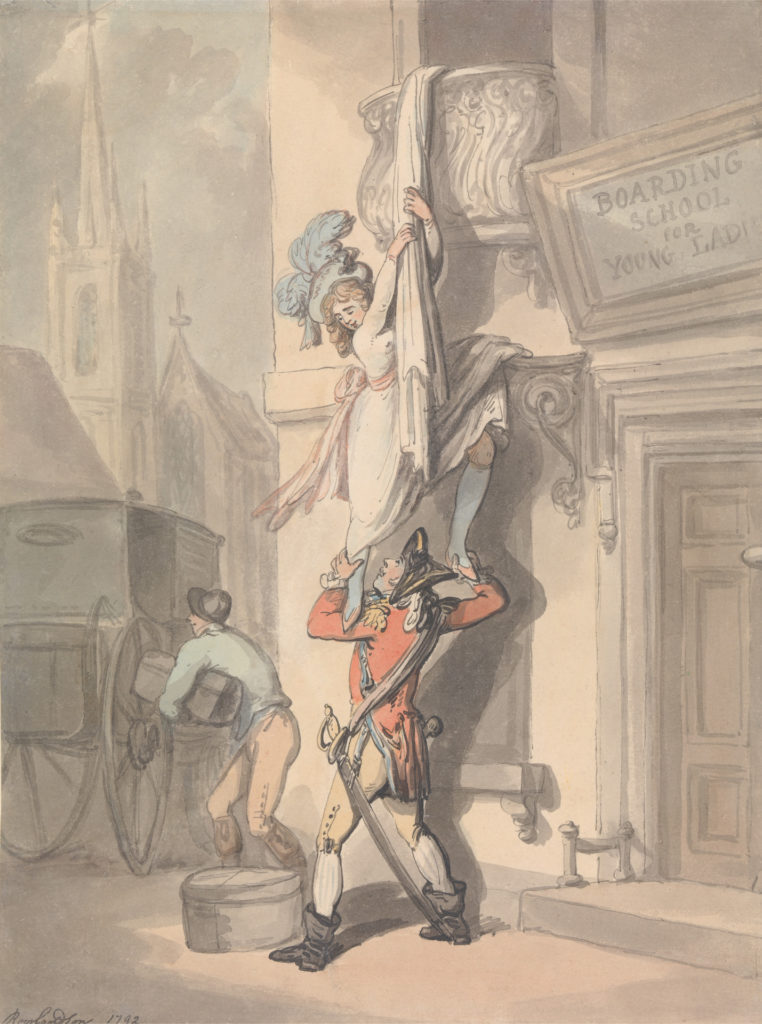 But Mr Jones was an honourable man, apparently. He returned her to her governess, and shortly after, made a proposal of marriage, with the full approval of Mr Pearce. Within a short space of time the couple were married.
So far, so romantic.
Mr Pearce settled a sum of 60 pounds per annum on his ward, although it seems Mr Jones did not need the money, being in the navy and the son of a wealthy and repectable merchant. Settling his new wife with his father, who according to the report, appeared to have no problem in accepting his son's choice of life-partner, for she was received 'with parental attention' and the assurance of contributions of 'everything to her happiness', the young Mr Jones must have been pleased that things were going so well.
Alas, it wasn't long before the new Mrs Jones quarrelled with her husband's family, insisting that she be moved to other lodgings. The compliant husband agreed, and soon they were in a place of their own.
But happiness did not last long. 'Having reason to be dissatisfied with her extravagance and conduct' Mr Jones arranged for his wife to be watched.
One evening she was traced, 'in company with a young officer, whose arm she appears to have seized casually in the street, to a notorious brothel.'
When confronted with her infidelity by her husband, she not only readily admitted it, but also claimed she felt nothing but contempt for him, and turned down 'his proffered conditional forgiveness.' Furthermore, 'she eloped from his house, and immediately went upon the town.'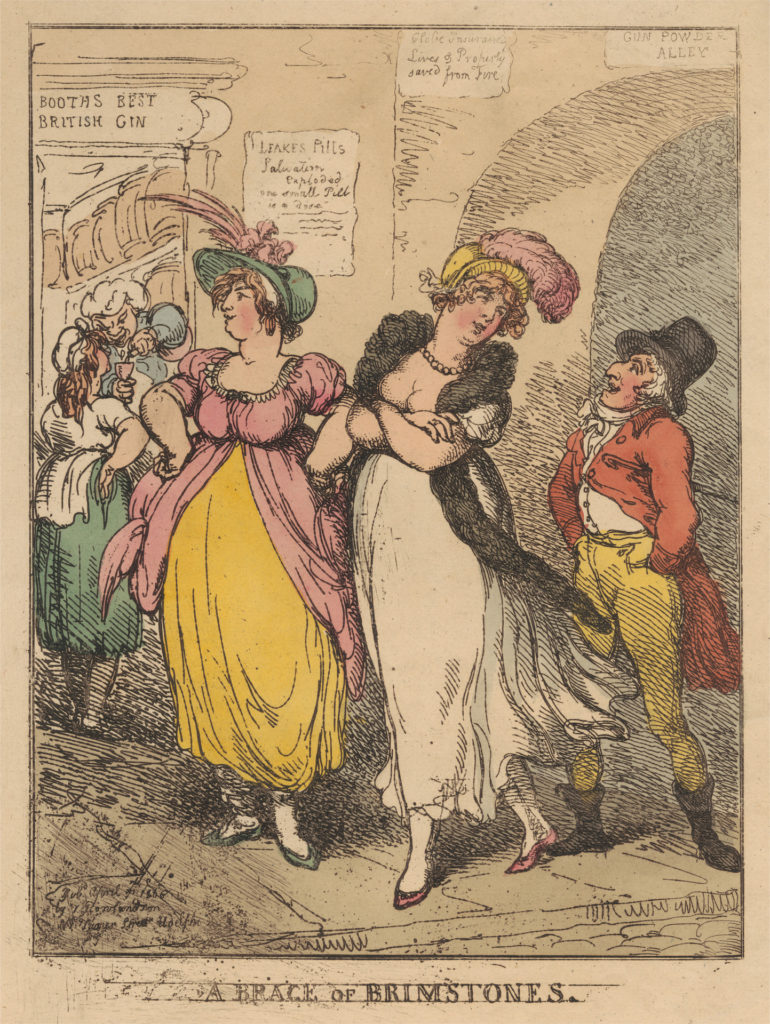 According to the report, 'her prostitution was undisguised and promiscuous'. The inevitable happened ~ she was forced to take refuge in a hospital 'the asylum of criminal disease, and indigent indiscretion', a polite way of saying that she had caught a venereal disease.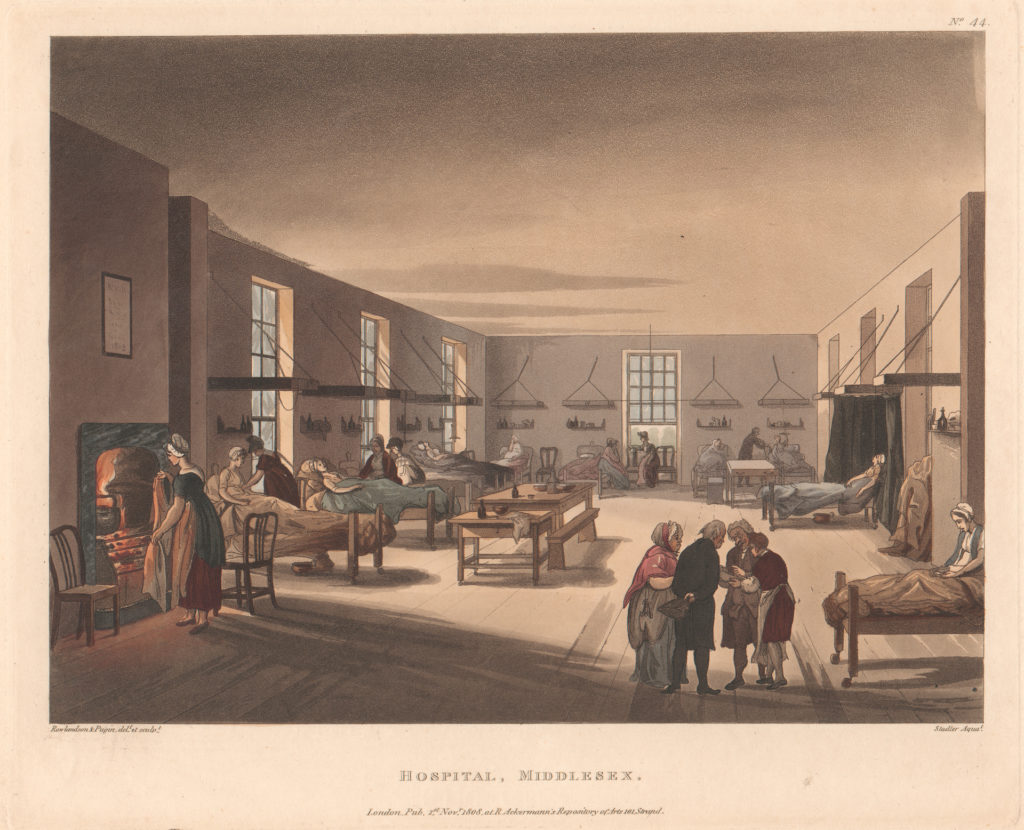 Eventually restored to health, and despite the entreaty of her friends, Mrs Jones resumed her promiscuous way of life. But not for long.
'Mortification and violence of passion, concurring with intemperance, upon a mind wholly vacant and unimpressed with moral and religious principles, induced her to shorten her course, and terminate her career of profligacy by poison.' This she did by taking two phials of opium, and because 'her mind was disordered', she refused to take any antidote when help was at hand.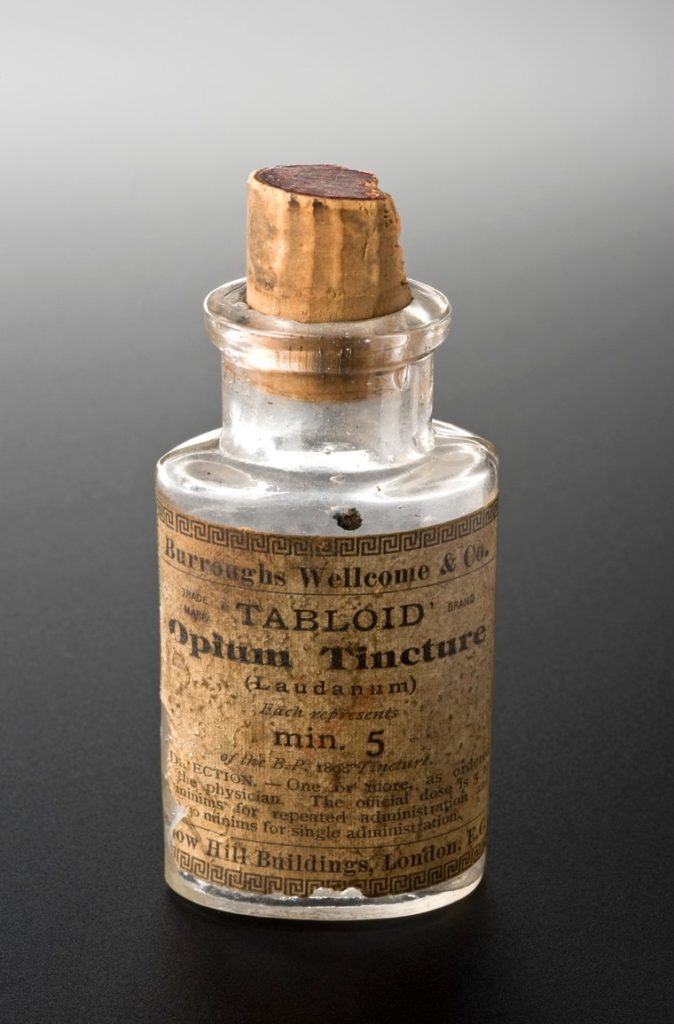 To finish this terrible story, the report concludes with a description of the tragic Miss Paris. 'Her figure light and delicate, and her manners truly prepossessing'. She sang and understood music, and 'possessed many of the customary accomplishments of females.' She sounds perfect.
But sadly not.
We are told 'of real solid education, of mental improvement, of moral and Christian knowledge, she had not the faintest vestige.'
Quite a damning character profile.
At the coroner's inquest, 'the jury, without hesitation, returned a verdict of insanity'.
A shocking tale indeed. But what particularly shocked me was how young she was ~ only seventeen.
The report paints the picture of a wronged and long-suffering husband, while 'Miss Paris' is portrayed as a wanton and virtueless female. I can't help but think there is much more to the story.
What do you think?