I've been venturing further afield on my walks as the weather has improved. Last week the husband and I visited Minster Lovell, a picturesque historic village on the banks of the River Windrush. This village has three parts, Old Minster, Little Minster, and New Minster. You might guess that Old Minster was our destination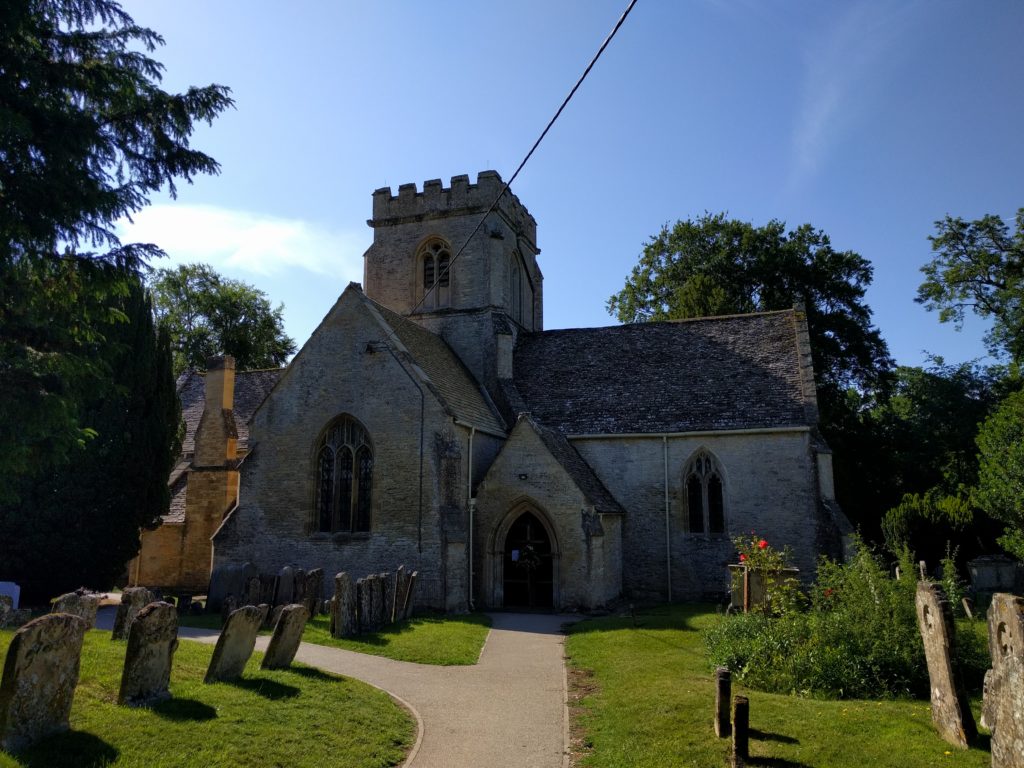 Even though it was early in the day, it was quite warm, with the promise of more heat to come. The vivid blue skies were almost cloudless.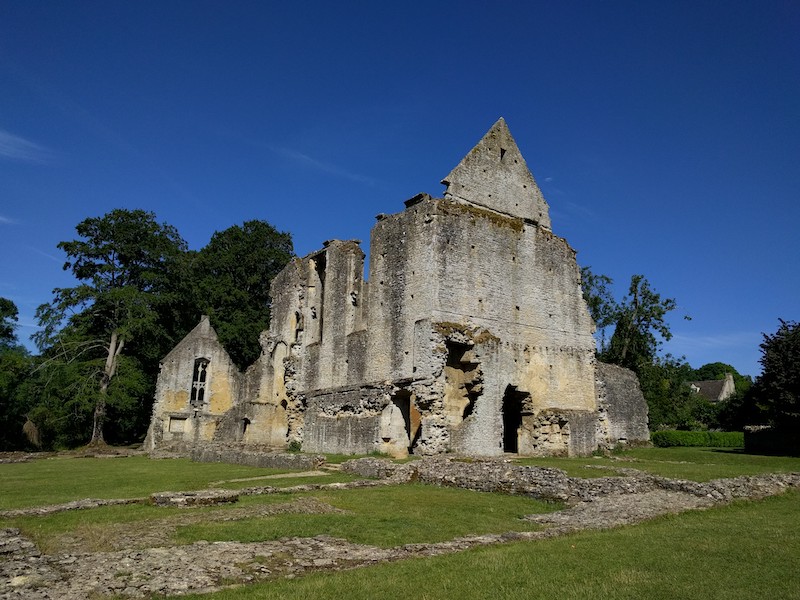 Parking up on the lane leading to the church of St Kenelm's we headed through the lovely old churchyard towards the ruins of Minster Lovell Hall. Situated near the riverbank, the towering remains of what must have been a most impressive house give one a sense of the history of the place.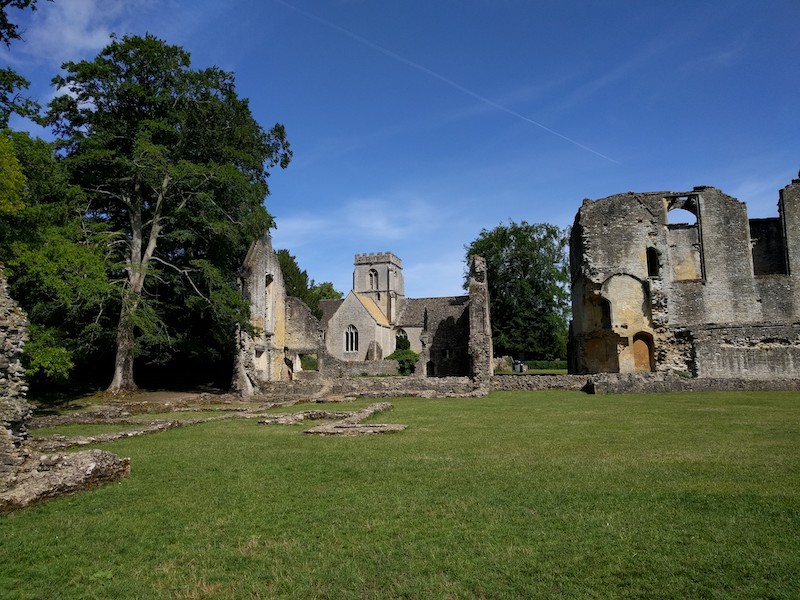 The original hall was built in the 15th century and it is said it was visited by Richard III. After passing through the hands of several different families, the hall was finally abandoned in 1747.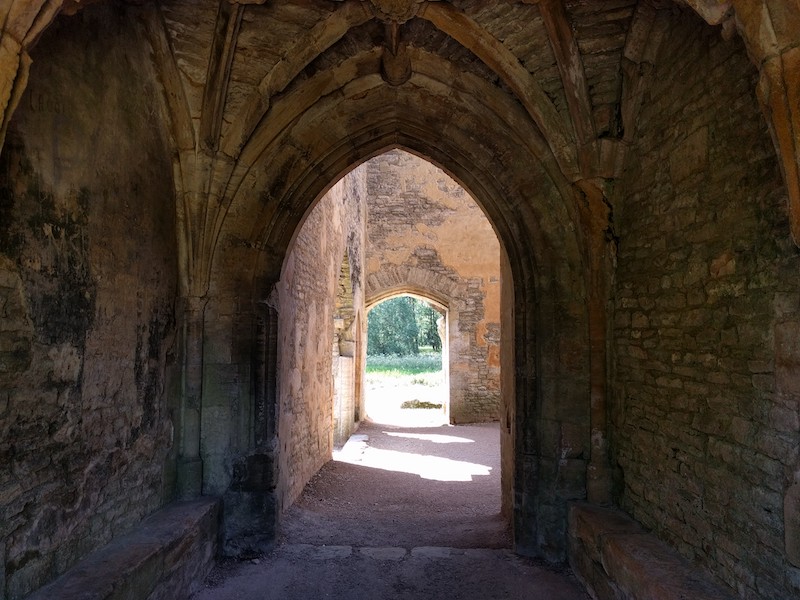 According to some sources, Minster Lovell is said to be the most haunted village in the region, and looking at the ruins, one can understand why.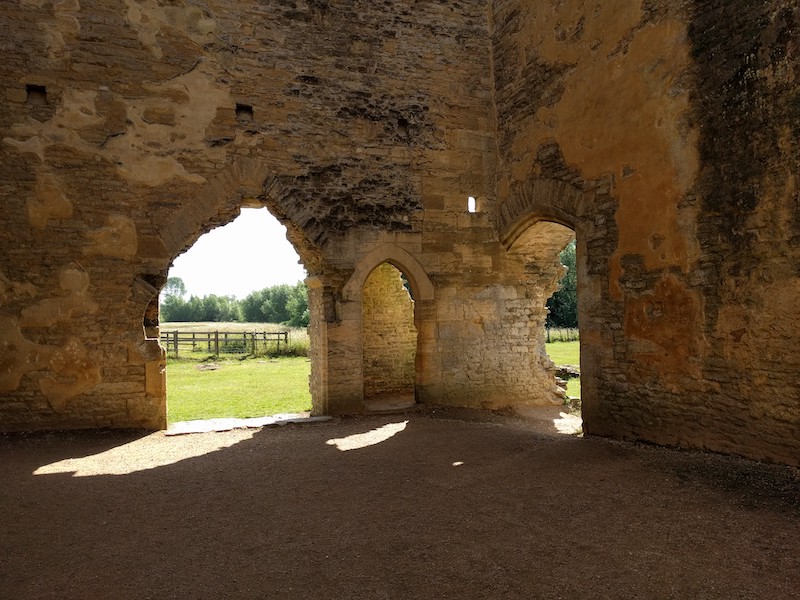 One creepy legend asserts that a skeleton discovered in the basement of the Hall in 1718 belonged to Francis Lovell, who had hidden there in a secret chamber after suffering defeat at the Battle of Stoke Field in 1487. When the one servant who knew his master's hiding place suddenly died, Francis was trapped in his hideaway, dying a lonely death.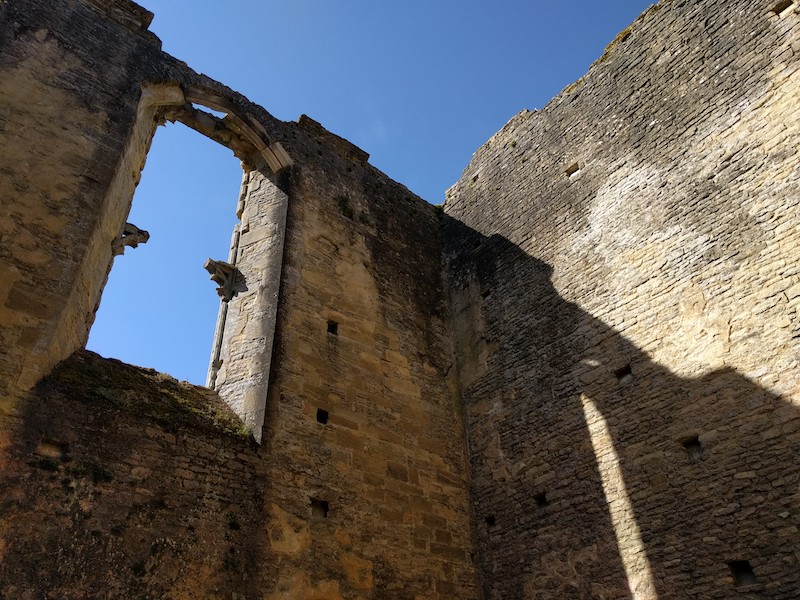 After spending some time in the ruins we made our way along the path through the meadows, towards Crawley, another small hamlet, whose large mill chimney could be seen in the distance.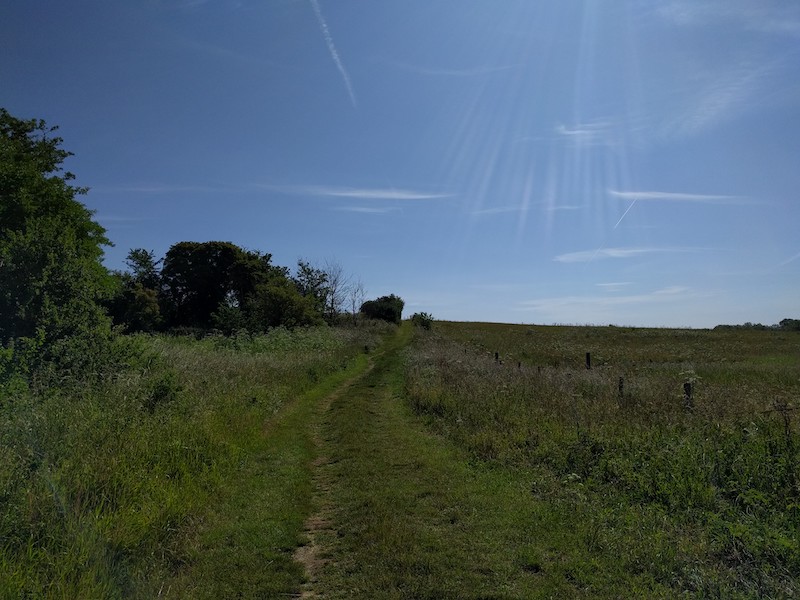 Along the way, we passed donkeys, cows, and sheep, all nicely grazing in their respective fields.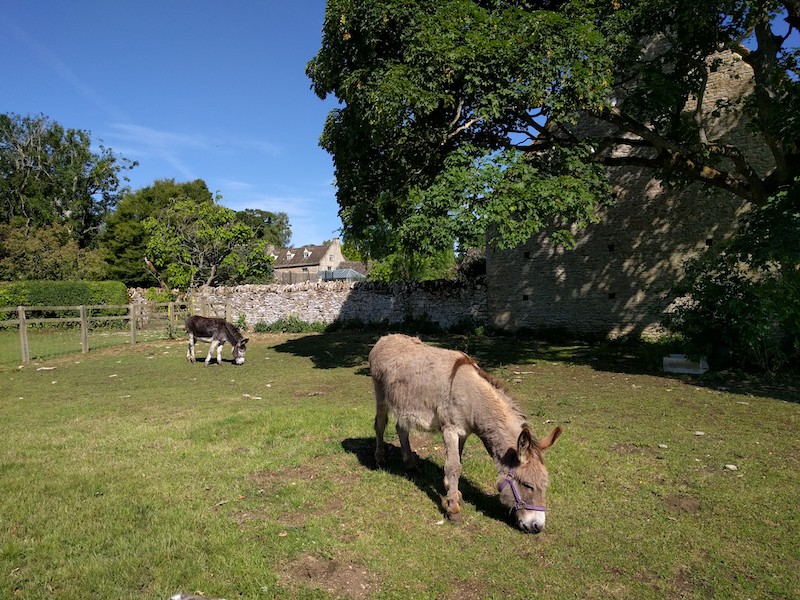 Flashes of red amongst the green were poppies growing wild – a bright attention-seeking colour that caught the eye.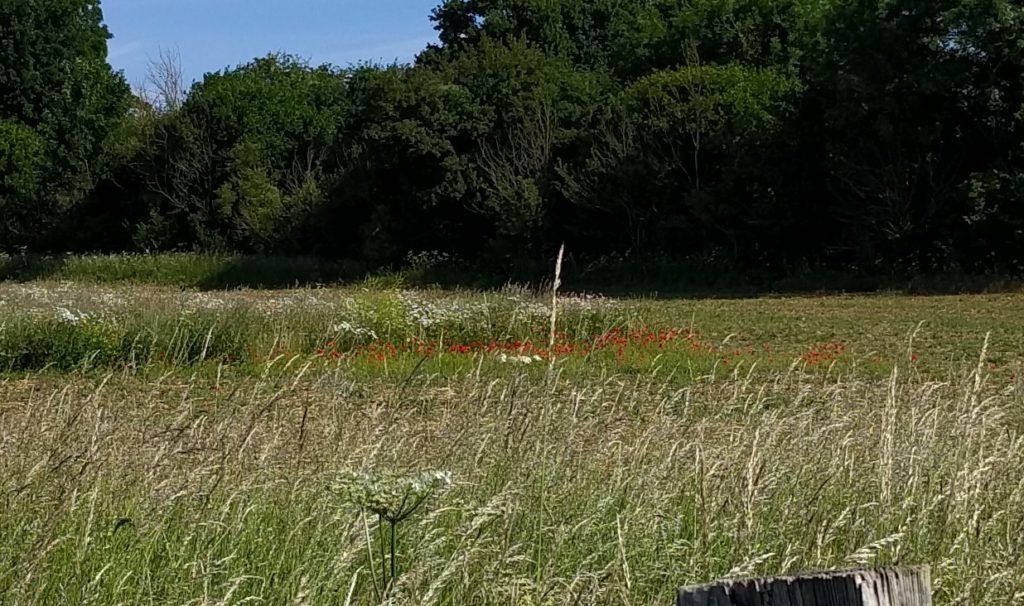 It was mostly an easy, level walk, with just one stile to negotiate. What struck me most about this walk was the peacefulness. We passed a few other walkers, but mostly there was silence – no traffic noise, just the occasional call of a red kite, the murmur of the breeze, and terrific views across the valley. Sheer bliss.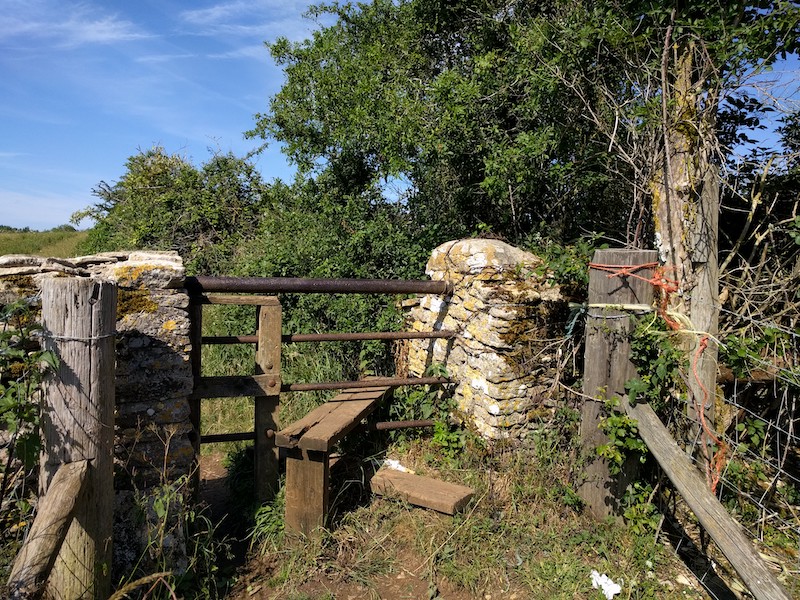 As time was getting short, we didn't make it all the way to Crawley, so we retraced our tracks to Minster.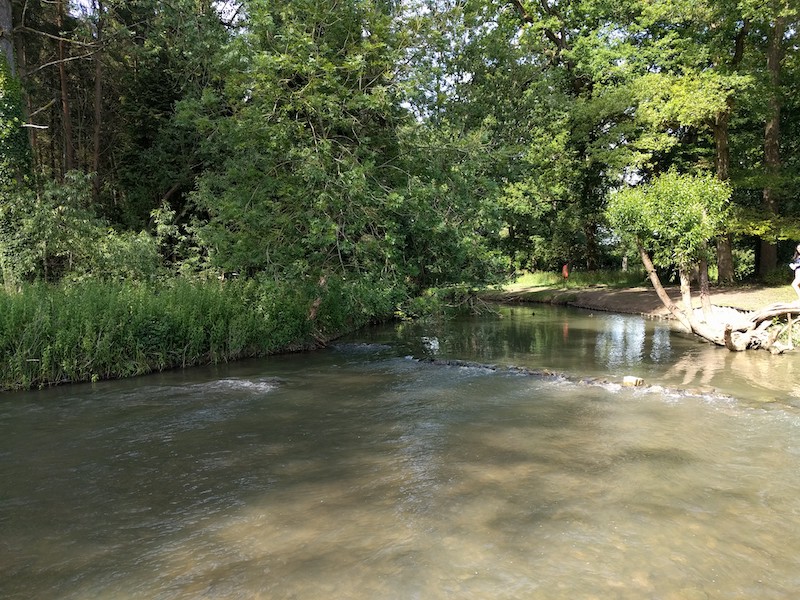 After a brief foray along the path bordering the river in the opposite direction, we turned our steps past the fishpond, which once supplied the Hall's household with fresh fish.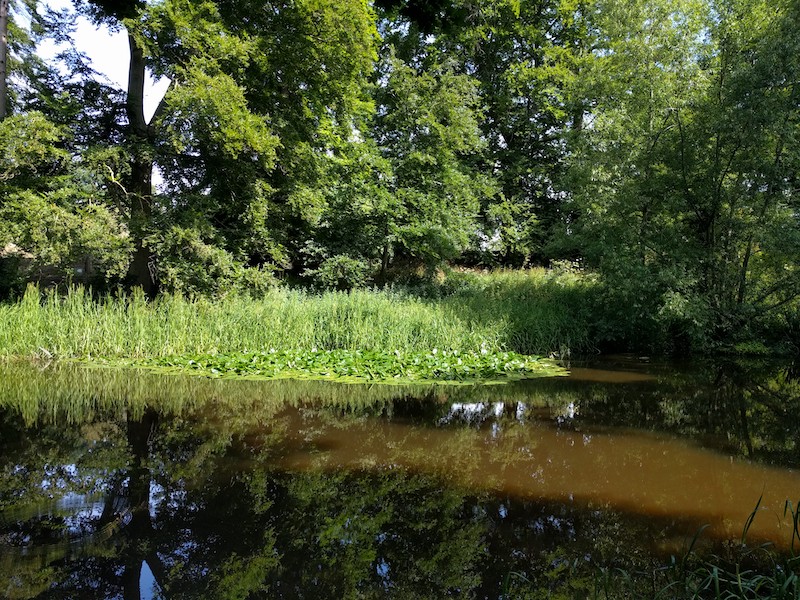 Then it was back through the churchyard and down the lane to the car.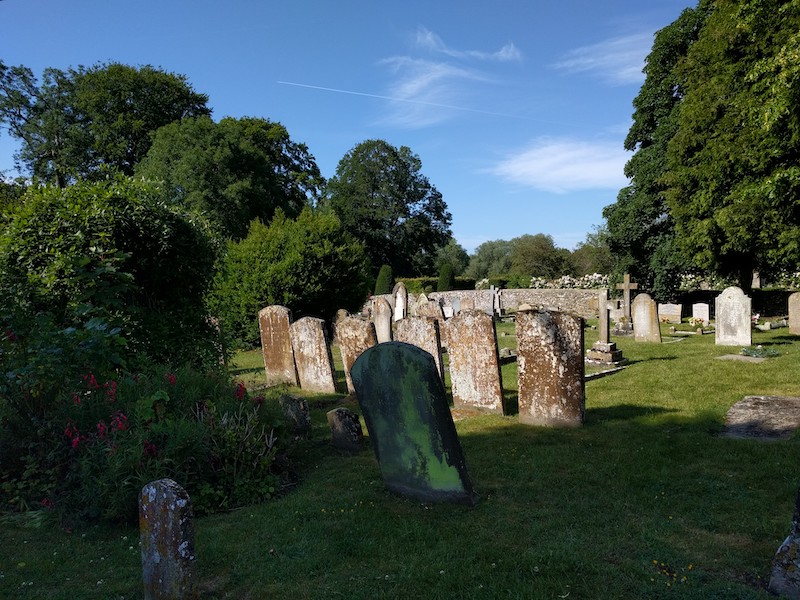 This was a walk that really uplifted my spirits, somewhere new after weeks of treading the same ground. I'm looking forward to returning. Have you got anywhere special you like to walk?