Then let's accompany Colonel John Byng, Viscount Torrington (1743-1813) on one of his tours.
I've written about this chap before, but I thought now — when we are unable to travel — would be a good time to have another look at his diaries detailing his trips round the country.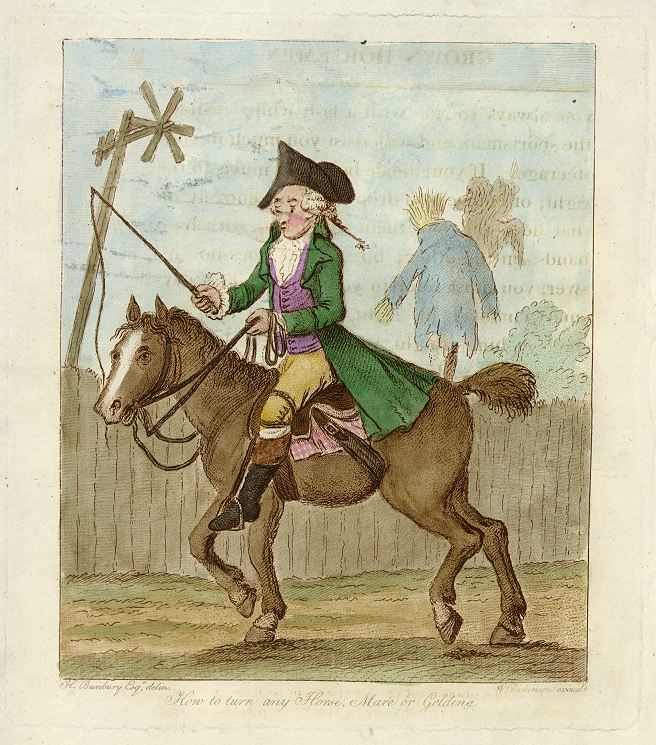 On Saturday 2nd July 1785 Byng was starting a fresh tour with his friend Colonel Bertie. Because of his ill-health, Bertie travels by phaeton, while Byng rides a hired horse. Byng has misgivings about the phaeton, fearing it will give rise to higher charges at the inns they stop at because it 'bespeaks grandeur'. So those who looked as if they had more money were charged more. It was ever thus.
The weather in 1785 seems to have been good, despite the mention of snow only ceasing at the end of April. From May onwards 'the weather continued wonderfully dry.' After setting off separately from London, Byng and Bertie meet on the evening of July 2nd at the Crown Inn at Slough, where they enjoy a roast fowl dinner 'for which this inn is famous'.
Unfortunately, Byng is not so pleased with his night's sleep there. He was too hot and his legs kept slipping through the torn sheets, which apparently he'd provided himself. In the past, many travellers brought their own bedlinen when travelling, not trusting to the cleanliness of the inns. It also seems to indicate that Byng didn't bring his best bedlinen on the journey.
Eager to make an early start, the next morning Byng is disappointed when his companion is difficult to rouse, but at last they are on their way. With a couple of stops en route for dinner and tea, they arrive in Oxford at nine o'clock in the evening. After a walk round the town, which includes an inspection of the new pavement from Mary Magdalene to St Giles 's Church, they end up in the King's Arms in Holywell, a pub that's still doing business today, and one I know well. There, they meet another friend, Mr Reynolds, and enjoy a meal, a smoke, and 'good port wine'. Alas, Byng thinks the charges for the provisions both for themeselves and their horses are very high.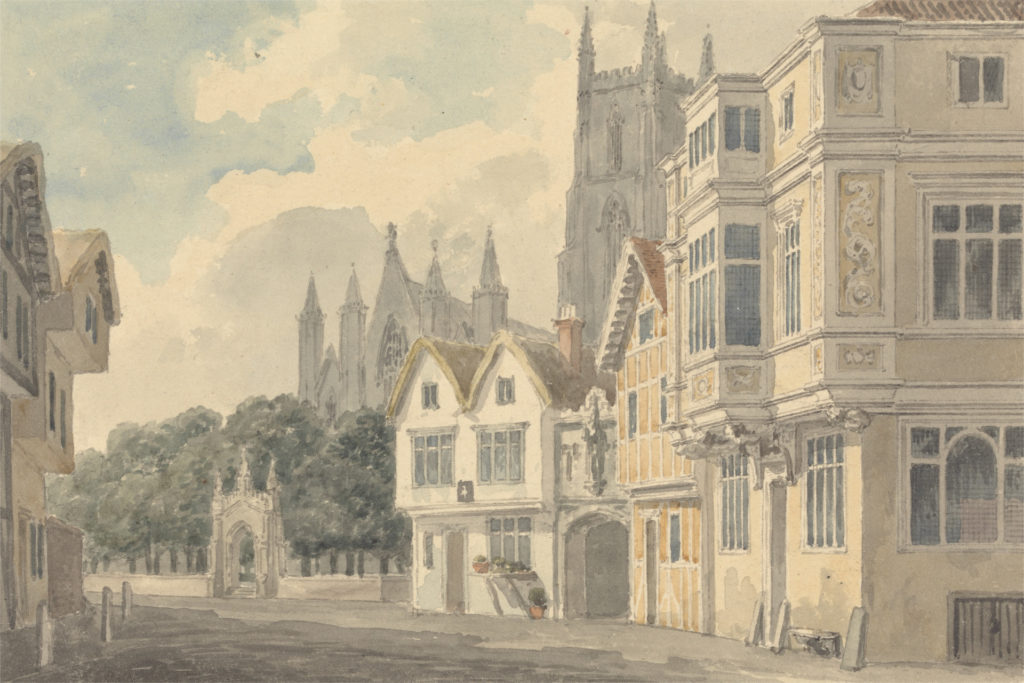 There's an early start the next morning for Byng when Mr Reynolds calls to take him on a further exploration of Oxford. They begin by visiting a fashionable dairy at Gloucester Green (now the bus station) where they enjoy a pint of buttermilk. From there it's on to Osney (another place I know well), to see the ruins of Osney Abbey.
Byng's companion doesn't sound to be as enthusiastic a tourist as his friend, for Byng says 'I afterwards dragg'd my companion round the castle', where the foundations of a new prison were being laid. Byng's busy morning doesn't end there. He visits a booksellers, a pastrycooks, and finally, after an excellent late breakfast of strawberries and cream (for don't forget, all he's had so far is a pint of buttermilk), he unsuccessfully tries to enter the Ashmolean Museum. Quite an exhausting morning — as Byng himself says, 'I never let the grass grow under my feet'.
But his day doesn't end there — reuniting with Colonel Bertie, the pair set off for Woodperry. They ride through several places, including Long Crendon and Thame, where they dine at the Red Lion, which Byng, without mincing his words, describes as a 'bad inn'. After exploring Thame, they both ride in the phaeton 'to refresh our jaded limbs'. It seems all the horse riding was taking its toll.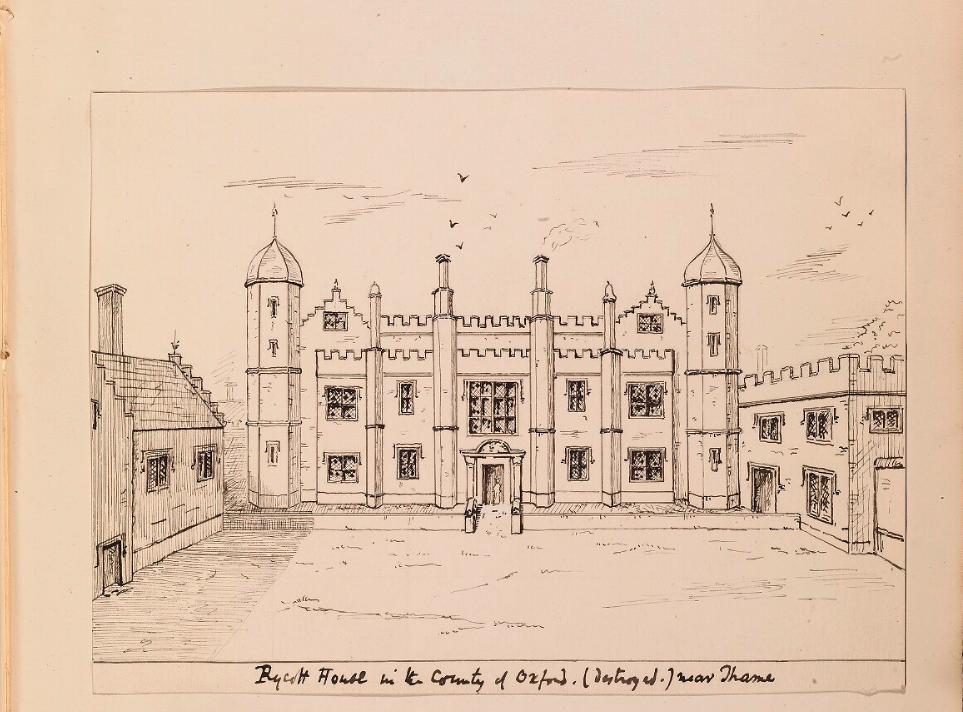 The day is brought to an end with a visit to Rycote House, 'melancholy and shabby', according to Byng, who does not approve of its modern style. At last they return to Oxford at half past nine in the evening, where they join Mr Reynolds again for supper, with Byng confessing 'I could scarcely keep my eyes open'. I'm not surprised!
The next few days are just as full, with Byng usually rising earlier than his companion to make a start on his day. He visits Botley, Eynsham, Witney, and Burford. In Chipping Norton they stay at the George Inn for the night, and in the evening after tea they play bowls in the garden, and Mr Reynolds entertains the company by playing on his flute.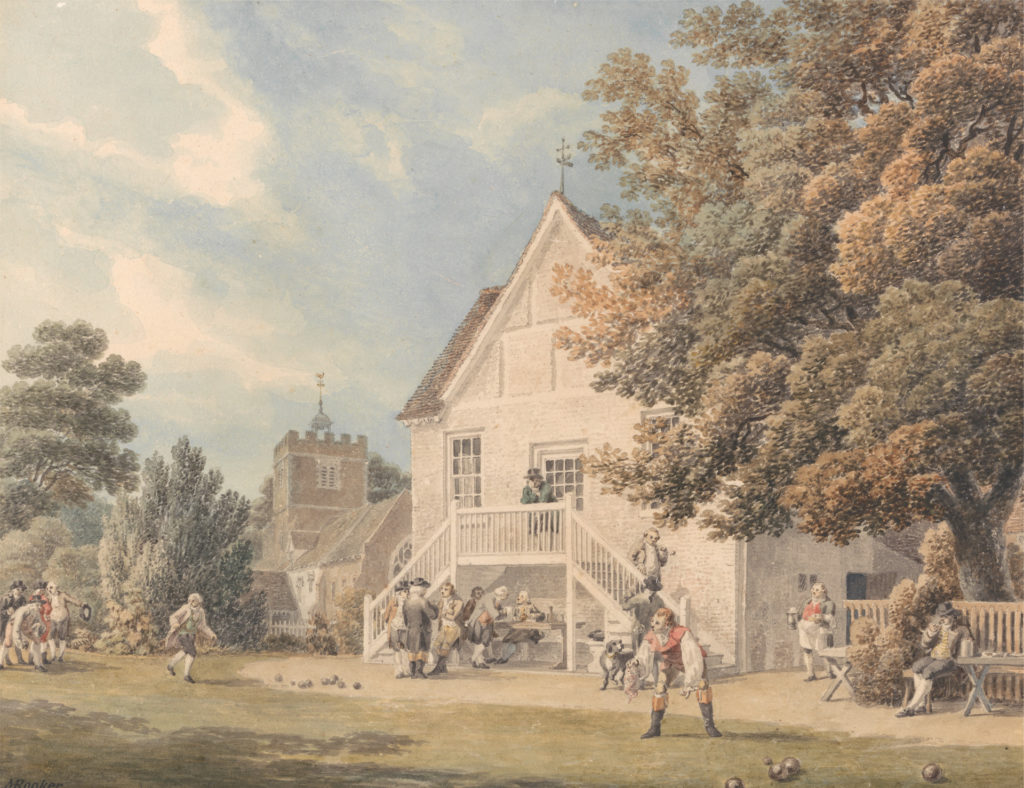 Over the following days they tour further north, visiting Stratford-upon-Avon, Warwick (a dull town, according to Byng), Kenilworth, and Banbury 'a dirty, ill-built town', before ending up back in Oxford, where they stay for a couple more packed days, before finally returning to London on Tuesday 12th July. The whole tour covered 310 miles.
Byng finishes his account of this journey by giving his reasons for his love of travelling on horseback. It's 'for the pleasure and convenience of a journey… for the preservation of health, and for the procuration (if it to be had by any means) of old age. Most of the old men I know have been great riders.'
I don't know about you, but I'm exhausted just reading about Byng's busy days!

Sources
Rides Round Britain, John Byng, Viscount Torrington, edited by Adamson, Donald, The Folio Society, London, 1996
John Byng, The Torrington Diaries: Containing the tours through England And Wales of the Hon. John Byng (Later Fifth Viscount Torrington) between the years 1781 and 1794: http://www.visionofbritain.org.uk/travellers/Byng